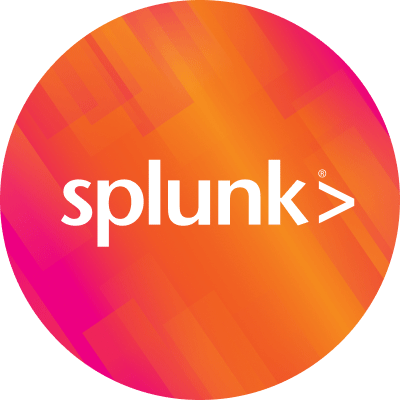 By Splunk March 20, 2019
In this edition of our "Meet the Splunker" blog series, we're thrilled to highlight Senior Software Engineer, Tim Pavlik! Based in Seattle, Tim was recently recognized as being a Splunker who most represents our corporate value of "Open."
Tim's contributions at Splunk demonstrate strong collaboration and inclusiveness to diverse points of view and ideas. He solves problems with transparency and encourages active discussion to reach the best outcome. Here's some additional feedback from Tim's team:
"Tim has stepped up huge in joining our team as part of the company alignment towards Splunk Developer Cloud. He's a facilitator of everyone's ideas and ensuring every Splunker has an opportunity to voice their opinion, while balancing product vision and strategy. His promotion earlier this year was well-earned!"
"Tim brings valuable opinions to the table for the team and is always transparent about them whether its regarding team culture or a specific technology."
"Tim is a fantastic co-worker, friend, and human being. Every day I work with him has been a fantastic opportunity to learn, collaborate, and grow together. He constantly goes out of his way to make sure everyone on our team is supported, and helps create an environment where it's safe to grow and fail. He participates both within our team and across the other teams as well. He makes a point to engage in office activities, and in doing so encourages others to participate as well. He absolutely deserves this award!"
Tim's authenticity and humility certainly make the people around him feel comfortable. Outside of work, Tim also likes to spend time outdoor and explores nature as much as possible. Get to know more about Tim in his own words below:
Tell us a little about yourself.
"I'm a Senior Software Engineer in the Developer Platform Area. My background is Docker, Python, Go, and JavaScript from my time at Splunk and my last role as a Full Stack Developer. I have lived in Seattle with my wife and Corgi for nearly the last decade, but my heart will always be in the white pine forests of Massachusetts where I grew up. In a previous life, I was a patent analyst in Washington, DC, and I'm still a Registered Patent Agent today."
What do you do every day (at Splunk)?
"I'm a Senior Software Engineer in the Seattle office focused on developer tooling and authentication for Splunk Developer Cloud."
What do you like about Splunk?
"People, people, people, people. From my very first interview at Splunk to today, Splunk has impressed me with how much the company is filled with brilliant minds who are also very helpful and approachable. I'm doubly-impressed that we've been able to sustain this culture through the huge amount of growth we've been going through."
What are your interests? What can we find you doing outside of work?
"I'm in a skit-focused kickball league, a member of the Splunk (Seattle) frisbee team, and also do a lot of biking, hiking, crabbing, clamming, and fishing."
Tim Pavlik is a valued team member at Splunk who is always open and receptive to new ideas. He has been a shining example of openness as he collaborates with his team effectively.
Having an open and collaborative environment is a vital element that we highly embrace as we grow. At Splunk, we are committed to an open, transparent and inclusive culture that allows employees to exercise their own personal initiative and innovate their ideas freely without any boundaries. If you'd like to join us, check out Splunk Jobs in Seattle or visit Splunk Careers to view all current opportunities and to learn more about bringing your open-mindedness to Splunk.
----------------------------------------------------
Thanks!
Tracy Edkins