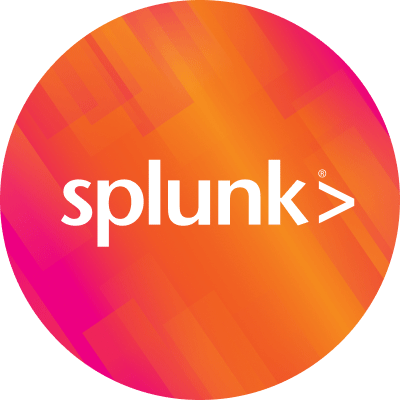 By Splunk January 31, 2019
We sat down with Ashley Hudson for a peek inside her journey at Splunk. She joined a year and a half ago as a Business Development Representative (BDR) and is now slated to transition into a Regional Sales Manager (RSM) role next month! It's safe to say she knows a thing or two about what it takes to be successful at Splunk. Here's her story.
Q. Tell us about yourself. What is your name, what office do you work out of, and how long have you been at Splunk?
A: My name is Ashley Hudson. I work in our Plano office in Dallas and I've been at Splunk a little over a year and a half now.
Q: What is your current role at Splunk? What does a typical day look like for you?
A: I'm a Inside Sales Representative (ISR) supporting the Focus Southeast team under Beth Benkowski. A typical day for me involves supporting 6 reps in the Florida/Atlanta area. And when I say "support," I really mean running with some of the smaller transactions while the reps that I support chase after the larger deals. I prospect to continually build pipeline throughout the year, run some of the customer discovery calls, create quotes, assist with structuring some of the deals, work with partners, drive and coordinate events.
I have been able to learn a tremendous amount from my reps who are super successful. So I've been really thankful to be supporting such a solid team!
Q: Why did you decide to join Splunk?
A: I decided to join Splunk after leaving the IT Staffing industry. I started in the staffing industry straight out of college, but I knew I wanted to sell something instead of selling someone. I always heard of Splunk and I started to see it as a requirement on resumes. At first, I was unsure of what Splunk was and just saw it as a technical term. But after doing some research and learning about the culture and the product, I knew this was definitely the place for me! So I submitted my resume and the very next day I called and asked to speak to the hiring manager—I was pretty persistent to get in for an interview. And the rest is history!
Q: What is an accomplishment at Splunk that you're proud of?
A: This question is a little hard for me to answer because I'm proud of all the little things. I think small wins are big wins. But to list a couple of things, I'm proud of winning the very first BDR All Star of the Quarter award. I'm proud of referring multiple people who have gotten hired on here at Splunk. I am proud to say I have been to two .conf's since I've been here. I've been to different customer appreciation events, SplunkLive! events, QBRs, and onsite customer meetings. I'm proud of some small new logo deals that I've closed & some really big deals I'm happy to say I've been a part of and assisted on.
I must say though, I am most proud of the pace of my career progression at Splunk and I'm lucky that I have so much support behind me!
Q: Can you describe the career growth you've experienced at Splunk?
A: When I first started at Splunk a year and a half ago, I was hired on as a BDR and I was responsible for generating leads and pipeline. I also supported the Focus Southeast team as a BDR and was lucky enough to get some customer and field exposure when my RSD flew me out to some events in Florida.
About 8 months into the BDR role, managers were looking to start FY19 planning. My mindset was that I just wanted to get on their radar, regardless of my experience and qualifications thus far. I ended up being promoted into the ISR role February 1, 2018.
After about 8 months of learning in this ISR role and still supporting the Focus Southeast team, I positioned myself for the same kind of progression discussions just to learn what needed to be done to get me to the next steps. So I went through some internal interviews and I am humbled to say, I start my new role as a Commercial RSM Febuary 1, 2019!
I was very proactive and had a clear mindset of where I wanted to get to when I first joined Splunk; it has been my goal to get there as quickly as possible since day one. I focus wholeheartedly in the current role I am in, but I am always doing a little something extra to get me better prepared for the next step in my career. But I also think that this career growth is attributable to having the support of my manager behind me and getting great advice from the managers that lead the teams I'd like to be a part of some day. I've really grown in my career at Splunk just by having those conversations. The way that Splunk looks internally for talent is really promising, especially for those that are looking for a lifetime career here.
Q: What advice would you give to people who are preparing for a Sales Representative interview?
A: My personal advice, which is also something I've focused on throughout my career, would be to build your brand. It could mean doing something out of the norm whether that be the way you present yourself or the way you prepare. Do something that will make the manager remember you. Treat every introduction as a short interview and if you're internal, use SKO (Sales Kick Off) as a primetime networking event. This past year I made it a point that SKO would be an interview the entire time. I wanted to introduce myself to the right people and I wanted to start building my personal brand there so that people knew who I was. It's a growing company and there are a lot of people we don't see and haven't met, so it's important to get on people's radars and stay persistent with them.
Q: What are your hobbies? Or what can we find you doing outside of work?
A: I consider myself an outdoors enthusiast and I'm always on the go. I spend a lot of time wakeboarding or sunbathing on our boat in the summertime. I am a retired college athlete, sadly, so I am still extremely active and usually take one or two workout classes a day during the week. Family is everything to me, so weekends are filled with time spent with my husband, our two dogs and our families live close by. Yes—we squeeze time for friends in there too.
Q: Anything else you'd like to share about who you are, what you do, personal life, or your time at Splunk, that you haven't shared already?
A: I am extremely thankful for the experiences I have had at Splunk, whether it be some of the events I've been able to attend or the introductions I've been able to have. I've also made some of my best friends in just the year and a half working here.
Splunk really is a once in a lifetime company to work for. I remember my first day I called my mom and said, "I don't ever want to work anywhere else." I just couldn't have advanced my career without the tremendous help and support of my teammates, managers, and mentors. I have a long way to go and a lot to learn, but I just feel that it's a very promising place to be.
---
At Splunk, we support internal mobility and are committed to supporting individual career growth. Want to join our Sales team or learn more about careers at Splunk? Check out Sales Jobs at Splunk and visit our Splunk Careers page!
----------------------------------------------------
Thanks!
Tracy Edkins