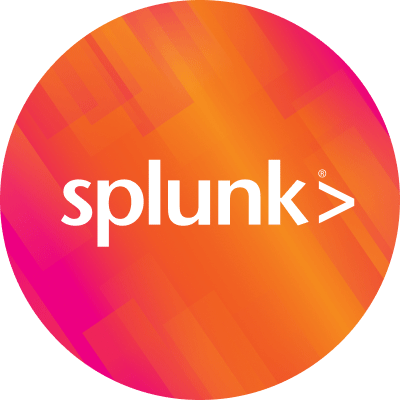 By Splunk September 24, 2019
Data creates tremendous opportunities to improve the human condition. At Splunk, we believe we have an obligation to apply the power of our technology and the talent of our employees to help save lives and improve the quality of life for all. For years, we have taken on global issues such as human trafficking, food security, disaster response and equal opportunity for underserved communities with Splunk for Good. The Splunk Pledge has helped more than 800 nonprofits and educational institutions attack myriad issues, from reimagining the hospital emergency room of the future to innovative applications of renewable energy.
Today, I'm excited to discuss the latest addition to our commitment to use the power of data to drive positive change: The Splunk Social Impact Fund.
Last week, we announced the creation of Splunk Ventures, a $150 million investment in fostering the next generation of data analytics. While our $100 million Innovation Fund will focus on accelerating growth for businesses that are turning data into business value, our $50 million Social Impact Fund will focus on promising young companies whose very success is inextricably tied to creating positive social impact. Companies that are both socially impactful and commercially viable.
Our broad adoption across industries, geographies and use cases, as well as the unique data platform that's fueling our success, puts Splunk in a privileged and capable position to help others turn great ideas into meaningful outcomes. While Splunk for Good and the Splunk Pledge provide direct help to nonprofits and educational institutions with a mission to change the world, the Social Impact Fund gives us a way to support other innovators that have technology that might save lives, open up new pathways of opportunity, or even preserve our planet for future generations.

Accelerating Innovation
Early-stage companies face many challenges. There is a vast gulf between what appears to be a good idea, discovering a true product-market fit — then demonstrating to investors that your idea will scale and is worthy of investment. You see this divide in the pharmaceutical industry, where solid academic research may identify a promising treatment, but if businesses don't see enough of a market or potential profit, the discovery may never cross the chasm between basic research and commercialization. The entrepreneur who sees the opportunity to create economic value by delivering social good often faces a much higher challenge to attract investment. Part of the mission of the Social Impact Fund is to give those world-changing entrepreneurs the opportunity to pursue their vision at the pre-seed, seed or A-round stages. That's when they're most likely to fail — not because of the potential of their vision, but because they lack access to capital and the experience necessary to navigate the journey.
We will not be traditional investors. We'll be looking at pre-seed and seed round companies that have the opportunity to make a real difference through a technologically sustainable and scalable business. The Social Impact Fund will consider traditional measures around product-market fit, opportunity, minimum viable product and, of course, people. But we'll also look at the company's potential for achieving social good as well as the societal benefits that can be realized by accelerating the company's progress.
World-Changing Ambition
The new fund's objectives will dovetail nicely with Splunk's goal to improve the human condition through the power of data. The three pillars of Splunk for Good are workforce, sustainability and resilience. Within those three pillars, we have supported nonprofits that use data to drive positive impact.
Similarly, we'll look for that kind of potential in the businesses that receive funding from the Social Impact Fund. We're interested in technologies that improve economic opportunity, reduce economic inequality, improve the health of a community, bolster the viability of a workforce or help a community prevent crises. We plan to invest in companies to rapidly accelerate their progress toward realizing that kind of world-changing ambition.
One year ago, I left my role as Splunk's first chief legal officer for the opportunity to lead our Global Affairs team, and to help Splunk make good on our world-changing potential. Nothing has energized me more in my professional life than the certainty that Splunk can and must apply the power of data not only to turn data into doing, but to turn data into doing good.
---
Learn more about both the Social Impact and Innovation funds at Splunk Ventures. And if you're building a data-driven company and are interested in working closely with Splunk, contact us.
----------------------------------------------------
Thanks!
Lenny Stein