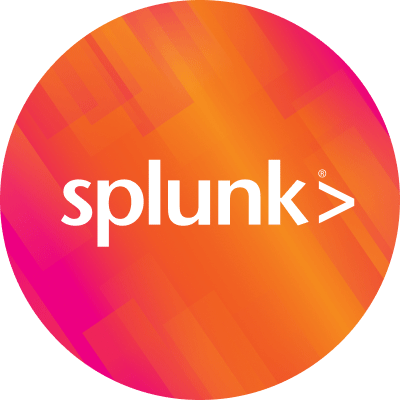 By Splunk May 01, 2020
After many weeks of lockdown and extended time in front of your computer - spending all weekend (virtually) with your colleagues would probably not be your first choice - unless you're a Splunker!
Ten of us volunteered to enter a pan-European hackathon [#EUvsVirus] structured around coronavirus problems that need short-term solutions in:
health & life,
business continuity,
remote working & education,
social & political cohesion
and digital finance.
Personally, I couldn't be more proud to be part of the Splunk team and it's been an added bonus to be shortlisted as a 'Finalist' from the over 2,100 entries.
We'll talk you through our efforts in this blog series, but if you just want to jump straight to the outcomes you can find them here.
Kicking off straight after work on Friday the team of Rob 'darkside' Fawcett, Lars 'Kapuzenpullover' Wittich, Helen 'wordsmith' Baldwin, Alex 'king-of-the-hill' Stuart, Kelly 'aye-aye' Kitagawa, Rupert 'Joe-exotic' Truman, Henning 'on-brand' Gehrts, Ben 'ZZ-top' Lovley, Greg 'virtually-perfect' Ainslie-Malik and me (the confused dragon) got to work.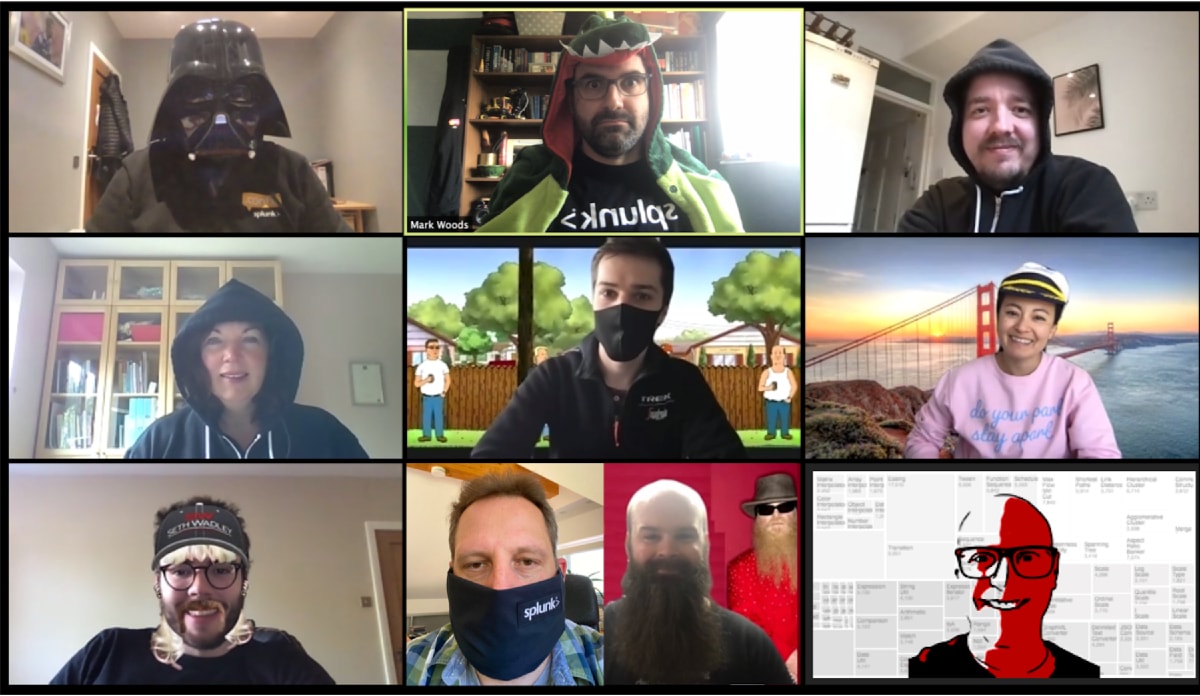 After an enthusiastic beginning where we looked to take on every challenge set by the European Innovation Council (Henning even producing his own Splunk-branded face mask) we managed to pare down to just 2 projects:
Splunker_Log_istics - where we produced a prototype concept demonstrating how consolidated tracking of stock levels and critical COVID supplies is possible and can enable predictive and localised capacity management.
Educating_Splunkers - where we produced a prototype app using ML and data insights to empower educators to model student behaviour and predict learning outcomes, as they adapt to moving learning delivery online.
Greg's talked more about the approaches taken and technology underpinning each project in the team Splunkers_Log_istics blog and team Educating_Splunkers blog.
This was the first fully remote hackathon I've been part of, but despite the chaos of over 20,000 participants across 141 different internationalities, it was awesome to feel a sense of togetherness in our extra-curricular efforts to solve technical challenges that could make an impact.
The events patron Commissioner for Innovation & Research Mariya Gabriel said it best:
"The #EUvsVirus Hackathon is a great example of the European cooperative spirit I so admire. When times get tough we come together, work together and we will beat this virus together for everyone. I thank all those that have given their free time, boundless energy and expertise to make this a reality. Tomorrow is just the beginning - the solutions will be the true reward."
From a Splunk perspective, the current crisis has shown that monitoring and securing our operational and communications infrastructure has never been more important, but I think it also provides us with an opportunity to look beyond technology stacks, datalakes, schemas, and acronyms. To see how simple steps towards becoming data-driven can make a real difference to people - whether its customers, citizens, or communities.
We're looking forward to working on more opportunities to collaborate and use data as a force for good.
Stay classy, San Diego Brussels.
Mark
----------------------------------------------------
Thanks!
Mark Woods