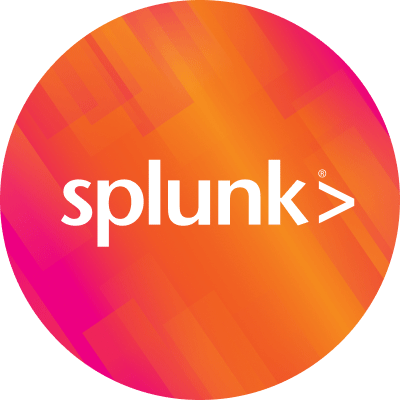 By Splunk March 18, 2016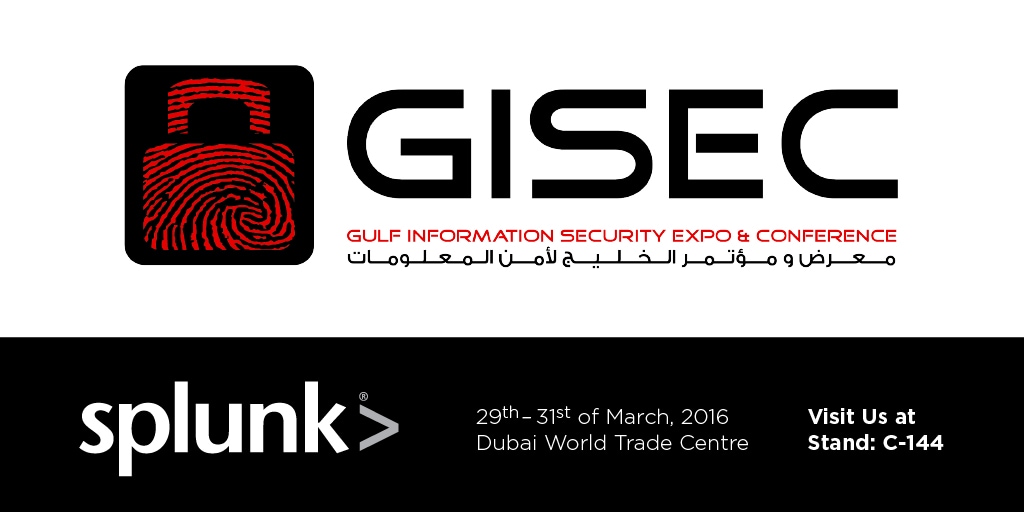 GISEC is here again. It doesn't seem long since the last one and the security market seems to have gathered even more pace since this time last year. Splunk is delighted to be at GISEC again this year. It has been an exciting twelve months for Splunk in the security space, including being voted "Best SIEM Solution" at the 2016 SC Magazine Awards. Splunk Enterprise has also been named the Best Fraud Prevention Solution. Splunk is positioned as a leader in the Gartner SIEM Magic Quadrant (a complimentary copy of the report can be found here). The Splunk Middle East team will be at the event to talk about how other leading organisations in the region are using Splunk for real-time, data-driven security intelligence and to show you how detect, respond and prevent security attacks.
The SIEM space in the Middle East isn't standing still with an understanding of why a data driven approach to "next generation" SIEM is the best chance in order to deal with an increasingly complex threat landscape. The role of real-time security analytics is shaping the way users engage with security intelligence and power an analytics driven SOC. Time to value from a SIEM is also key – a long implementation is time wasted when you could be focusing on making sure your organisation is protected. You can now use Splunk as a "SIEM in the cloud" which helps deliver faster-time-to-security. If you want to get a feel for Splunk as a SIEM then we now have a Splunk Enterprise Security sandbox. This allows you to try Splunk with sample data so you can understand how it could relate to your business. If you want to find out more about how Splunk is used as a next generation SIEM there are examples from IKEA, Yoox, Telenor and BSkyB that can help you understand real world use cases.
You can't escape the risk of insider threats and how you spot a potential attack from someone inside your organisation. Machine learning is a hot topic right now and since the last GISEC we've launched Splunk User Behaviour Analytics (UBA). UBA is an out-of-the-box solution that helps organisations find known, unknown, and hidden threats using data science, machine learning, baselining behaviour, peer group analytics and advanced correlation.
The lines between the physical and the digital are blurring with advances in sensors, connected devices and the Internet of Things. The data generated by the Internet of Things is a great example of machine data and lends itself very well to Splunk. We've got examples of how organisations such at Gatwick Airport, VW, McKenney's, Deutsche Bahn and New York Air Brake are using Splunk to find the value in IoT data. This data can be used for troubleshooting, analytics and increasingly security.
Have a great time at GISEC if you're going – feel free to pop by the Splunk booth (C-144), meet the team and of course pick up a Splunk t-shirt…(drop your breaches seems appropriate)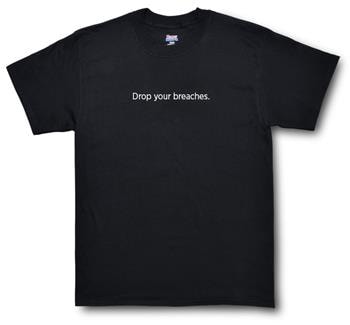 ----------------------------------------------------
Thanks!
Matt Davies