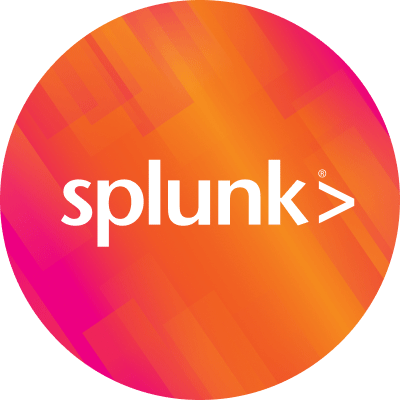 By Splunk May 27, 2020
Are you looking for easier access to Splunk data when you're away from your desk? Every day, our team is working toward its goal of making data more accessible to everyone, and we're excited to announce new capabilities in our platform for Splunk Mobile. These improvements will make it even easier to access Splunk data on the go with mobile alerts and dashboards.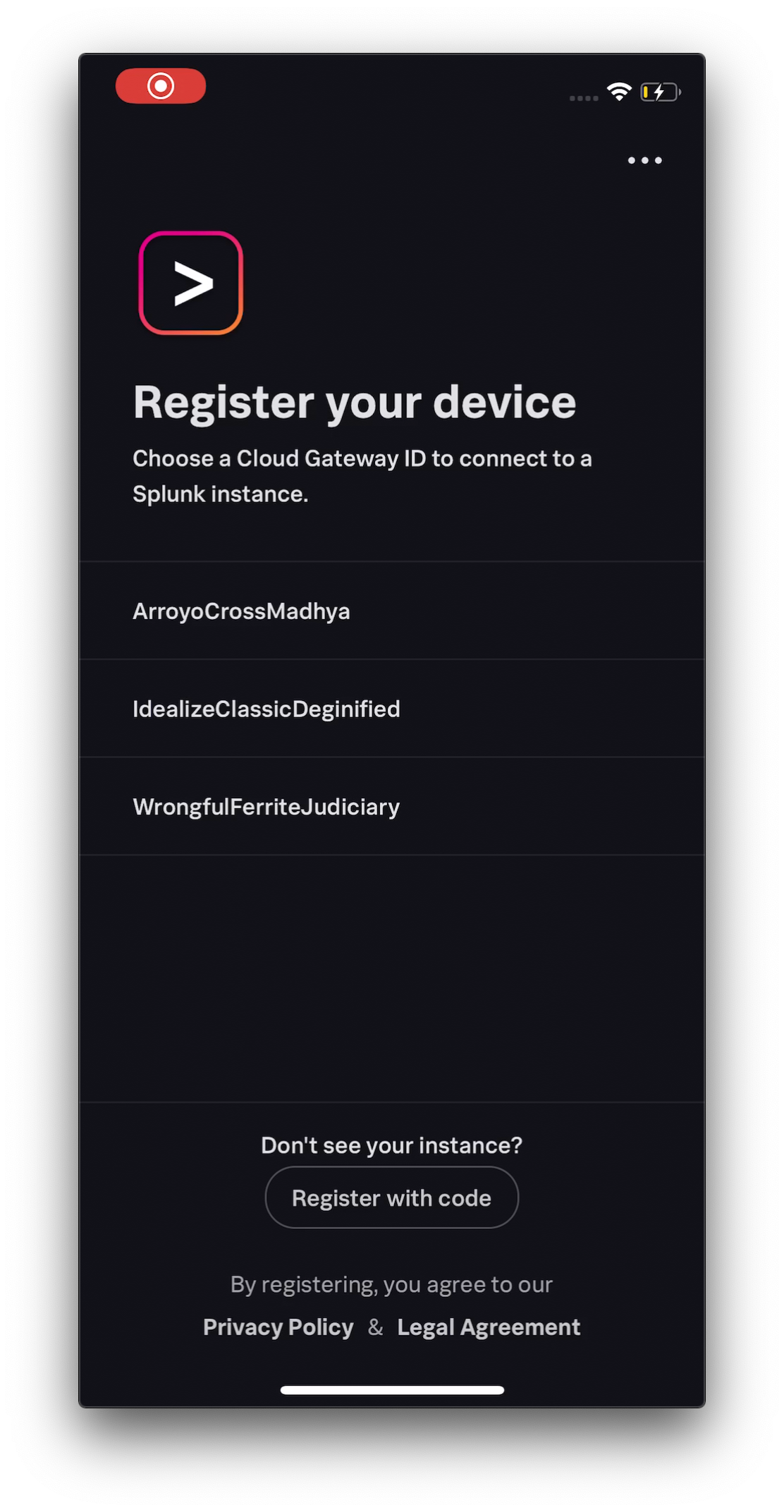 First, in order to help customers deploy the Splunk Mobile app securely and at scale, we now support the AppConfig Community standards. This compatibility means admins can deploy Splunk Mobile for iOS and Android with popular MDM providers such as VMware AirWatch and MobileIron.
With MDM support, customers can deploy specific security configurations for Splunk Mobile to keep data secure for users accessing information on their personal or corporate devices. As businesses spend a lot of time and effort on the creation of their security and control policies, support for MDM will provide our customers with out-of-the-box integrations that meet their requirements and needs for managing their corporate MDM environments.
These integrations allow customers to not only leverage their existing MDM investments, but also bring Splunk to an increasingly mobile workforce. Support for MDM gives customers the flexibility, security and control they need to do business in today's environment. For instance, admins can determine when updates to different apps (including Splunk) should be applied and pushed to an employee's device. Using MDM, admins can also enable restrictions of screen capturing to ensure sensitive Splunk data is protected. Additionally, if an employee loses a device or leaves the company, admins would be able to remotely wipe Splunk data from managed devices. While specific capabilities may vary between MDM vendors, our customers now have more choice in how they scale and more flexibility in how they register their instances, as MDM users can now register their mobile devices to Splunk instances without needing to enter an authentication code.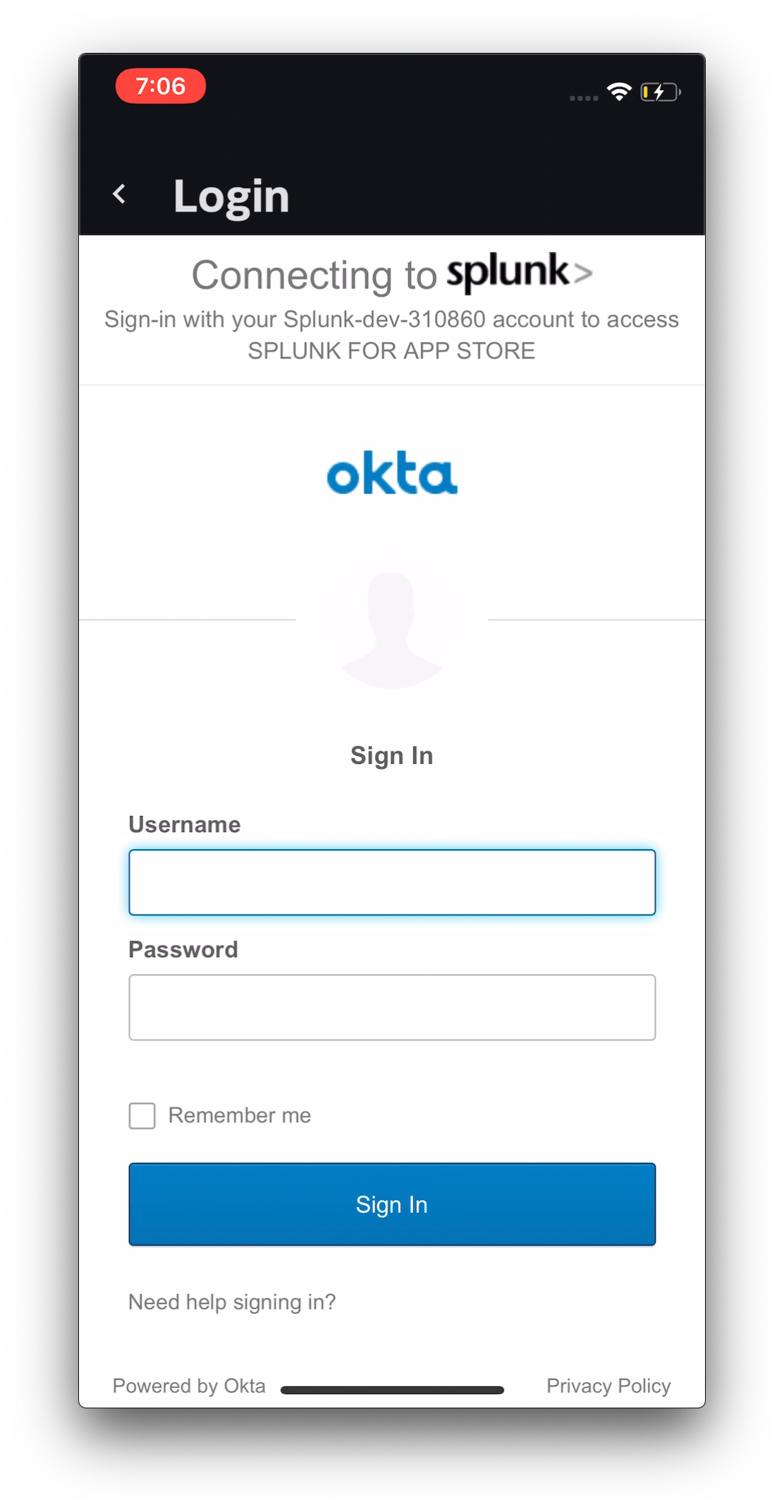 Next, we're also excited to announce that we are enabling Splunk Mobile to be authenticated with SAML when distributed via an MDM provider, so customers can use single sign-on (SSO) for authentication when the app is deployed via MDM. This provides a seamless experience for employees, allowing them to use one set of credentials to access corporate apps and data, therefore not needing to enter a password each time they want to access Splunk. Admins can also leverage SSO for identity and access management, setting employee permission levels to corporate data and allowing users to remain logged in to apps until their device is unregistered.
You can set up SAML authentication in Splunk Cloud Gateway version 1.9.0 or later with Splunk Enterprise version 8.0.0 or later. (Please note: Splunk Cloud Gateway currently does not support SAML authentication with Splunk Cloud instances.)
To download Splunk Mobile, click here for iOS and here for Android.
Already using Splunk Mobile? Connect to a compatible MDM provider today and set up SAML authentication for Splunk Cloud Gateway.
----------------------------------------------------
Thanks!
Jesse Chor