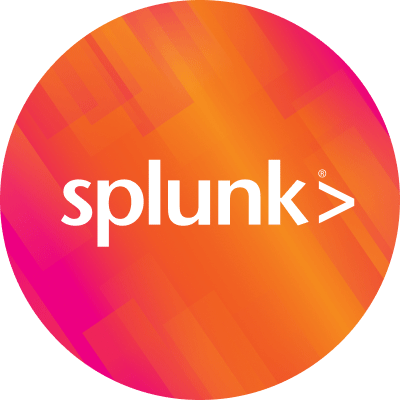 By Splunk October 09, 2018
We've come a long way since we started partnering with Puppet about a year ago. We knew that by working together, we could expand customer use cases and help solve some of the toughest challenges in the industry.
This year is no different. We're growing our original workflow of Baseline > Analyze > Act, and over the next few months, are adding a new category that focuses on helping customers respond quickly to issues.
Let's Talk Integrations
First is the rewrite of the Splunk Add-on for Puppet Enterprise, and the remastering of visualizations of the Splunk App for Puppet Enterprise. The additional visibility includes more stability and offers more robust use of new datasets. We continue to focus on our commitment to helping customers maintain environmental compliance and respond to changes made unintentionally by manual configuration changes.
We also made it easier to track multiple Puppet Enterprise servers, providing a more holistic view. With further integration into PuppetDB, we can now report what is happening by collaborating in near real-time as events are triggered by Splunk. This means customers now have the ability to keep an active view of what's happening in Puppet Enterprise with the new VictorOps integration that has been embedded in the Add-on.
Puppet Enterprise System Overview: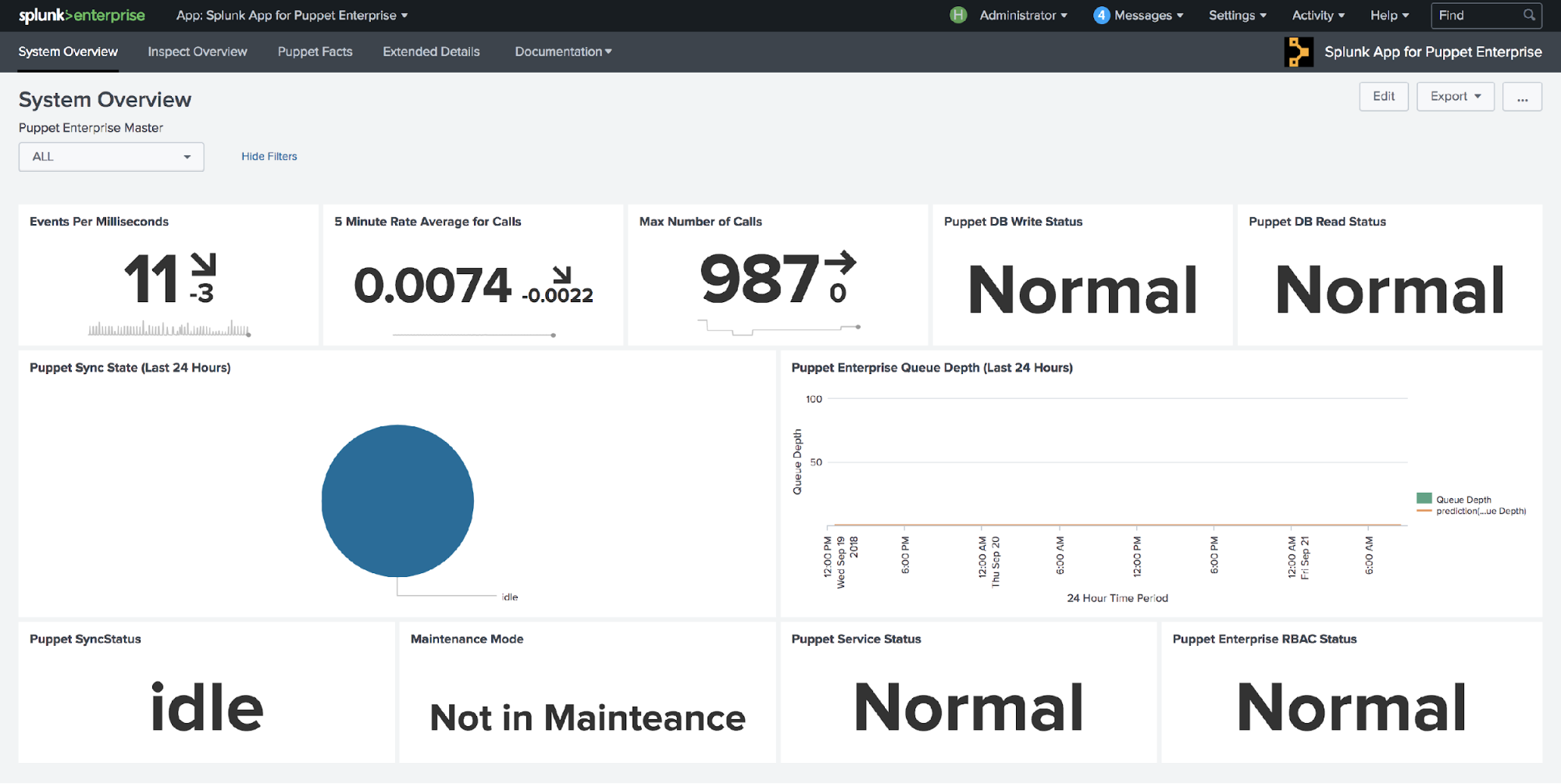 Puppet Enterprise Facts Overview: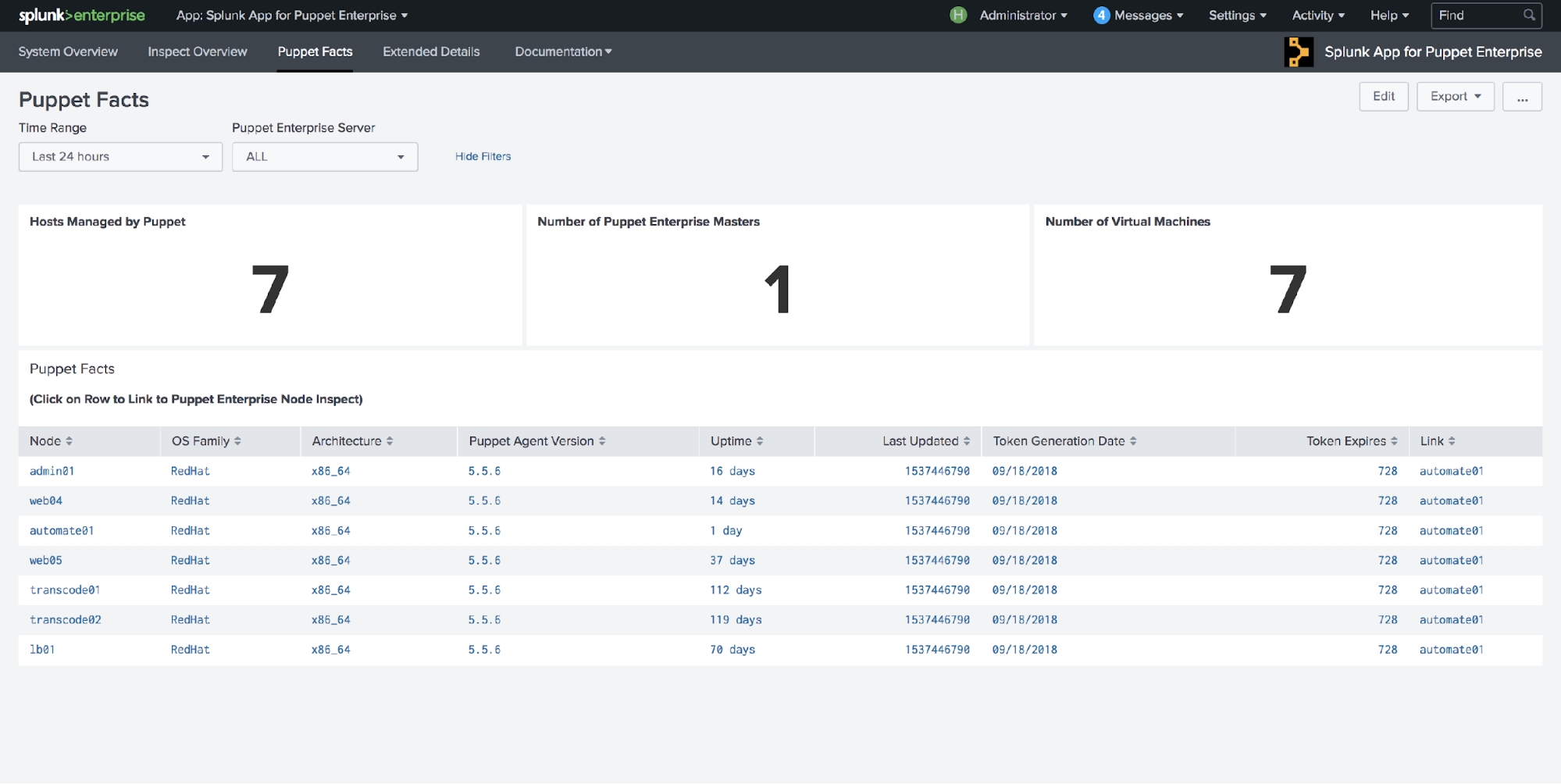 Puppet Enterprise Extended Details with Compilation Times: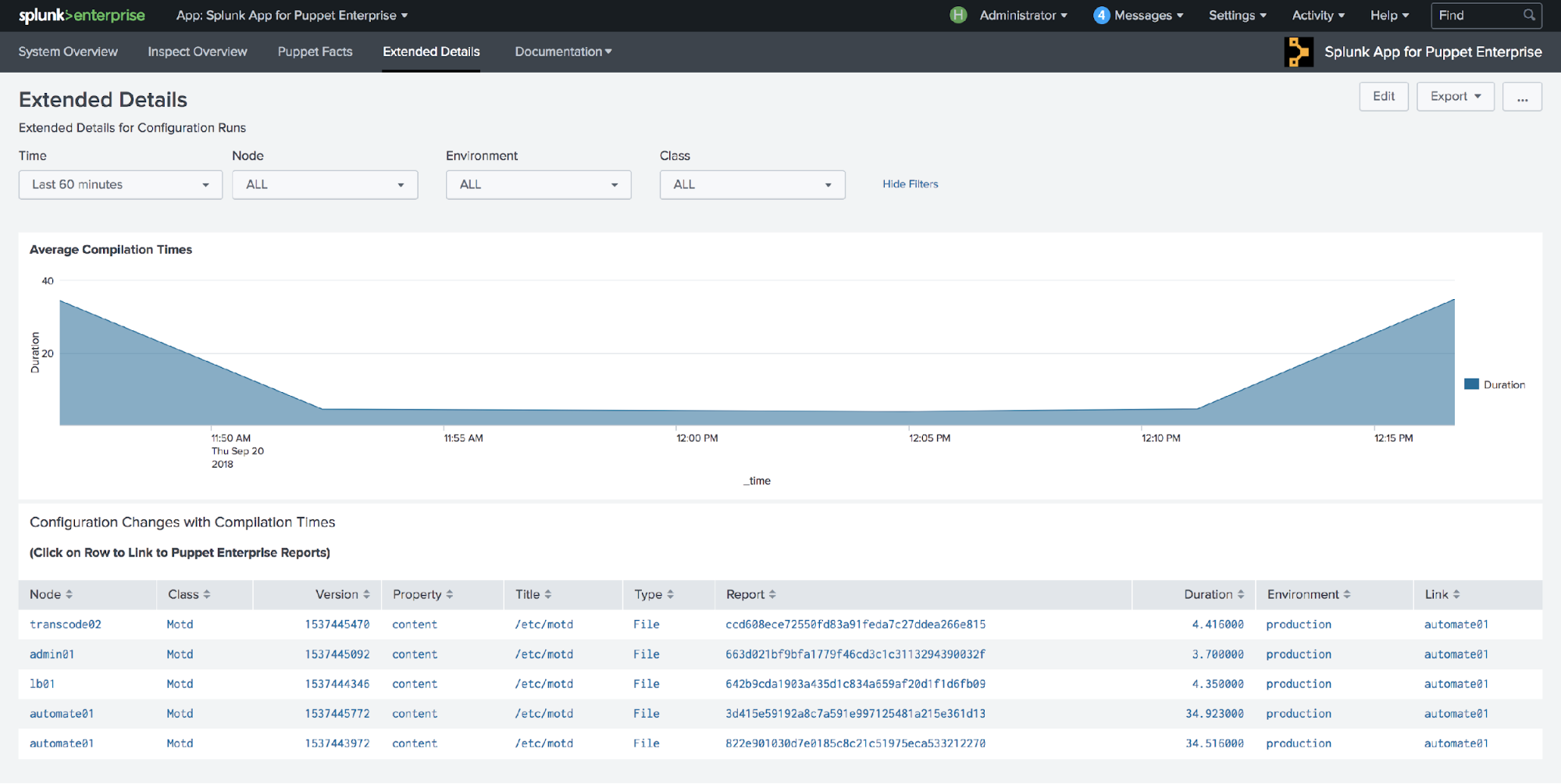 But wait, there's more! We now have a native integration with Puppet Tasks and Puppet Bolt with Splunk Alert Action for Puppet Tasks. What makes this so powerful is the ability to run Ad Hoc commands, plans, and tasks when something is alerted from Splunk Enterprise. This integration also includes notifying teams a lot faster with VictorOps—providing a more rapid experience when collaborating with a team.
Splunk Alert Action for Puppet Tasks: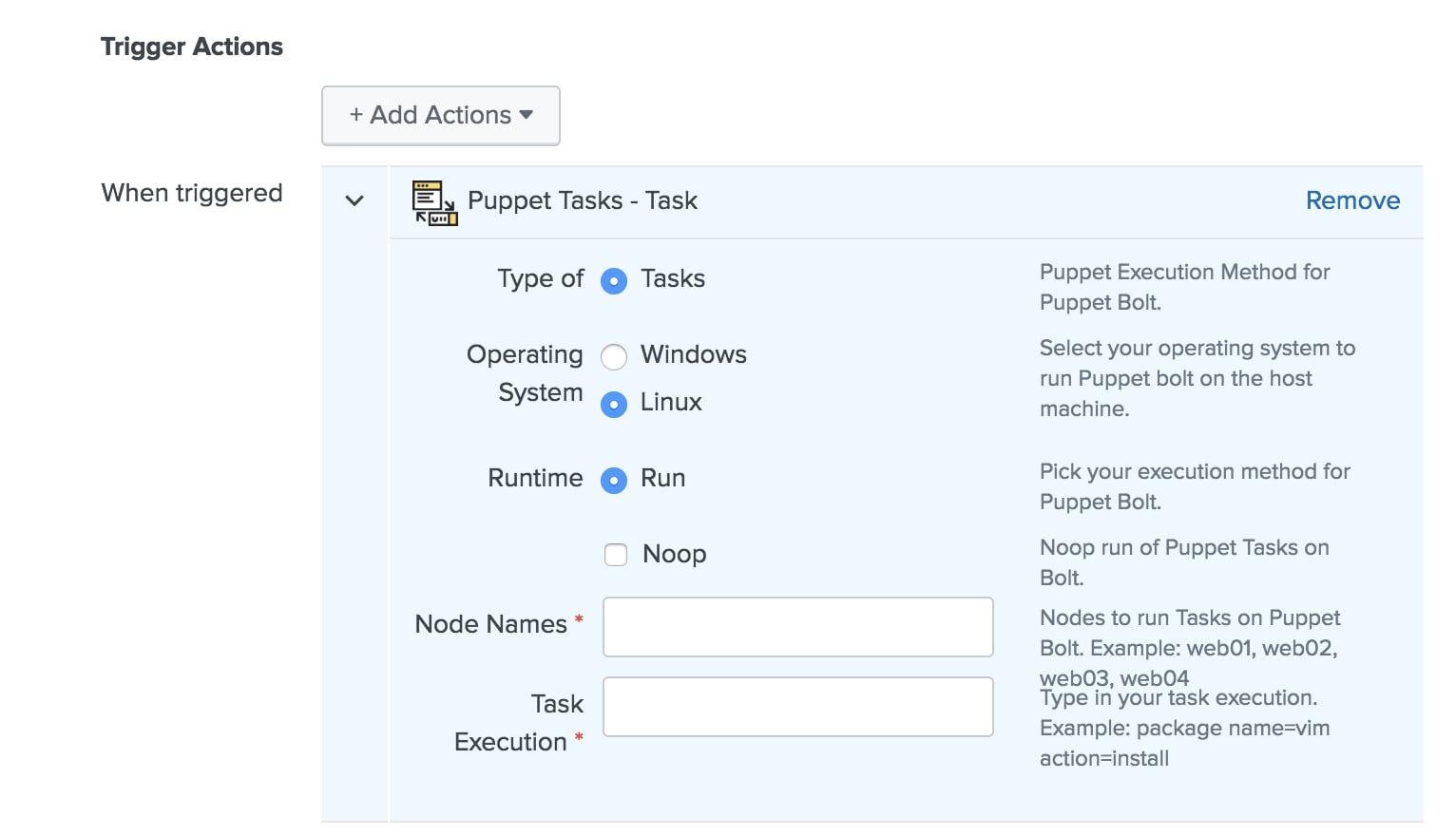 We are excited to grow our partnership with Puppet and hope that the community values these new integrations. To learn more, check out Puppet's blog post.
If you were unable to attend Splunk .conf18, you're in luck. You can watch a recording of my session with Puppet: "Automate Your IT! Moving Faster wtih Puppet and Splunk."
----------------------------------------------------
Thanks!
Domnick Eger