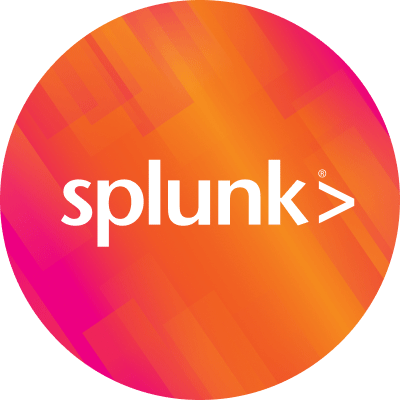 By Splunk April 10, 2020
This article was co-authored by Jesse Chor, Splunk head of Mobile Engineering, and Tim Tully, Splunk SVP and Chief Technology Officer.

Public COVID-19 dashboard
We're proud of the work Splunk is doing to help remove barriers between data and action amid the COVID-19 pandemic; it's a team effort across Splunk and within the Product & Technology organization. From launching Splunk Remote Work Insights last week to creating the COVID-19 Dashboard, Splunk and Splunk for Good are focused on helping any person or team get access to the actionable data they need, whether about their infrastructure or the pandemic itself.
You already know Splunk is passionate about recreating the way people act on information, and today we are extending that passion to how we're immediately helping our community. As we look to provide COVID-19 patterns and trends data to any person or team regardless of whether they're a Splunk customer, anyone can now view and access the Splunk COVID-19 Dashboard in the Splunk Mobile and Splunk TV app.
Treat COVID-19 Like a Data Problem: Mobile Availability Increases Access to Actionable Information
One of the primary challenges to COVID response is that we are not collectively accessing the right data at the right time. We've received positive feedback that people are using our patterns and trends data, pulled in real-time from organizations like Johns Hopkins University, the City of New York and the Washington State Department of Health, so we're doubling down to broaden people's access to that data. We know that so many people are barred from their offices and accessing information in different ways throughout the day — whether from their TVs, phones or more. Enabling mobile availability of information is part of our "mobile mindset" and we're sure that it's going to be part of yours now and long after this pandemic.
Many people managing this crisis are working as hard as humanly possible, working from home or remote locations away from the equipment and infrastructure they usually rely upon. By making the dashboard available on mobile devices and Apple TV, we hope to be able to provide the information where and when people are best able to access it.
How to Download Our COVID-19 Dashboard Now
COVID-19 Mobile Dashboard Access Steps
Install Splunk Mobile app with this link or by scanning this QR code using your mobile device. If you have an Apple TV that shares an Apple account with your mobile device, you'll also get the Splunk TV app.
Navigate from Welcome Screen to the "Splunk Public Instances" card (shown below).
Tap "Try Now" to get a live view of the dashboard.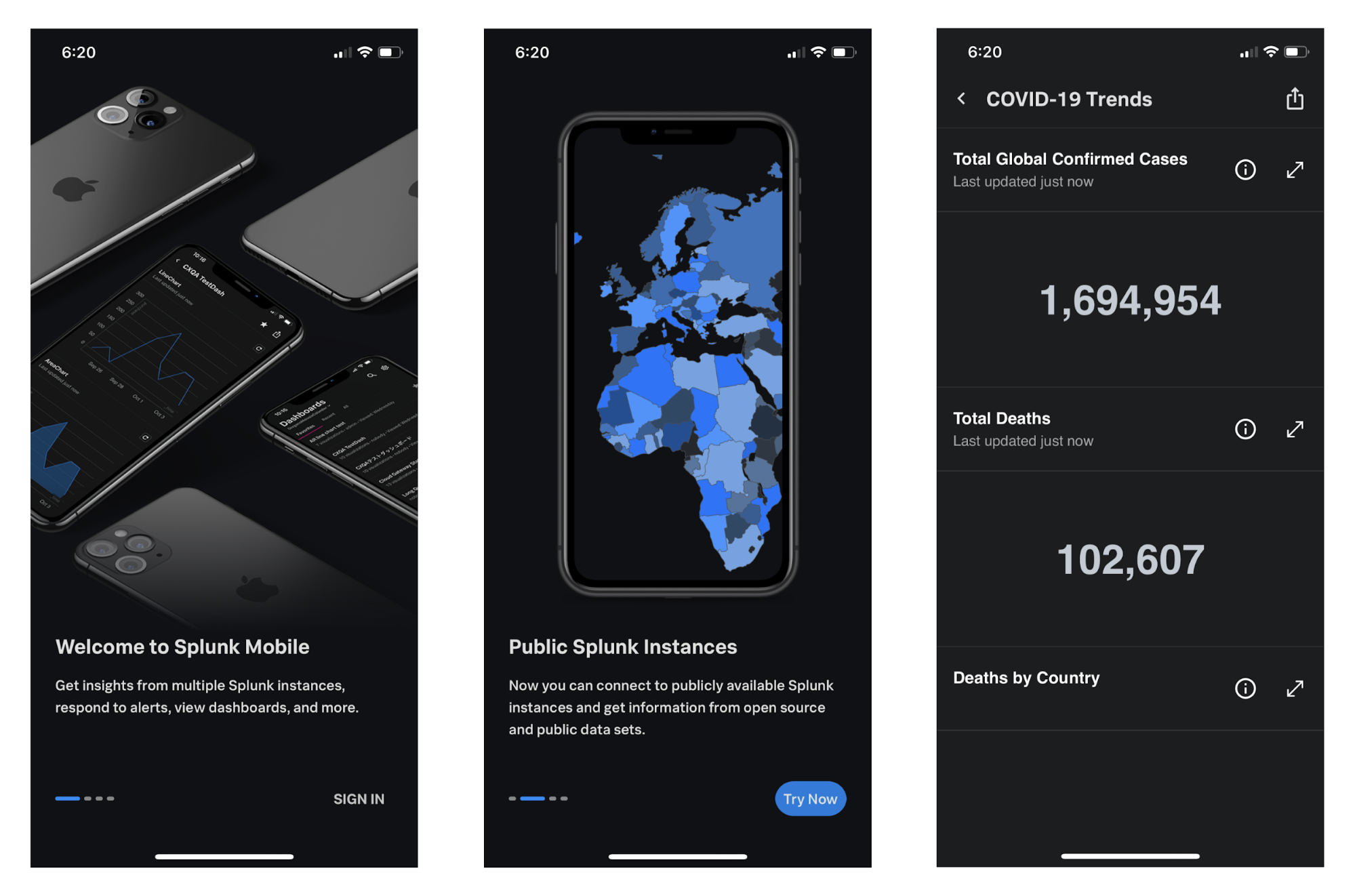 The COVID-19 mobile dashboard comes from a public Splunk instance that's maintained by our team, so you don't need to gather data, write search queries or create visualizations to view the information. Anyone can download the Splunk Mobile or Splunk TV app, register to the public instance and view the COVID-19 dashboard.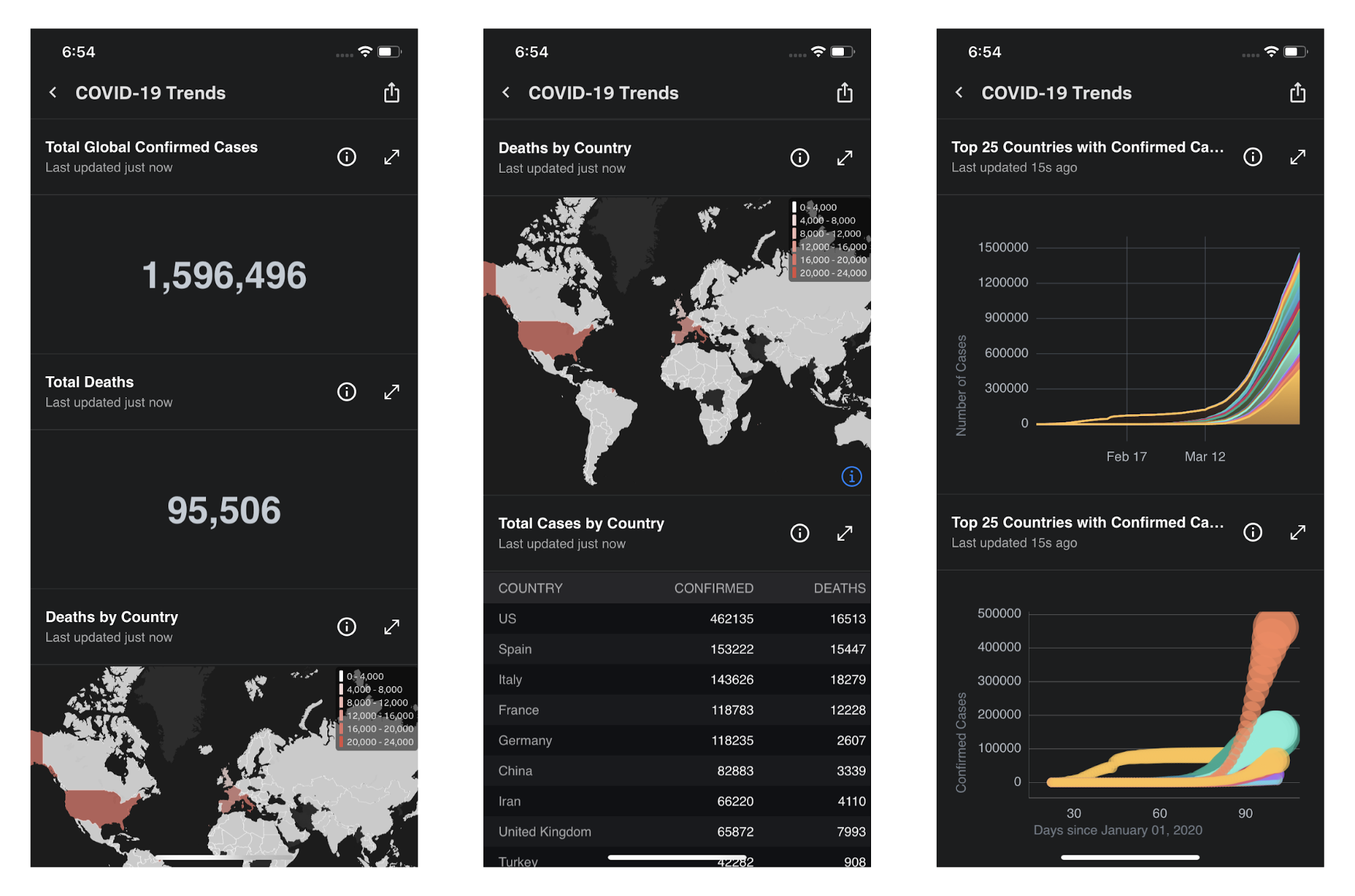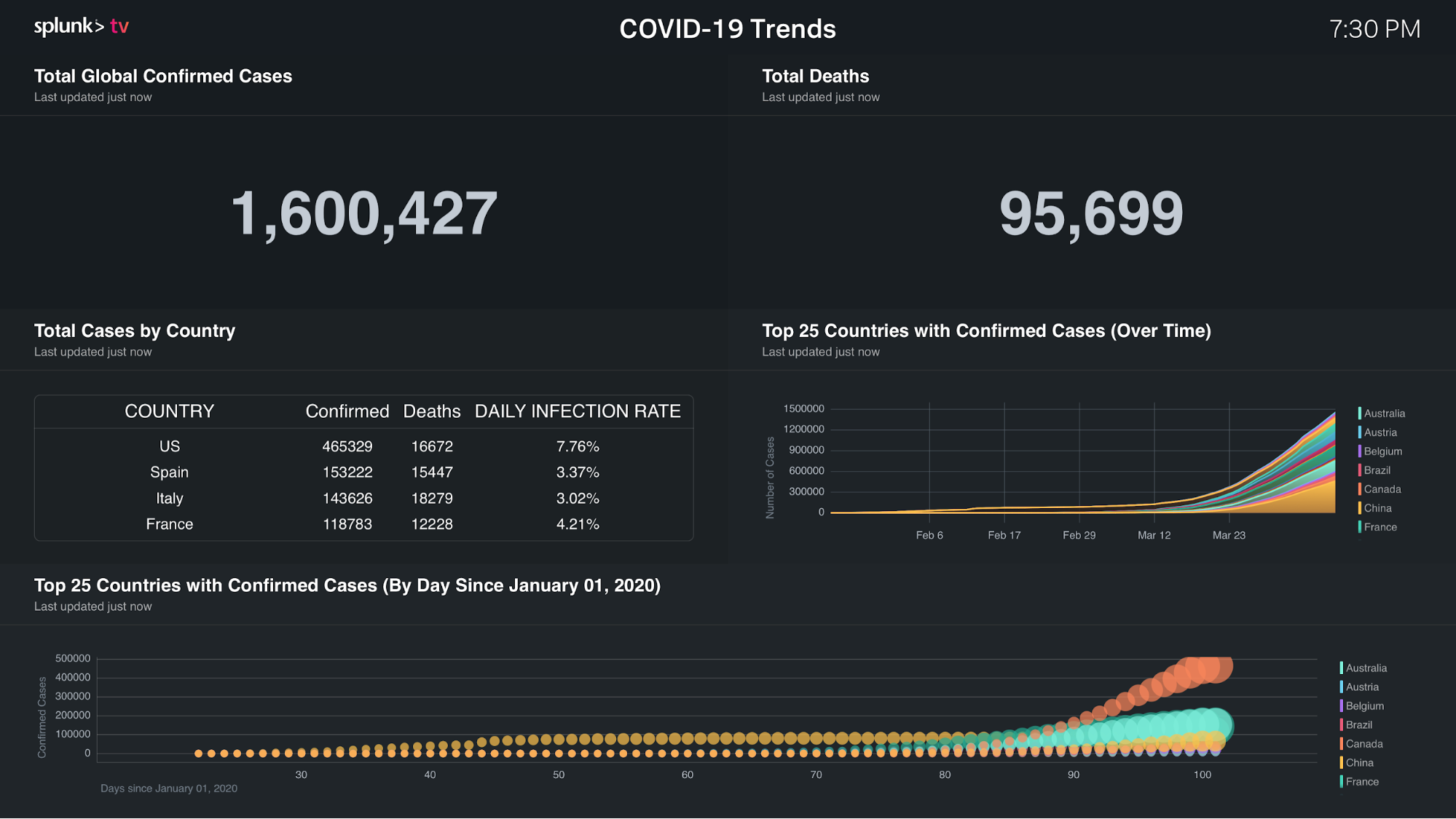 Already Using Splunk?
As our CEO Doug Merritt mentioned in an earlier blog post, there's an app on GitHub that you can install on your Splunk instance to dig deeper into COVID-19 analyses. The app contains a set of mobile-friendly dashboards you can use to identify locations of outbreaks, find correlations and more.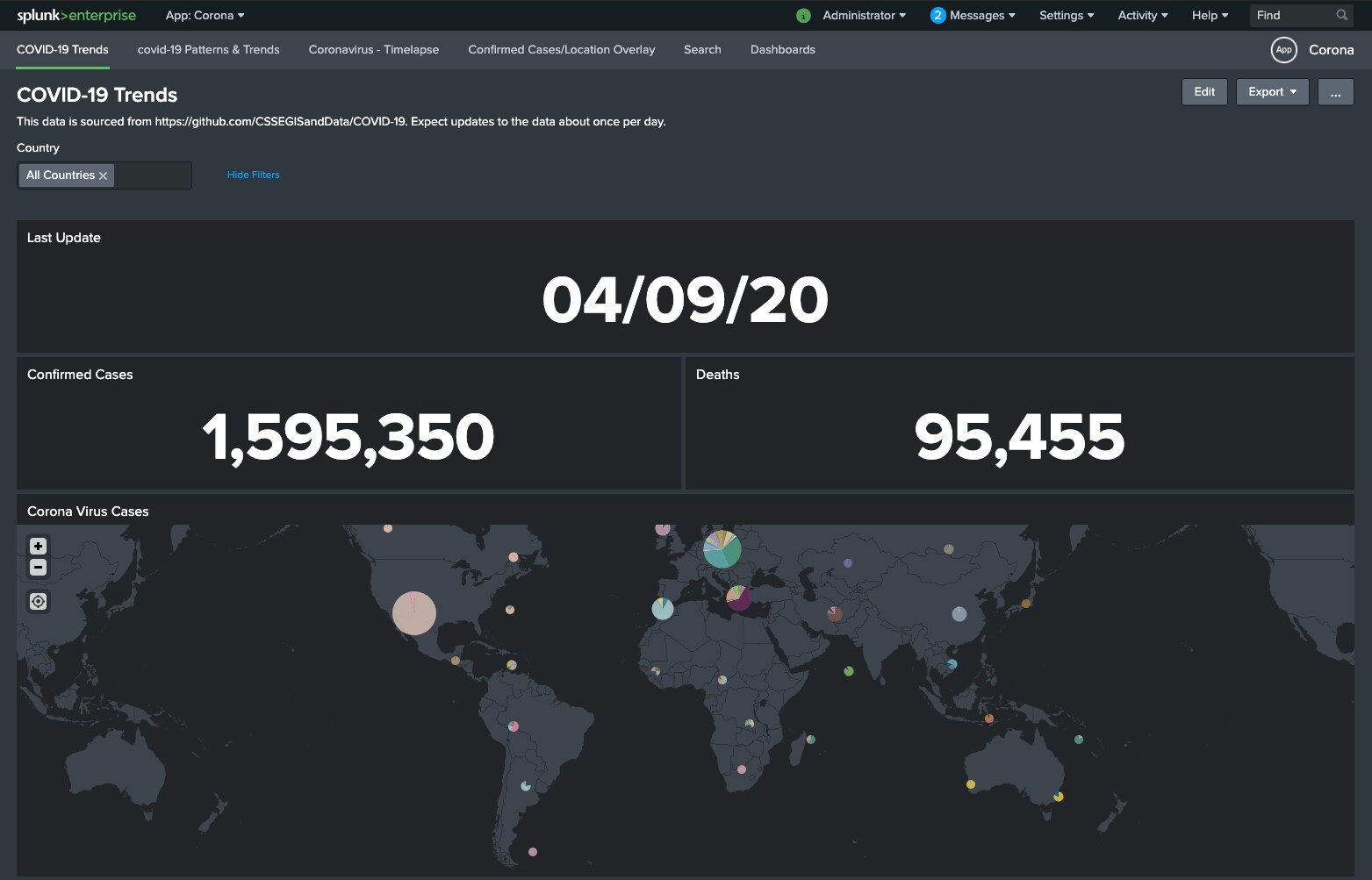 Please Give Us Your Feedback
During these challenging times there are opportunities to collaborate with us, and we invite you to tell us how you're using our COVID-19 Dashboard. If you're part of a non-profit or public health organization working toward fighting COVID-19, reach out to splunkforgood@splunk.com to join us in our efforts.
Thank you for being a part of our community to help bring Data to Everything. Keep in touch soon.
---
Have Splunk but don't have our mobile app?
For iOS users, download here
For Apple TV users, download here
For Android users, download here
Don't have Splunk but want to give it a try? Download free for 30 days here.
----------------------------------------------------
Thanks!
Tim Tully