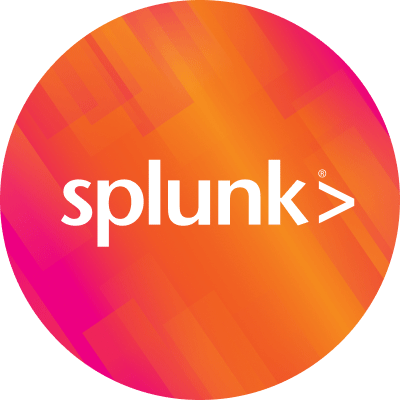 By Splunk September 22, 2015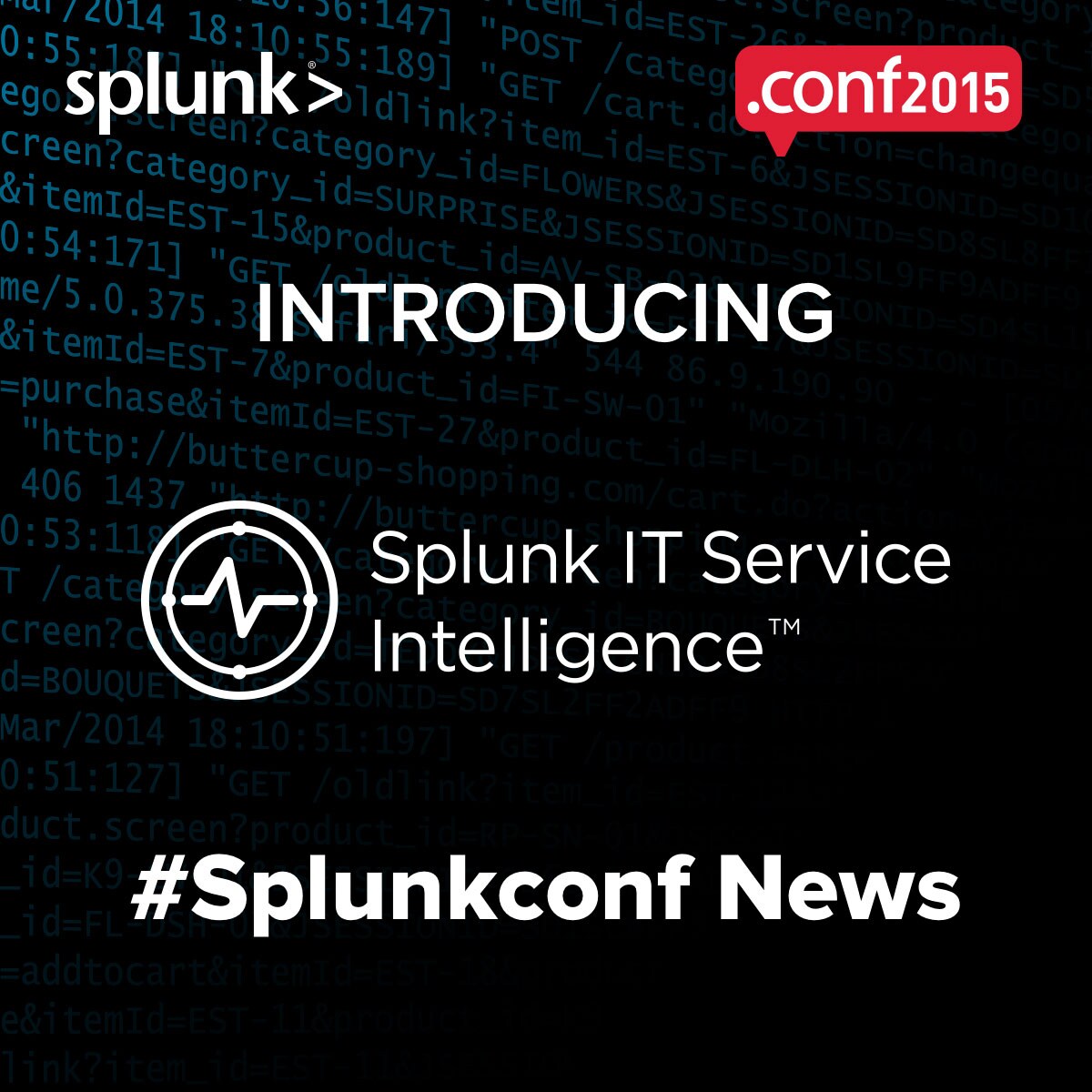 On behalf of everyone at Splunk, I'm thrilled to announce Splunk IT Service Intelligence (ITSI), a next-generation monitoring and analytics solution built on top of the Splunk Platform.
The goal of modern IT is to deliver technology-based services to business users and customers. These IT services are more than just a single server, application, or client; they represent end-to-end business capabilities, such as an insurance claims process, a content delivery pipeline, or a store locator on a website. Such services are often complex, distributed, and interconnected, using multiple internal and external IT components, from back-end servers to mobile devices, across cloud, hybrid and on-premises deployments.
Splunk ITSI is a revolutionary approach to monitoring IT services to deliver true "Service Intelligence" – using machine data to define, map, and provide deep insight into service health and performance. With Splunk ITSI, customers now have new levels of visibility into the entire IT environment, allowing them to track key performance indicators (KPIs), monitor high-level service health, and perform deep-dive troubleshooting, all in one solution.
Until now, if you wanted a complete ITOps analytics solution then you needed, at a minimum, 3 elements: good data management, data visualization and pattern discovery and anomaly detection. If you wanted impactful, deep data-driven analysis with powerful visualization you would have to go to 3 different vendors and try to stitch something together. Splunk ITSI brings these elements together in a single solution built on the industry-leading Splunk platform.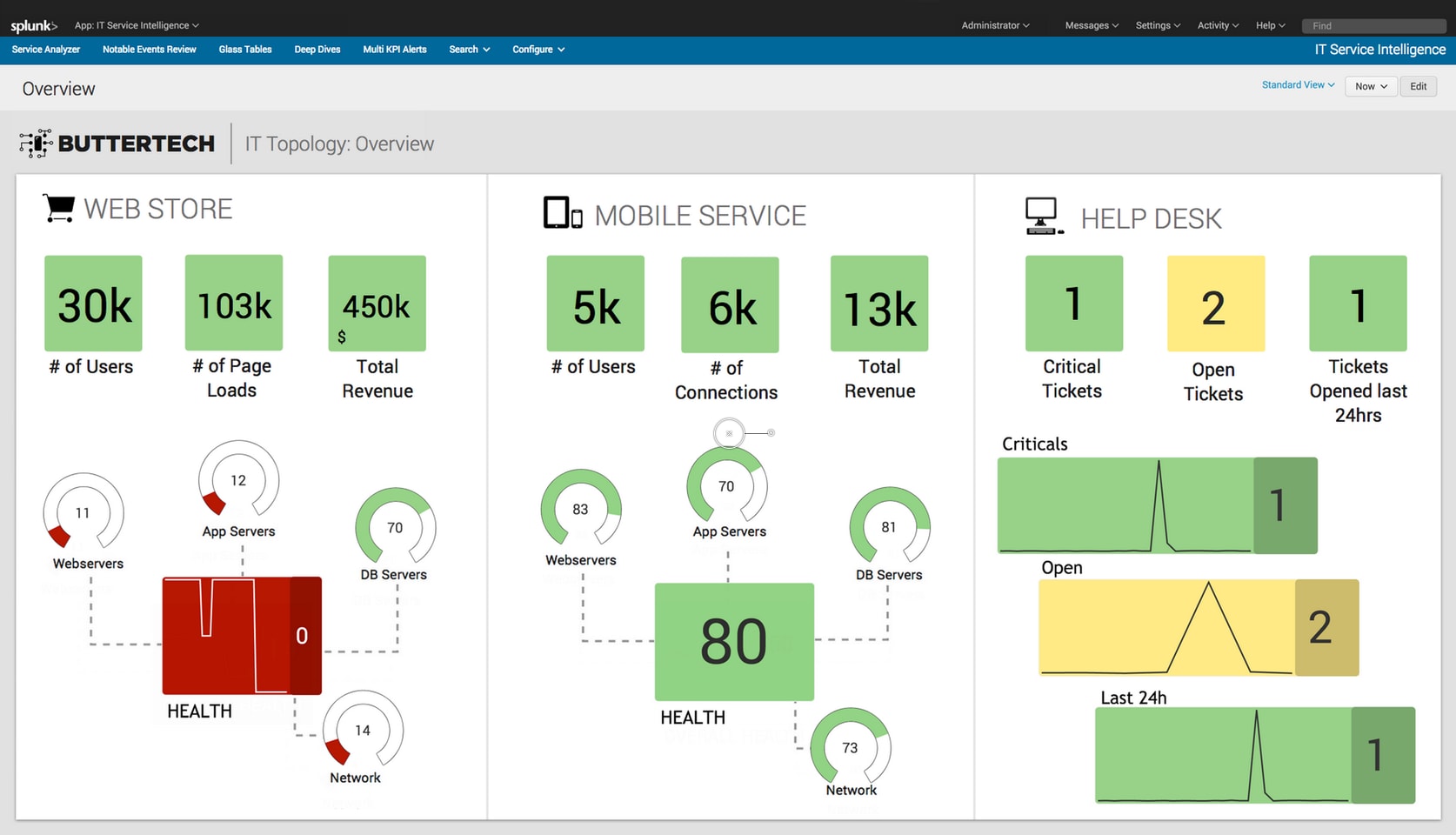 Splunk ITSI came about because, first and foremost, we listened to customers. They told us that they need a service-level view of IT, so they can define and manage IT services in any way that aligns to their business.
So we built ITSI to be a "service-aware" monitoring solution that maps the applications, servers and devices in your data center to the high level business services that mean the most to your business. Splunk ITSI achieves this by taking a new, machine-data-driven approach to generating and managing an IT Service model that's tailored to modern IT environments, in which resources are always in flux.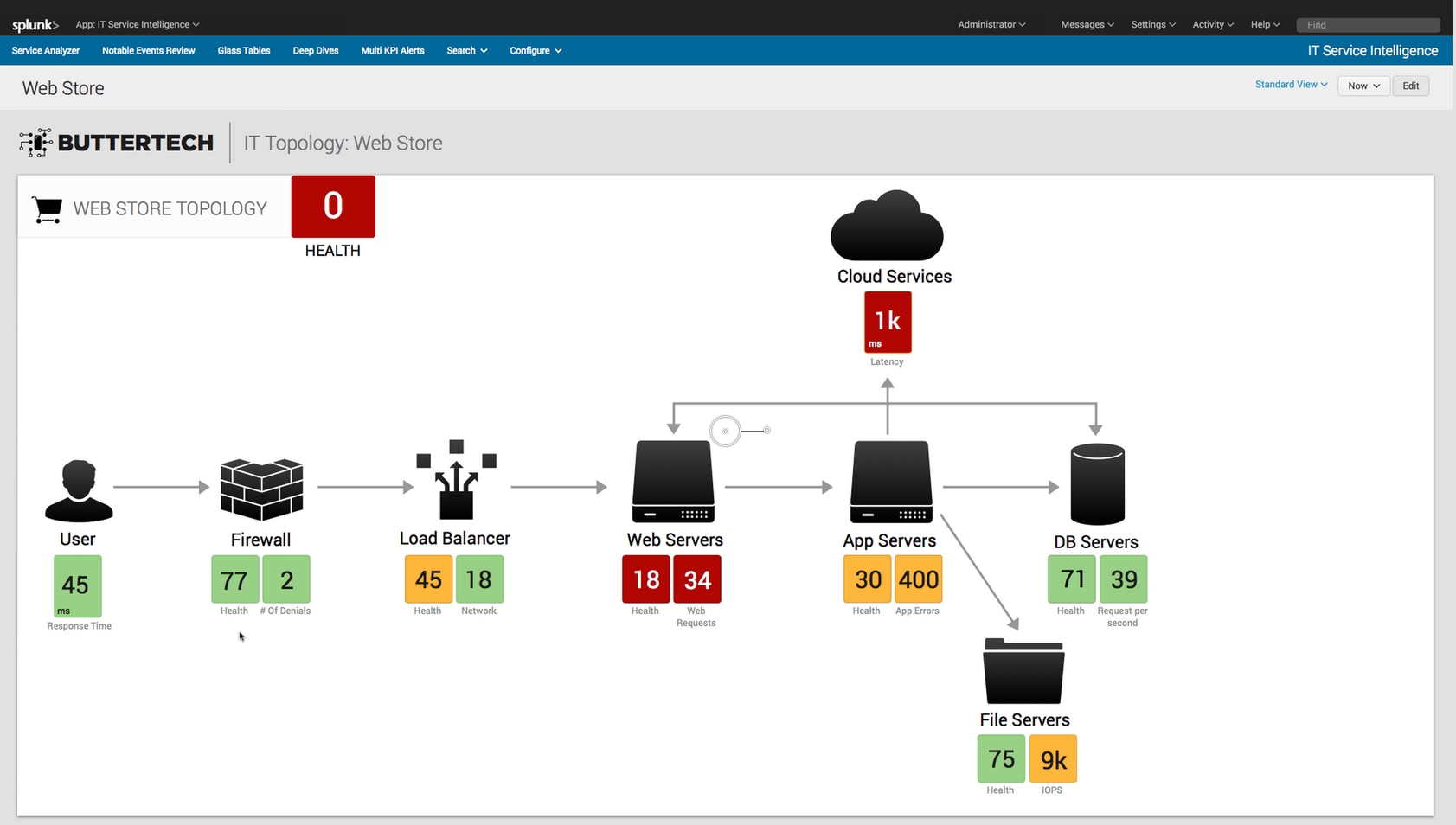 Customers also told us that they need a way to cut through the noise of typical monitoring approaches, to understand which services and metrics are most important, and which are less important. So we built Splunk ITSI to help customers define and measure unique KPIs for each service, and view them through fully-customizable, NOC-ready displays. If you already have a logical or functional diagram of your services that makes sense your organization, then you can simply upload that into Splunk ITSI, and drag and drop KPIs on top.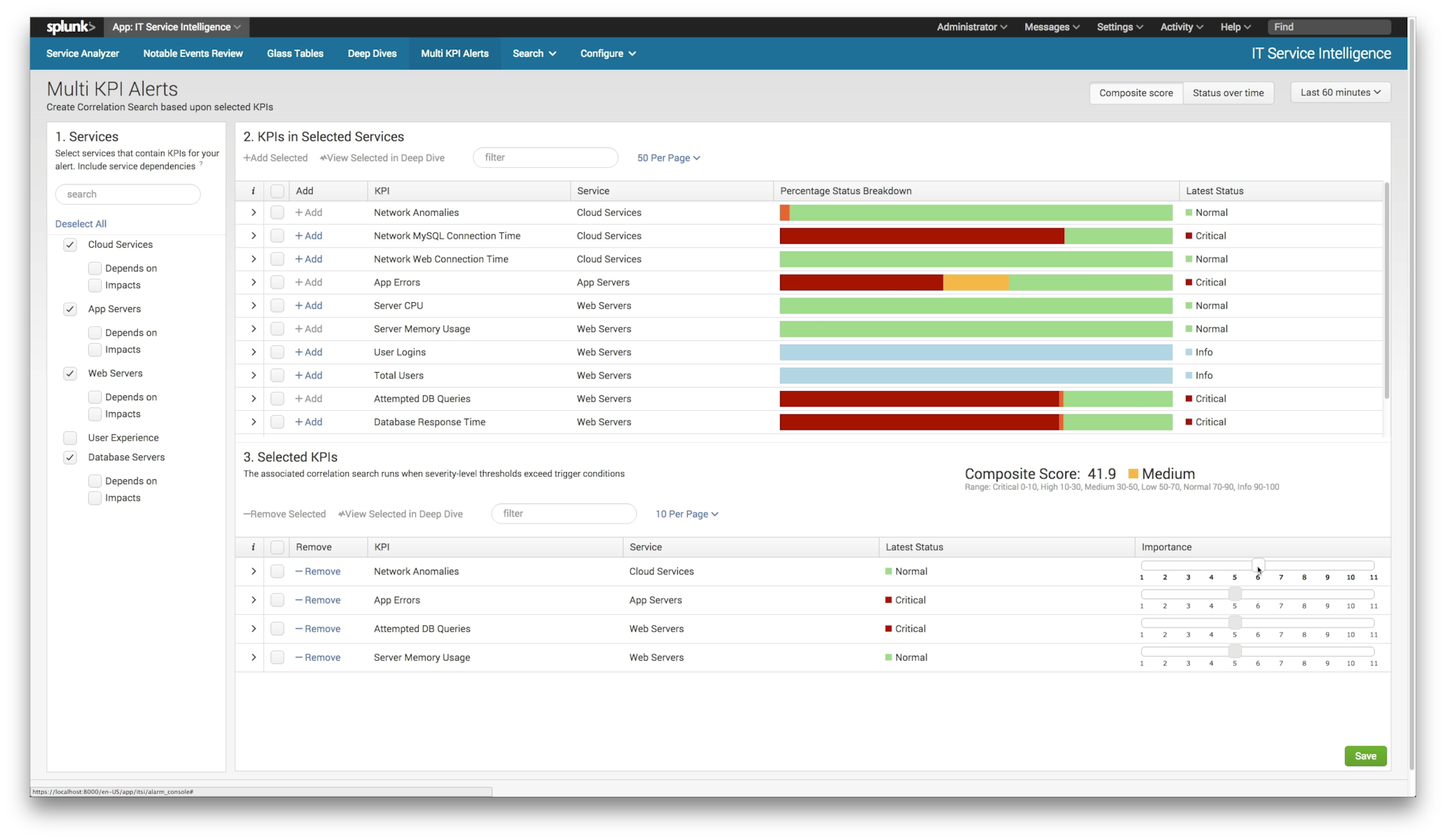 Our customers also told us that they need more than just metrics – they also need actionable insights into real-time service health. So we made sure that Splunk ITSI also utilizes advanced analytics, driven by machine learning, to highlight anomalies, detect root causes, and pinpoint areas of impact.
And our customers told us that they needed both a high-level view of the real-time performance and health of the IT services that matter most to their business; and the ability to deep dive to resolve problems faster and understand how to prevent those problems in the future. So we built Splunk ITSI from the ground up to make it easy for everyone in the IT Organization, from the CIO on down, to understand and act on the machine data in their environments.
Our commitment to customers throughout development of Splunk ITSI didn't stop there. As you would expect from Splunk, we've done things a bit differently than your traditional enterprise software company. For the last 8 months we have worked closely with over a dozen customers who have installed early iterations of Splunk ITSI in production. These early customers have been handling real workloads, with real data, and giving us feedback that we have incorporated into the product that's available now. So you know you are getting a finished product, that is flexible, scalable, and 'enterprise ready' from Day 1.
And Day 1, not by coincidence, is when our customers will start getting value from Splunk ITSI – not the weeks or months you might expect from some other vendors' products!
Splunk IT Service Intelligence is available today, and we are all extremely excited to deliver this revolutionary new solution. We think that once you try it, you will be too!
So please learn more about Splunk ITSI, and get started with a free 7 day Splunk ITSI Cloud Sandbox.
Thanks,
Rick
Rick Fitz
SVP, IT Markets
Splunk Inc.
----------------------------------------------------
Thanks!
Rick Fitz