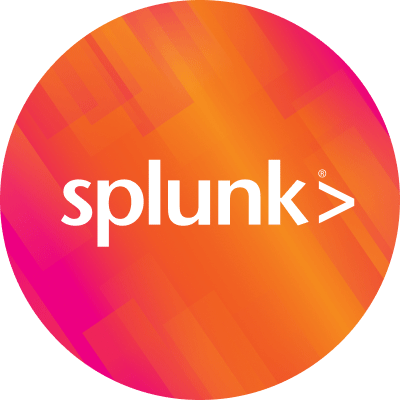 By Splunk February 15, 2019
From IT Operations to Security to the Internet of Things, Splunk is an essential platform for helping organizations get the most out of their data. Blockchain (and Hyperledger Fabric in particular) are new technologies entering enterprises that have all of the same infrastructure requirements for stability, security and performance.
From development to test to production, Splunk for Hyperledger Fabric aims to be an essential system for getting insight into what's happening across all of your Fabric infrastructure whether it's physical, in the cloud or a hybrid of both. Splunk's Docker and Kubernetes integrations get you up and running with logs and metrics quickly to help analyze and troubleshoot containerized environments. We've also built an agent to listen on peers for blocks, transactions and chaincode events and forward them to Splunk so you can search all your data from infrastructure to ledgers in one place.
Let's look at some screenshots!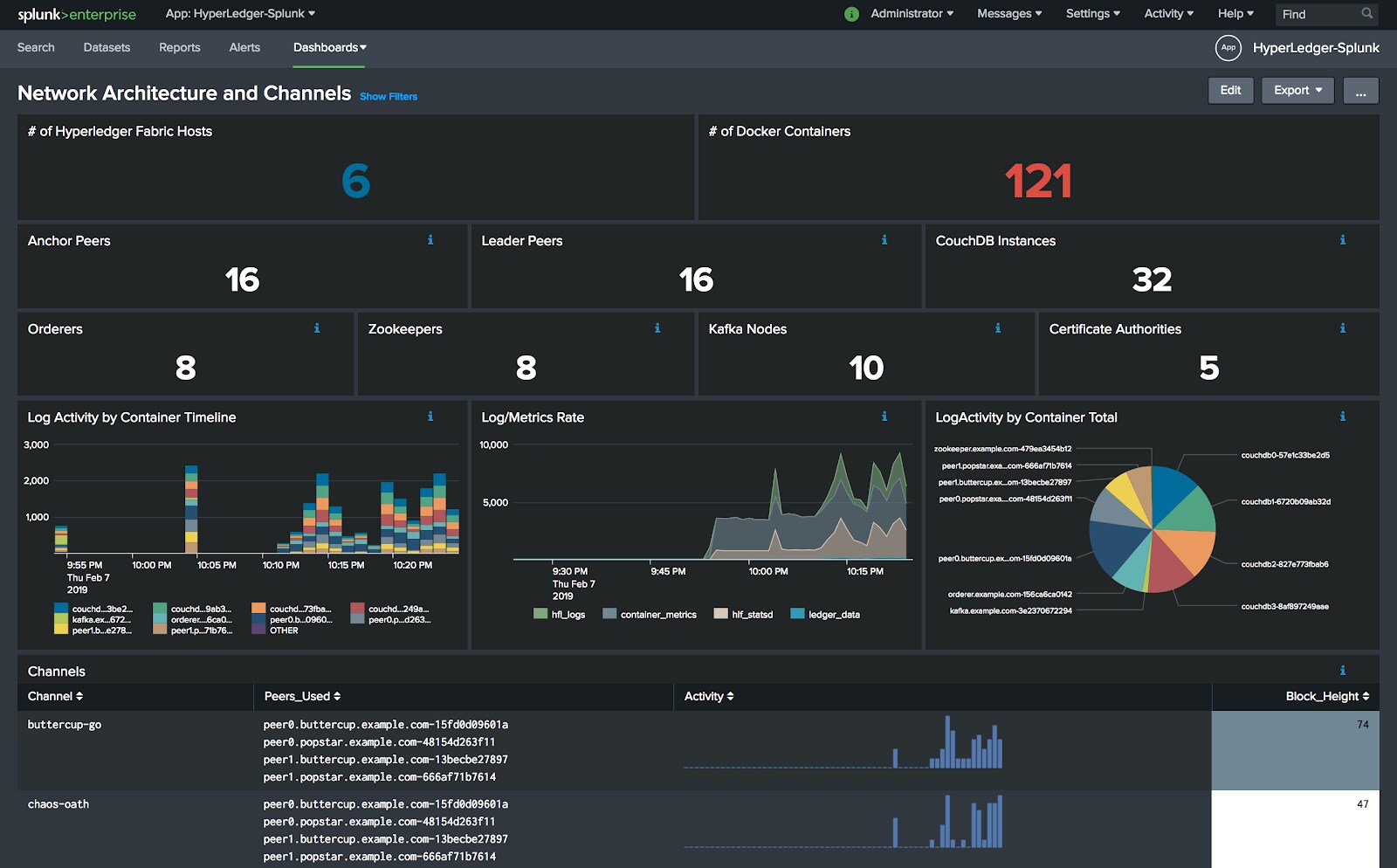 With the Network Architecture and Channels dashboard, you can see at a glance the number of orderers, peers, and channels in your Hyperledger Fabric network.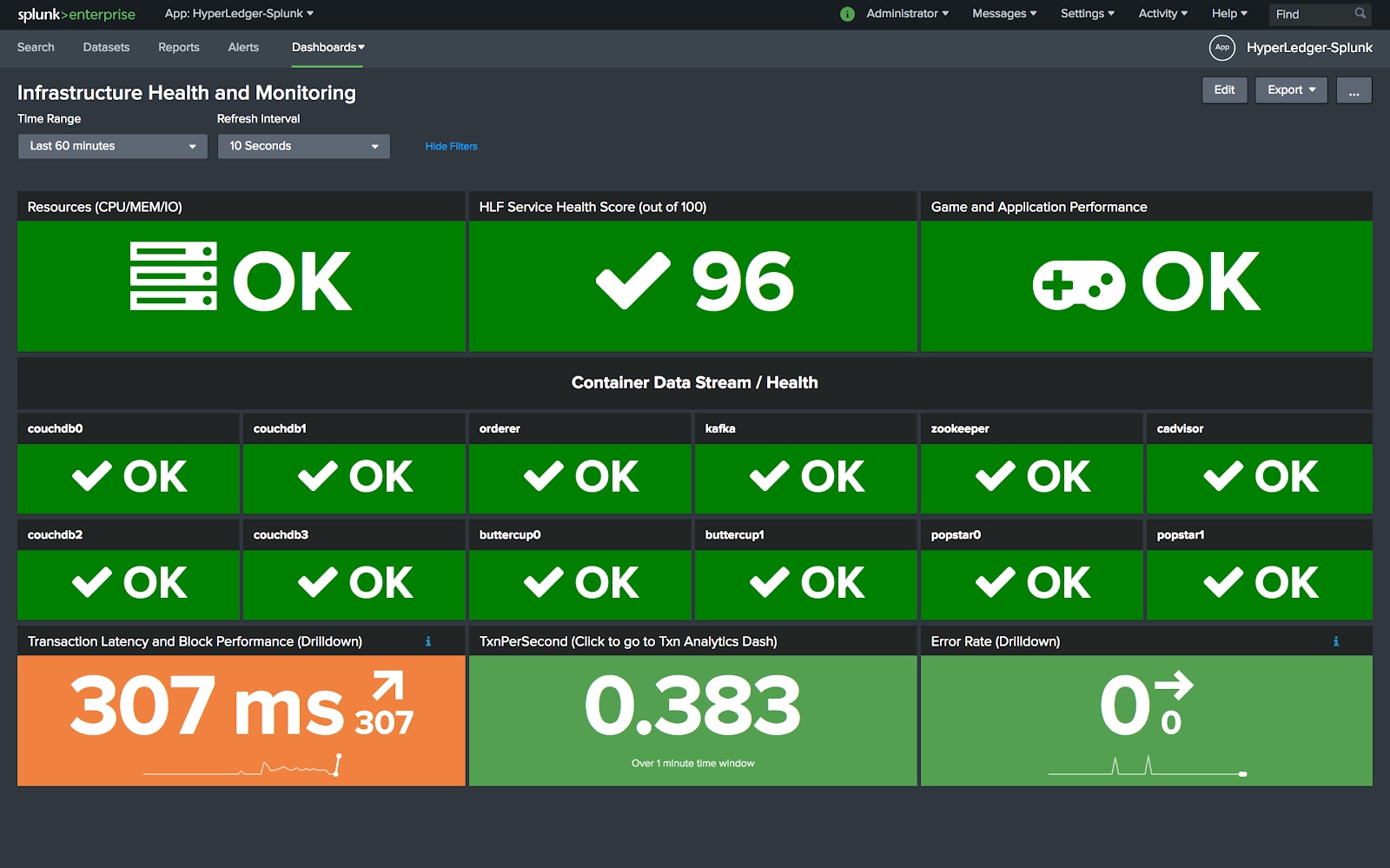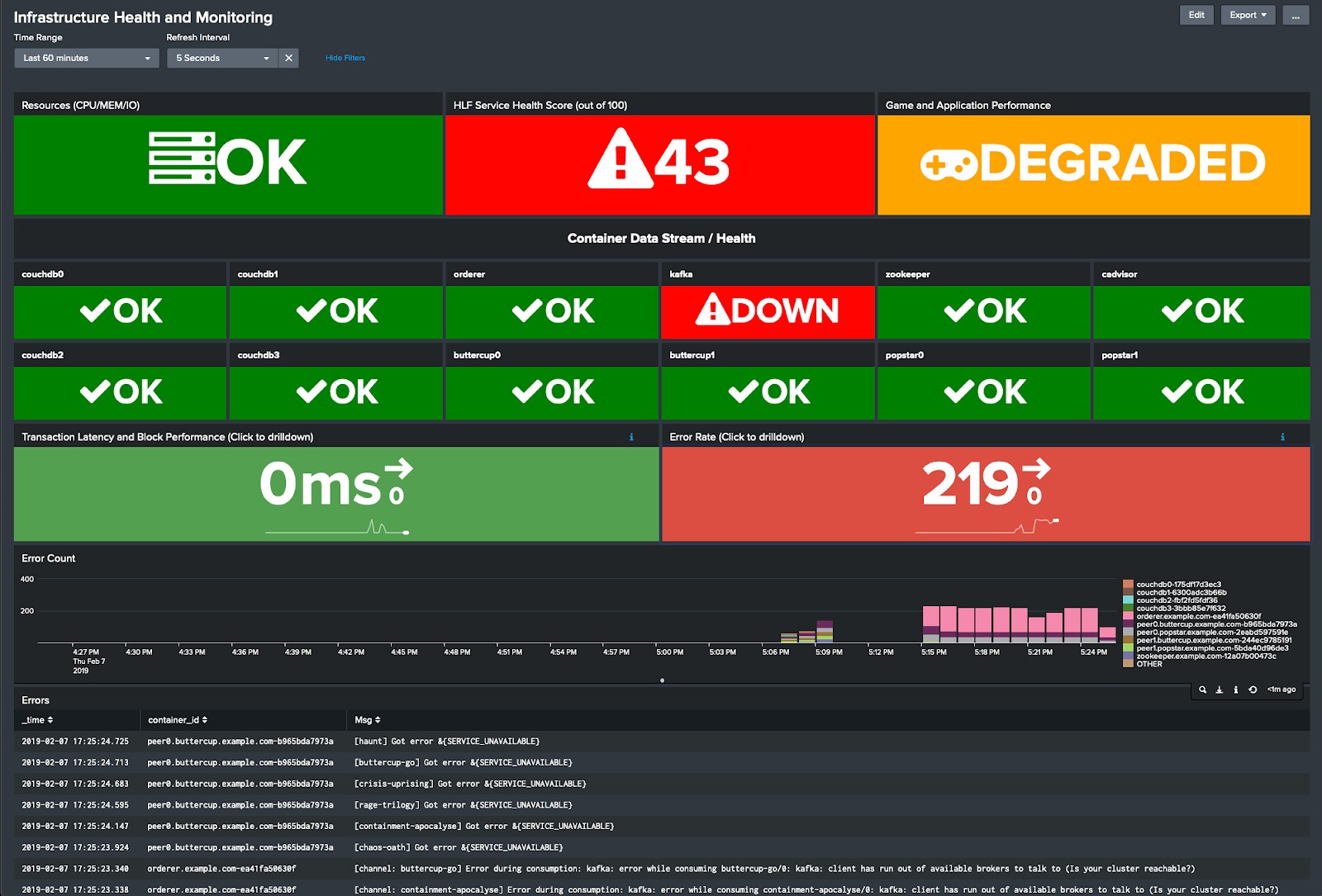 The Infrastructure Health and Monitoring dashboard will give you an overview of system health from system metrics like CPU, uptime status and transaction latency. You can see in real time when transactions are starting to back up or a peer is falling behind on blocks.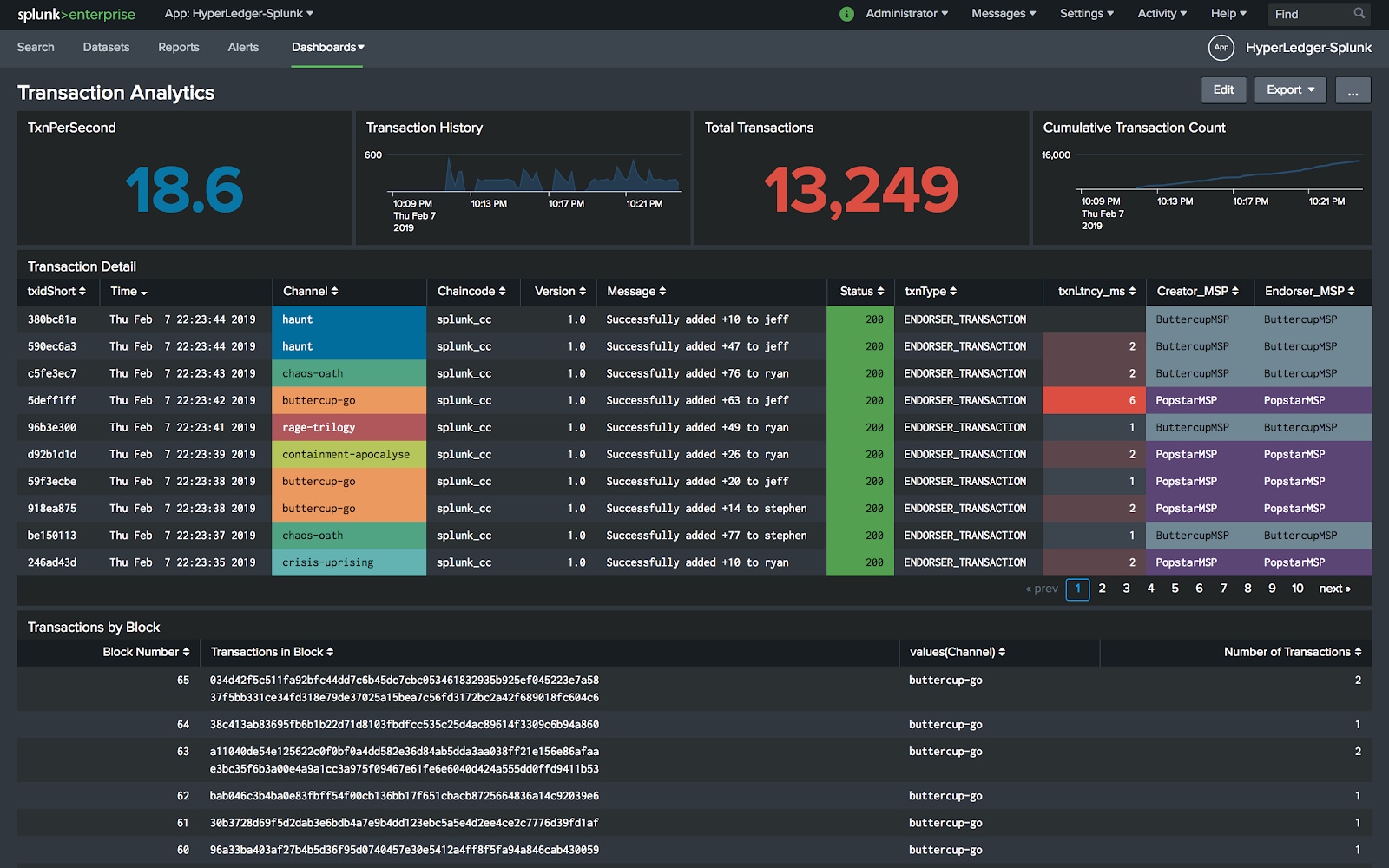 Our Transaction Analytics dashboard will give you real-time visibility into the transactions being written on each ledger. In this dashboard, we're blending ledger data sent from the peers with logs and metrics to give a holistic view of the network's health.
We're working with IBM, one of the founding members of the Hyperledger Fabric project, who have experience with the largest, most complex enterprise blockchain deployments to date. Their experience and insight will help make sure that we're able to build the best possible application for our users.
If you're building on Hyperledger Fabric reach out to us at blockchain [at] splunk.com to learn more!
----------------------------------------------------
Thanks!
Jeff Wu