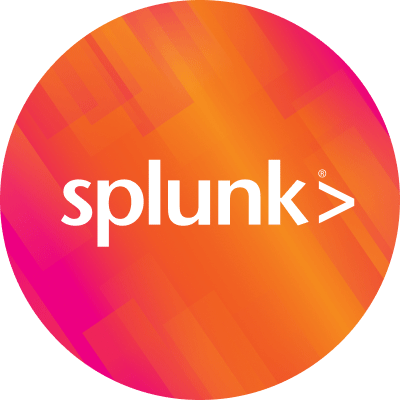 By Splunk March 23, 2012
An election will be held on 25 March 2012 to select the Chief Executive of Hong Kong. There are three nominees, says, Albert Ho (何俊仁), Henry Tang (唐英年) and Leung Chun Ying (梁振英) to compete as the next Chief Executive of Hong Kong.
In the internet world, there is also a large amount of discussion in different social networks such as Facebook, Twitter or Weibo. We can use splunk to do some interesting analytics. 1) Calculating which nominee has the most tweet/retweet. 2) Analysis the daily distribution of all tweet within 24 hours. 3) Top 20 unique top tweets. 4) Top Re-tweeters 5) Top Topics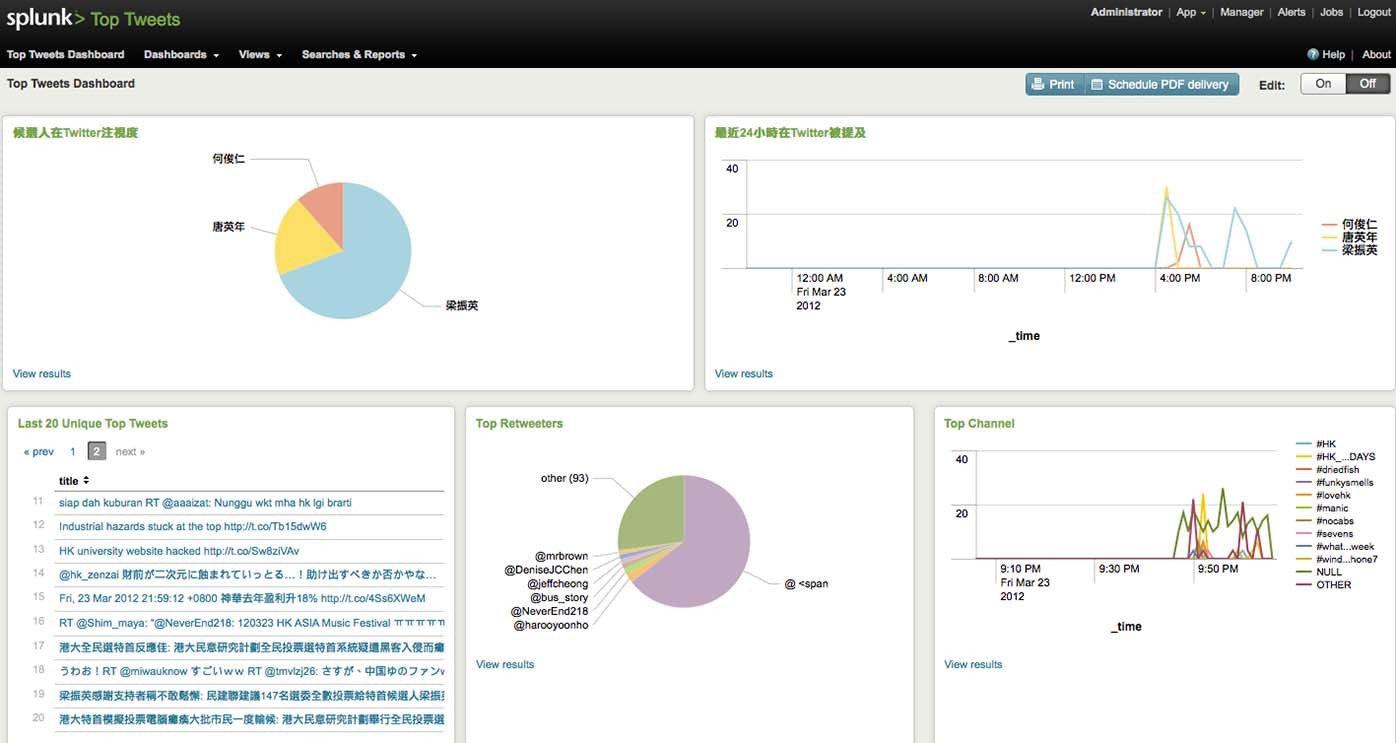 You can drill down to see any interesting Tweet by just clicking the tweet entry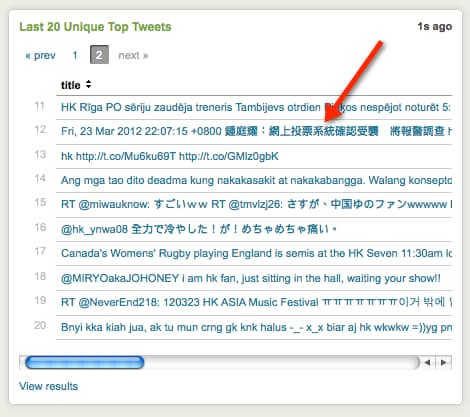 You can also make use of the workflow action function in splunk to launch the web browser. This will then bring you back to the original Twitter page of that particular tweet.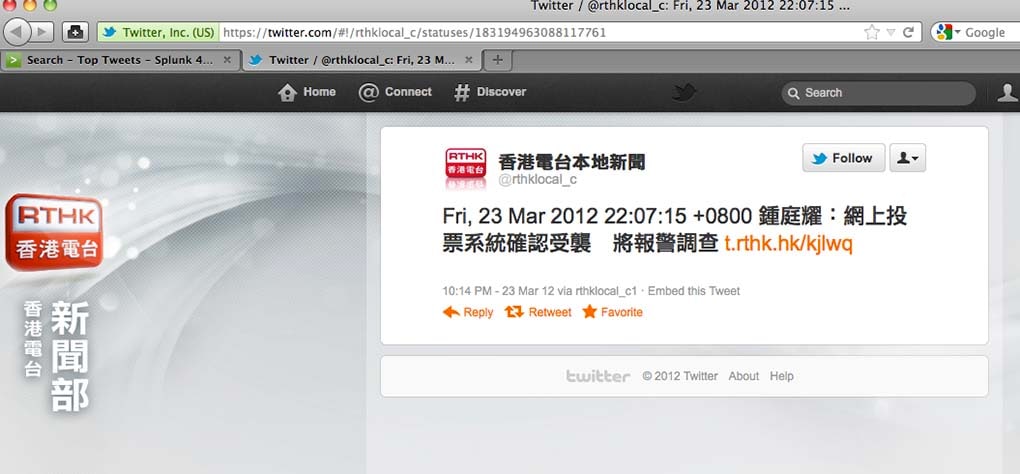 To feed the twitter information into splunk is easy. Our Splunk Ninja Nimish has done a twitter apps on our splunkbase already. ( http://splunk-base.splunk.com/apps/22377/indexing-twitter-top-tweets ). You just modify the following files to collect all tweets related to Hong Kong, and then using field extraction to pick up the names of those nominees.
$SPLUNK_HOME/etc/apps/TopTweets/toptweets.txt
http://search.twitter.com/search.rss?q=hk
$SPLUNK_HOME/etc/apps/TopTweets/local/props.conf
[toptweets]
REPORT-getname=getname
$SPLUNK_HOME/etc/apps/TopTweets/local/transforms.conf
[getname]
REGEX = (?<Nominee>唐英年|梁振英|何俊仁)
MV_ADD = true
----------------------------------------------------
Thanks!
Paul Pang