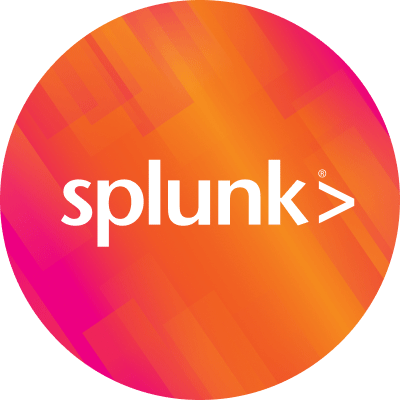 By Splunk September 12, 2018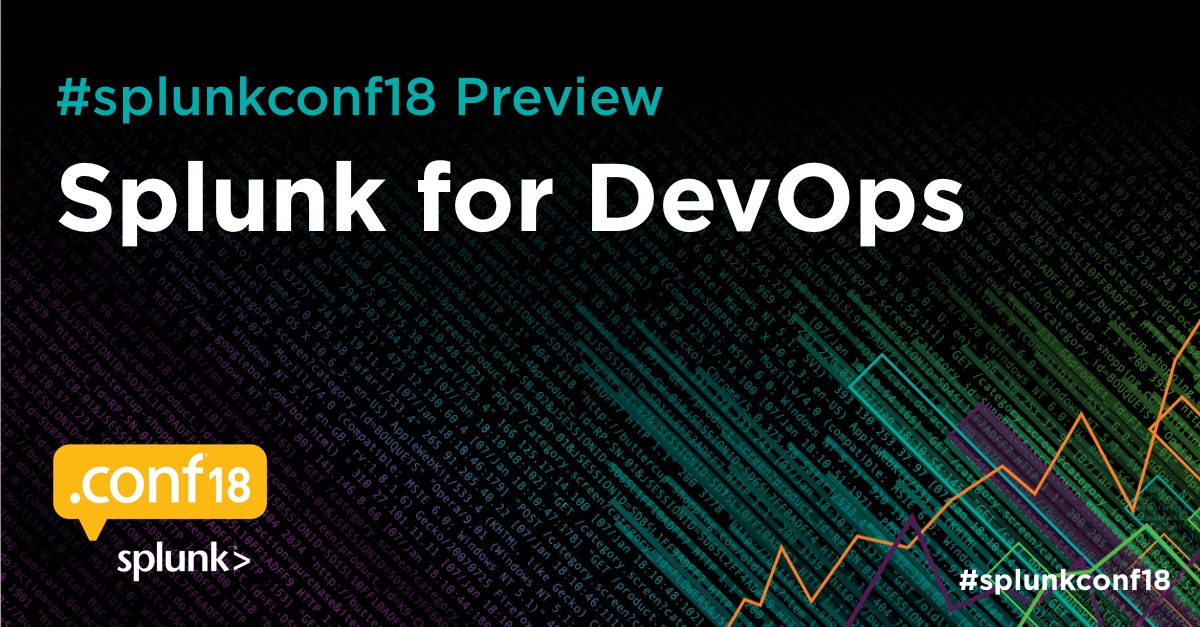 DevOps continues to be a hot topic and trend, and at .conf18 in Orlando, it's a big part of our IT Operations track. These sessions—presented by our customers, technology partners and Splunkers—highlight successes, use cases, tools and techniques you can use to get started today, or move further in your DevOps journey. Come to these sessions and learn how you can use Splunk for DevOps
Tuesday, October 2:
IT1695 - Domino's Delivery of a Faster Response Was No Standard Order
(3:30-4:15pm)
Hear from Michael Sheppard, manager for application security at Domino's, talk about how they transformed a complex, multi-ticket and time-consuming Security Engagement process into an automated workflow. Using deep knowledge of Splunk software, Atlassian tools, a little ingenuity, a lot of ITSM, a great Application Security team and DevOps best practices, Domino's Information Security Team now responds faster than ever.
IT1425 - 2018 State of DevOps Expert Panel
(4:45-5:30pm)
Join as Splunk host Hal Rottenberg guides a discussion about DevOps with a panel of experts who are committed to transforming how software is created. The panel includes:
Andi Mann, Chief Technology Advocate, Splunk

Cesar Barria, Director Architecture, Cox Automotive

Todd Vernon, VP, Product, Splunk

Deepak Giridharagopal, CTO, Puppet Inc.
IT1549 - Automate Your IT! Moving Faster with Puppet and Splunk
(4:45-5:30pm)
Hear from Splunker Domnick Eger and Puppet's Chris Barker how Puppet and Splunk are joining forces again to bring the next generation of integration to .conf18. They will focus on the expansion of use cases around Puppet Discovery, Puppet Task and the next iteration of Puppet Enterprise Management and how all three can be used together to help you get a better handle on your environment by maintaining compliance, automation, asset detection and bring it all together within the Splunk ecosystem.
IT1700 - Marcus by Goldman Sachs: Launching an Online Banking Startup With Splunk
(4:45-5:30pm)
For DevOps beginners, come hear from Maria Loginova of Goldman Sachs and Splunker Josef Kuepker about how Marcus—an online consumer lending and savings—was designed and built from the ground up, using latest technologies and following agile practices with Splunk software used to monitor application and infrastructure logs as it supports not only DevOps but also Development, QA, Production Support and Security teams.
Wednesday, October 3:
IT1340 - JIRA Powered by Splunk: Bringing Operational Transparency to Agile Teams
(11:30am-12:15pm)
In this session, Justin Brown and Arzu Gosney of Pacific Northwest National Laboratory discuss how they brought operational transparency to a division of 50+ staff to enable strong team communication by establishing common business processes for tracking, simplifying and prioritizing incidents, service requests, problem tickets and project tasks. As they started to create JIRA dashboards representing three different groups, getting them all on the same page soon hit the limitations of JIRA dashboard capabilities. Integrating our Splunk dashboards as if Splunk panels were native JIRA plugins kept our data accessible in one place.
IT1381 - Linking Together Dev, Ops and Biz Through Splunk
(4:30-5:15pm)
Hear from Takumi Fujiwara, Group Manager at Yokogawa Electric Corporation, how starting five years ago with DevOps was able to decrease development operation time from 24 hours to just five hours and drastically improved the speed in business operations. In this session, he will focus on the difficulties faced while incorporating DevOps, and how they were resolved through Splunk.
Thursday, October 4:
IT1169 - What Is Your DevOps Team Actually Doing?
(12:15-1:00pm)
Splunk partner cPrime's Brandon Cipes and Justin Evans propose that in order to check on the health of your DevOps processes, you need to be dialed in to your source code, artifact management, continuous integration, delivery and deployment, static code analysis, security analysis, monitoring health, infrastructure and test automation, just to name a few. If you don't have your finger on the pulse of your organization, you could already be in trouble. Come see how to aggregate your view of the DevOps world in practice.
IT1380 - Driving Software Quality and Delivery With Splunk, Using Its Capabilities to Bring Data Together and Make Sense of a Big-Application Landscape
(12:15-1:00pm)
Hear as ABN AMRO's Ingmar Vis and Erik Meffert share their journey how the bank moved to a DevOps approach, with the aim to provide a common set of supported, efficient development tooling. The challenge they faced in delivering this capability is the amount of tools, segregation of information, variety of interfaces, different capabilities and a lacking of convention. To face this challenge, they started to develop insights with Splunk to correlate the data from several tools, resulting in a holistic overview of the development process.
IT1502 - Splunking the DevOps Pipeline: A Buttercup Tale
(1:30-2:15pm)
Splunkers Matthew Modestino and Doug Erkkila know that the world of DevOps is full of different tools and processes and it's easy to get lost. They will map the journey of Splunk's Buttercup Games example app and how you can use the same map for your application development teams. They'll cover the entire pipeline from feature request through to build automation, and finally arriving at production support. This will include a few common integrations like Github, Jenkins, and Amazon Web Services (AWS) and demonstrate how to tie them all together to tell an epic tale!
With so many sessions across DevOps and other topics, the only problem is deciding which sessions to attend! But whichever you choose, you'll be able to enjoy the others after returning home as they will be recorded for playback later.
See you in Orlando!
Tom
---
Follow all the conversations coming out of #splunkconf18!
----------------------------------------------------
Thanks!
Tom Chavez