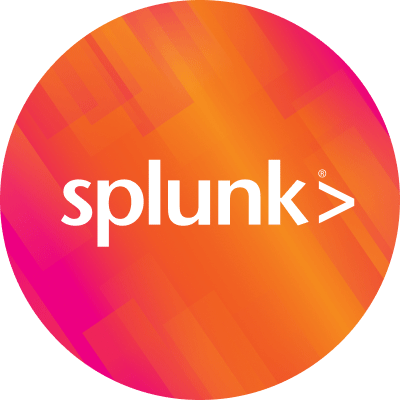 By Splunk September 23, 2015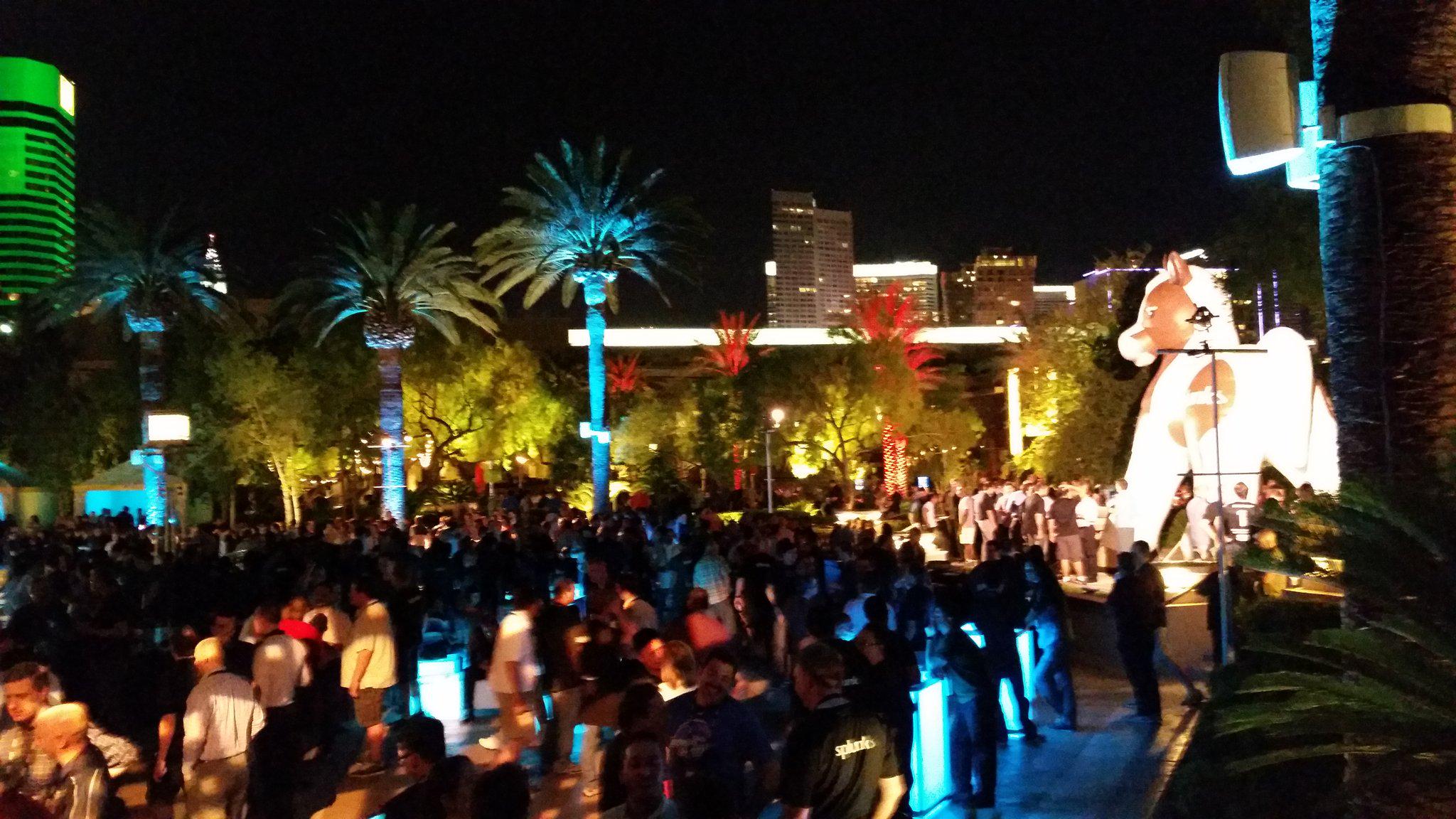 The Search party last night was a blast, but today it was back to business. And Day 2 of the global Splunk user group, .conf2015, was another excellent day.
I started with some good mates from the industry analyst community, talking Splunk IT Service Intelligence (ITSI) over breakfast. I gained intriguing insights into our customers and our market, and came away with all sorts of possible new use cases for ITSI.
But as Steve Jobs said, innovation sometimes it means saying 'no' to a thousand good ideas, so for now we are going to focus on fulfilling the enormous early demand from our customers for POCs. Still, we are always looking for new ideas from our customers and partners (and analysts too!), so if you have ideas for new use cases, please let me know.
After breakfast I attended the ITSI Customer Panel. What a privilege to have customers in our early adopter program explain some of the use cases they have found for ITSI, including:
Integrated monitoring – correlating multiple tools to monitor services, not servers
Proactive problem management – using ISTI's predictive analytics to avoid problems
Service desk/ticket-based alerting – including rate of ticketing into problem symptoms
Partner monitoring – tracking and alerting on API failure rates for partner services
Resource planning – using predictive analytics to plan disk space, new licenses, etc.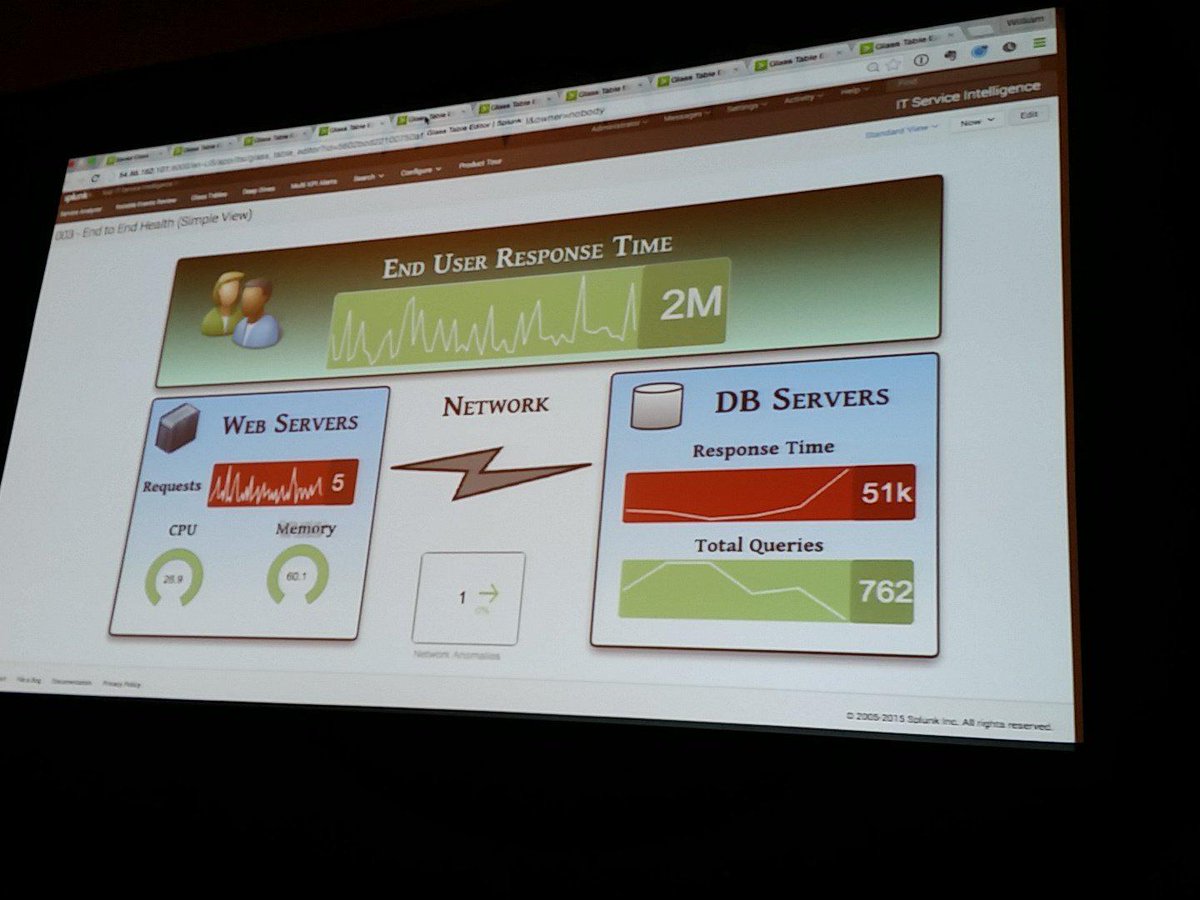 I also spent time in other customer presentations (it was super tough to choose from the over 200 on the agenda!); a couple of 'Splunk for DevOps' type sessions (I'll be looking at this topic in-depth over coming weeks and months); a fantastic preso on how to build dashboards using the ITSI 'Glass Tables' features; and in meetings with ITSI early adopters and other Splunk customers.
I loved learning what our customers are doing with Splunk today, and what they are looking for tomorrow, including:
A large European bank looking to expand from Splunk Enterprise and Splunk Security to ITSI, with their biggest challenge being how to share ownership of the Splunk platform
An Australian based gaming business using ITSI as a business dashboard, showing just 6 KPIs on a big screen so everyone can see their core business status
A US online educational institution using ITSI to connect multiple teams with common metrics, dashboards, and language (sounds DevOps-ish!)
An Australian software consultancy using Splunk in their DevOps toolchain, connecting and measuring activity across Chef, Jira, Octopus Deploy, and Amazon Web Services
A European telco using ITSI to manage its identity and SSO environment, to improve user experience and rapidly find and fix login issues
Of course there were some more new announcements today too, some very cool new enhancements to our Mobile, Cloud, and Big Data products:
Splunk Analytics for Hadoop with Hunk 6.3 – to drive down TCO by using commodity storage in Hadoop, and search, correlate, and analyze both real-time and historical data using the same Splunk UI.
Splunk Light in the Cloud – our lightweight solution is now available as a cloud service, bringing the power of Splunk to small IT environments while eliminating time and expense
Splunk MINT in the Cloud – in addition to running on top of Splunk Enterprise, Splunk MINT now runs on Splunk Cloud, for enhanced Operational Intelligence with mobile data for developers, operations, and product management.
There is no party tonight, but it is Vegas, so I am sure I can find something to do! 😉 If you have any suggestions you can always reach out to me on Twitter. Make sure to stay tuned tomorrow for more from .conf 15. Although it is only a half day there are still a lot of great customer sessions going on.
And while you're at it, block out your calendar for this time next year. All the tweets and blogs in the world cannot do this conference justice. You really should be here.
Thanks!
Andi
----------------------------------------------------
Thanks!
Andi Mann