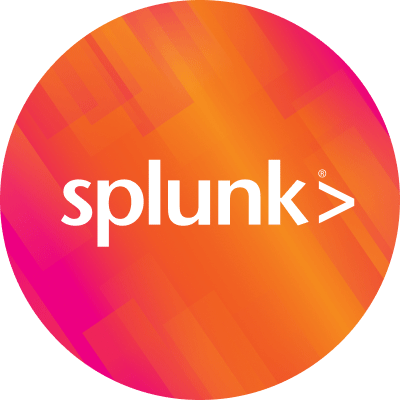 By Splunk September 21, 2017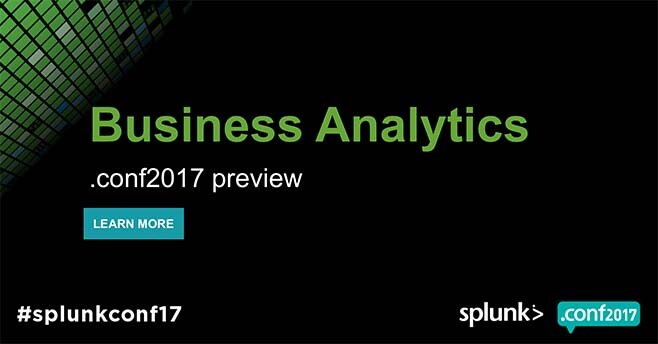 If Beethoven were to be alive, how would he top Symphony No 5? Or how would Dali top his masterpiece, The Persistence of Memory? If you prefer a sports analogy, how does Cristiano Ronaldo top his dream 2016 season with Real Madrid?
With a record number of attendees, customer sessions, coverage, etc., .conf2016 was our best yet. How do we top that as an organization? Our constant pursuit of excellence and improvement will help propel .conf2017 to be the best yet (until .conf2018 rolls around, of course...you get the idea).
As with past years of .conf, it's my pleasure to preview the Business Analytics track at .conf2017; but before I do that, here are some observations I've made after having been involved with this track for almost four years now!
While in the past, sessions were driven primarily by Splunk IT champions, it will be exciting to see non-IT folks talking about their journey with Splunk this year. This is clearly indicative of the value Splunk is delivering across the organization beyond our traditional strongholds in IT and Security.
Partners have been the key to Splunk's overall growth strategy. In both IT and Security domains, Splunk has been fortunate to partner with some of the leading innovators; it's heartwarming to see partners building business analytics-driven solutions built on top of Splunk.
As organizations mature with their use of Splunk, they get greater leverage and value from the data already indexed in Splunk when they expand the use of Splunk beyond IT and Security use cases.
Advanced analytics use cases leveraging the Splunk Machine Learning Toolkit applied in the context of customer experience are seeing a big uptick.
Attending these sessions will give you the ability to learn from your peers on how they extended Splunk and give you ideas of how you can do the same across different use cases and users within your organization.
Without further ado, here is a preview of what to expect from the Business Analytics track at .conf2017:
Tuesday September 26
11:00 AM-11:45 AM - BMW Group
The Next Level of Quality Assurance at BMW With the Splunk Machine Learning Toolkit
(Speakers: Markus Boenisch, Georg Schröder)
If you're in manufacturing and looking to help plant managers optimize plant logistics, attend this session to learn more.
12:05 PM-12:50 PM - Charles Schwab
Analytics: Conquering Perception With Data – A Story of Increased Customer Satisfaction
(Speakers: Hagop Hagopian, Kirk Hanson)
Attend this session to learn how Splunk can be used to improve customer experience.
4:35 PM-5:20 PM - University of Michigan
Keeping Your Medical Center CIO Engaged: Using Splunk to Increase Real-Time IT Operation Transparency, and Creating Insights Into Clinical/Patient Data
(Speakers: Kun Deng, Kalpesh Unadkat)
A must-attend session if you're in healthcare to learn about new and unique healthcare use cases with Splunk.
Wednesday September 27
12:05 PM-12:50 PM - Ferguson Enterprises
Splunk and Machine Learning for Sales Efficiency
(Speakers: Chandra Vaughan, Michael Cormier)
Learn how you can improve customer experience and reduce churn with Splunk and MLTK.
1:10 PM-1:55 PM - OTTO GmbH & Co. KG
Virtual Reality Process Visualization at OTTO, aka -Geheimprojekt URSULA
(Speaker: Andre Pietsch)
This is great session to learn about new and unique ways to visualize complex business processes with Splunk using Virtual Reality!
3:30 PM-4:15 PM - Recursion Pharmaceuticals
Harnessing Robotic Microscopes, Artificial Intelligence and Deep Learning to Increase the Speed of Drug Discovery
(Speakers: August Allen, Ben Miller)
This is a fascinating session to learn about the drug discovery process and how Splunk is being leveraged to improve the efficiencies of the process.
4:35 PM-5:20 PM - LATAM AIRLINES GROUP
Improve Customer Satisfaction by Understanding User Feedback with Splunk Machine Learning Toolkit (MLT) and Splunk DB Connect
(Speaker: Sebastian Fernandez)
Attend this session to learn how to leverage customer survey data to improve customer satisfaction with Splunk and MLTK.
Thursday September 28
10:30 AM-11:15 AM - University of Nevada - Las Vegas
Continuing Collaboration Between Operations and Research – The Impact of Student Achievement Predictions on Operational Predictions
(Speakers: Cyndi Backstrom, Matthew Bernacki)
This is an amazing session to learn how UNLV leveraged Splunk and MLTK to increase student achievement.
11:35 AM-12:20 PM - Arcogent
Splunk and Adobe Omniture – An Absolute Must for True Multi-Channel, Real-Time Marketing Intelligence
(Speakers: Hari Rajaram, Sylvain Watier)
Want to take your Adobe Omniture instance to the next level? Attend this session to learn how.
1:20 PM-2:05 PM: Accenture
Illuminating Value – Real-Time Point-of-Sale (POS) Analytics
(Speakers: Mike Hineline, Tommy Lam , Frank Savino)
This is a not-to-miss session if you are in retail; learn how Accenture has built a solution with Splunk at its core to address key issues in retail.
Follow all the conversations coming out of #splunkconf17!
----------------------------------------------------
Thanks!
Manish Jiandani