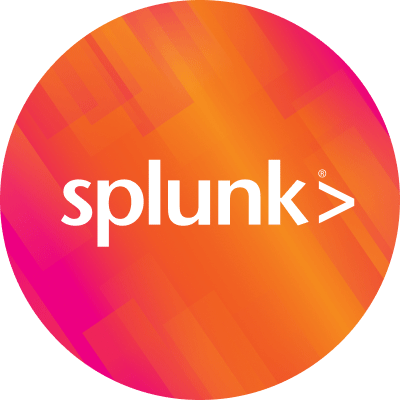 By Splunk October 01, 2018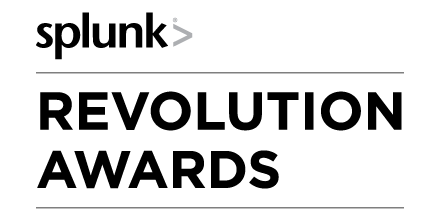 Tonight we announced our Splunk Revolution Award Winners at the Welcome Soirée at the source=*Pavilion, the official kickoff to Splunk's week-long user conference .conf18 in Orlando, Florida!
The Splunk Revolution Awards celebrate the innovative and inspiring ways our customers use Splunk products. Nominations are made by peers in the industry to recognize amazing accomplishments of Splunk users, partners and teams from all over the world.
This year, Splunk President and CEO Doug Merritt presented the eighth annual Revolution Awards and welcomed the SplunkTrust 2019 cohort.

Each award winner received a custom Revolution Awards trophy, a $200 gift certificate to the Splunk Store, and VIP attention at .conf18.

And now, to share the winners.
NINJA AWARD 2018 WINNER:
Becky Burwell, Oath
Becky created the Splunk user community at Yahoo!, now Oath Inc., which includes brown bag lunches and free training for all employees. She has also helped drive Splunk adoption at Oath.
DEVELOPERS AWARD 2018 WINNER:
Damien Dallimore, BaboonBones
Damien has made a great impact within the Splunk developer community, with more than 65,000 downloads for his 20+ apps he created.
ENTERPRISE AWARD 2018 WINNER:
Mauricio Velazco, The Blackstone Group
Mauricio led his team to transform their SOC with Splunk and Phantom. As a member of the Phantom Technical Advisors Committee, he provided valuable input on the platform.
INNOVATION AWARD 2018 WINNER:
Matt Coose, Qmulos
Matt is an innovative leader who built a new integrated risk management solution on top of Splunk that helps customers understand that compliance when done on big data is vital to real security.
FUTURIST AWARD 2018 WINNERS:
Dinesh Heera, Splunk Engineer
Dinesh was an early adopter, successfully completing the first POC for the Splunk KAFKA integration and led is organization to discover immediate new value-add, less overhead and higher availability, in comparison to conventional methods.

Oliver Hoppe, Vodafone Group Services Ltd
As a freelancing analytics architect working for Vodafone, he created a successful Splunk Center of Excellence and brought in Splunk machine learning and ITSI to help identify and predict issues and keep systems performing.
COMMANDER AWARD 2018 WINNER:
Jim Nichols, Imprivata
When not managing Knowledge Objects or the Splunk Cloud, Jim is the go-to-guy at Imprivata, helping his organization with trainings, transforming the DevOps culture, and with Splunk tips on searches, dashboards and alerts.
ECOSYSTEM AWARD 2018 WINNER:
Michael Bentley, RTP Technology Corporation
As a Splunk reseller, Michael is a strong business enabler and Splunk enthusiast for customers, as he develops custom integrations and software development lifecycle best practices to support unique, large enterprise security concerns.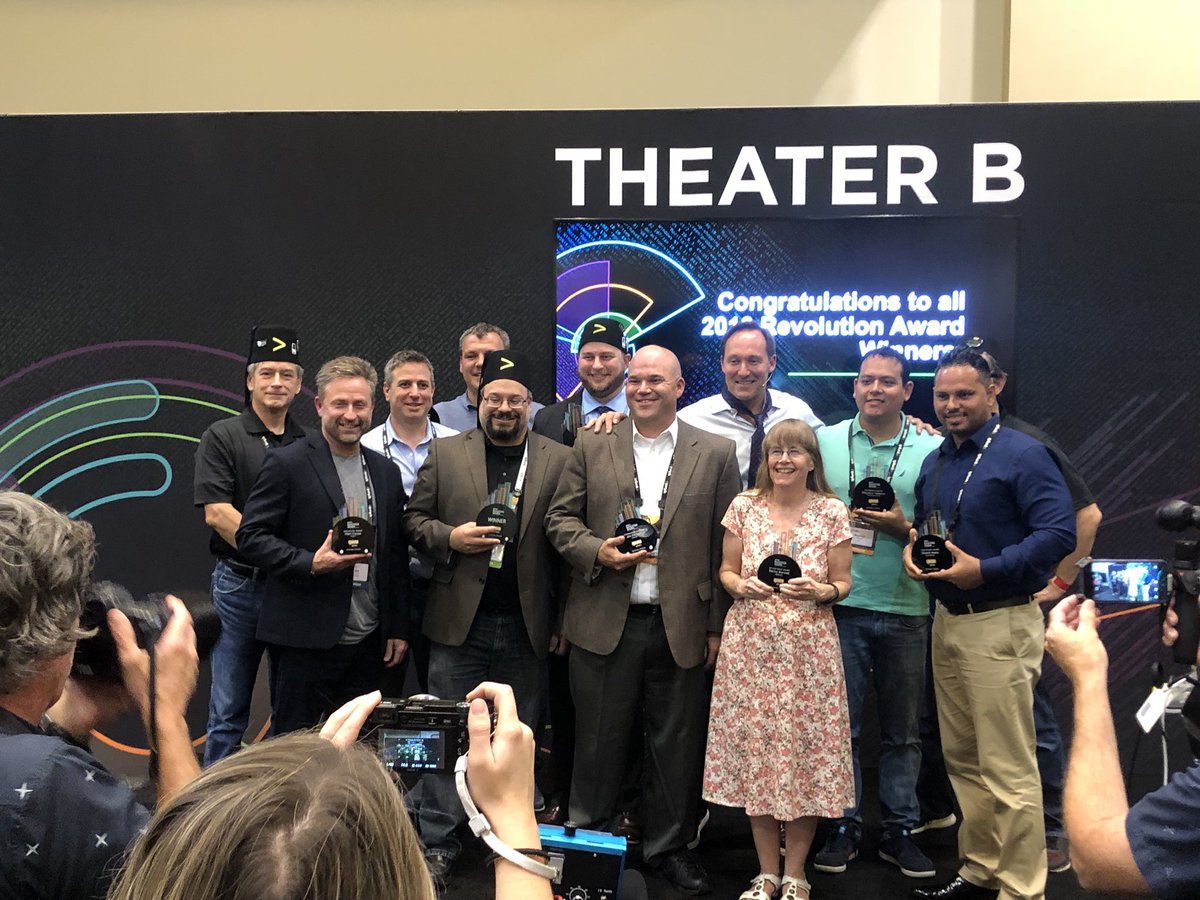 Big congratulations to all of the 2018 Splunk Revolution Award winners! We are so inspired by the work you've done and continue to do.
The Splunk Revolution Awards will open for nominations again in summer of 2019 via the Splunk Blogs and splunk.com! Do you have a great Splunk story that you want to share? Please send us your Splunk stories anytime via: tellusyourstory@splunk.com
Amy Perry
Customer Marketing Manager
Splunk Inc.
---
Follow all the conversations coming out of #splunkconf18!
----------------------------------------------------
Thanks!
Amy Perry