E-BOOK
50 Ways Telcos Drive Business Value With Splunk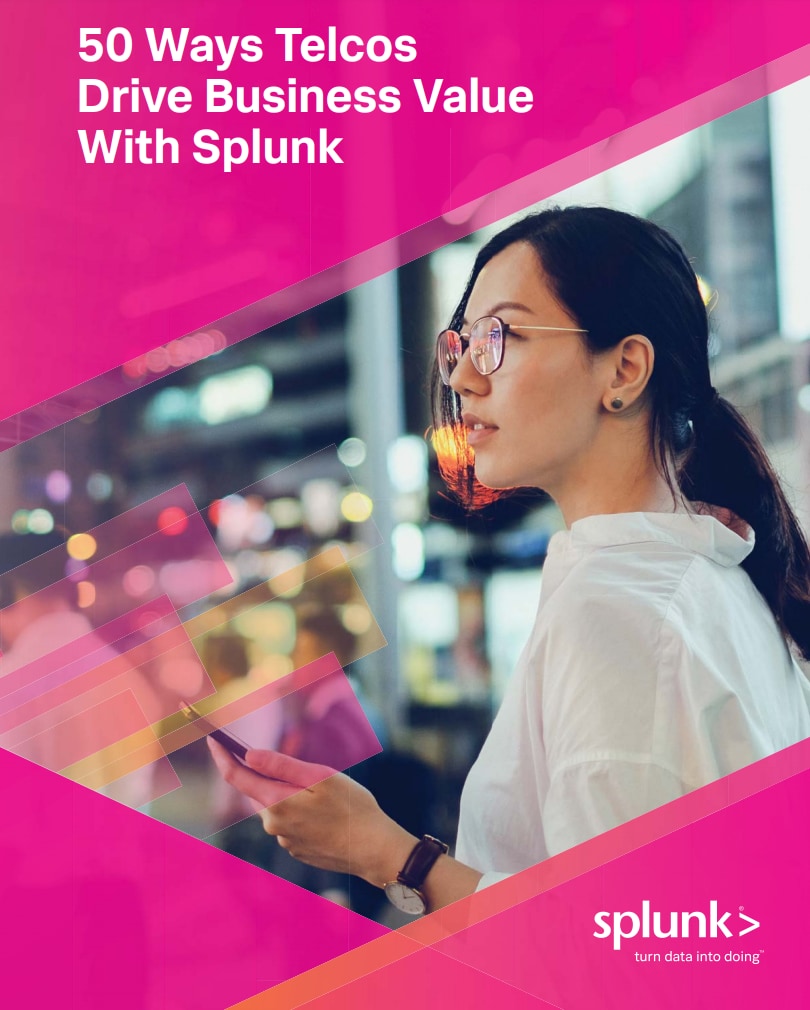 Now more than ever, telecom companies are facing massive disruption. As the focus shifts to the adoption of new, cutting-edge technologies in areas like 5G, IoT and SDN/NFV, data-driven insights become especially key to a communication service provider's business.
Discover just how telecom companies are using Splunk to drive change and achieve success by downloading your complimentary copy of 50 Ways Telcos Drive Business Value With Splunk. You'll learn how to:
Deliver insights on fault, configuration, accounting, performance and security across the telco stack, from the network element layer up to the business management layer.
Remove barriers by applying data to every question and decision across the enterprise.
Break down silos and make data accessible, usable and valuable to everyone.