By Christopher Gales September 17, 2015
Here in the Splunk documentation team, our ties to the Splunk community motivate and energize us. You keep us honest and accurate, and your ongoing feedback helps make Splunk documentation great. We couldn't do it without you, and more important, we wouldn't want to!
A year ago, I came to .conf with some preliminary mockups of a redesigned docs.splunk.com. I talked with dozens of you, gathered your feedback, and we refined our plans so we could deliver as much of what you asked for as was humanly possible.
I am very pleased to announce that the new docs.splunk.com launches today. It incorporates both a new visual design and improved navigation. Let's take a look.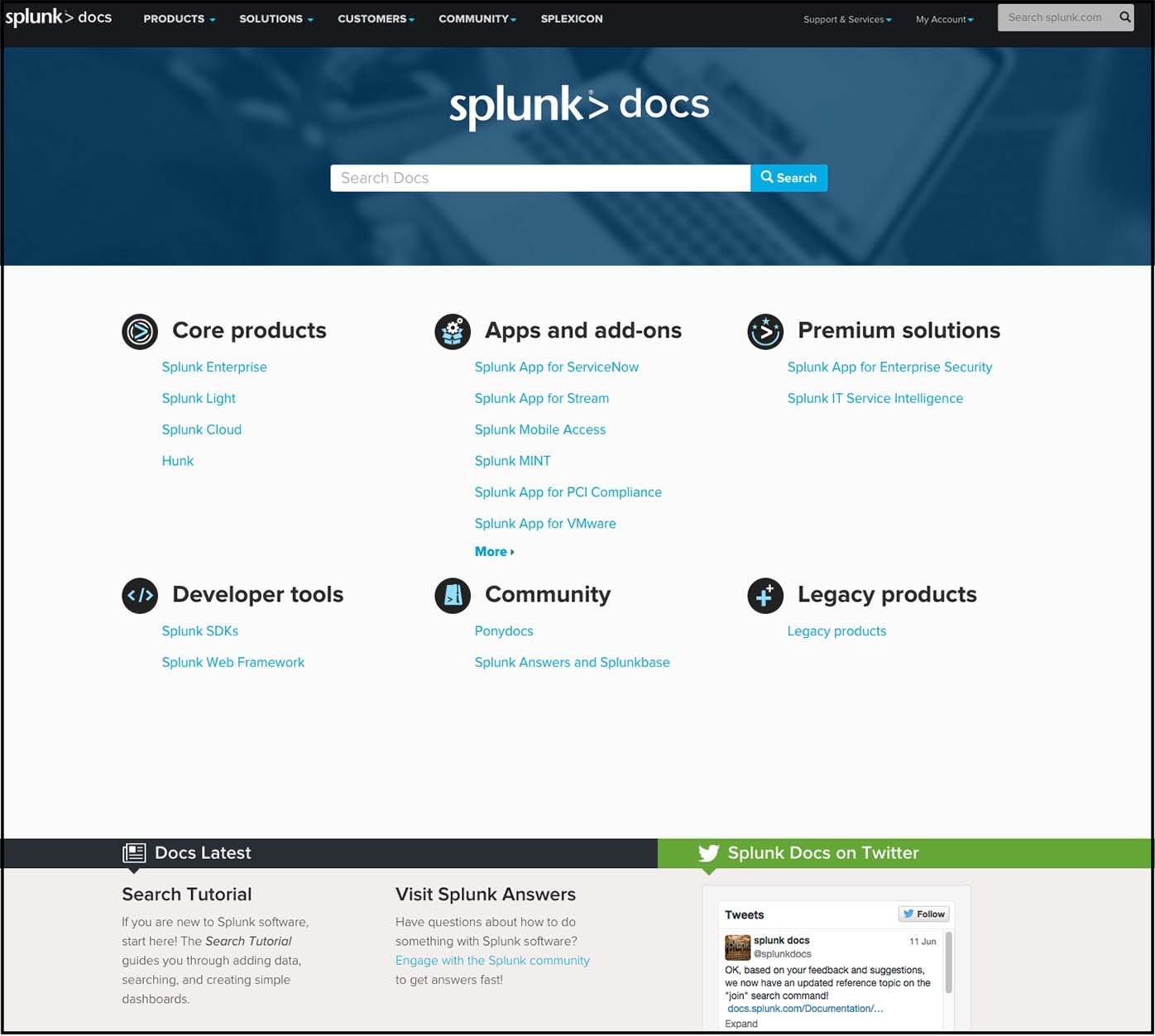 Overall, the look and feel of the docs site now follows the design of splunk.com, including a responsive layout for tablet and mobile browsers. We optimized the docs site design to support readability of more complex technical content. We carefully chose fonts, colors, and spacing to ensure that you can find and digest the information you need in order to use Splunk software.
For those of you browsing from the top level, the docs.splunk.com landing page now features:
A more prominent search bar.
Products grouped by category.
An incorporated @splunkdocs Twitter feed.
Most of you spend your time on the docs site reading specific topics. The redesigned topic page has numerous usability improvements:
You can show and hide the table of contents on the left side to adjust your reading area.
The topic table of contents now floats on the right side and highlights your location within the topic.
Code samples and notes are highlighted for better visibility.
Tables have contrasting row colors.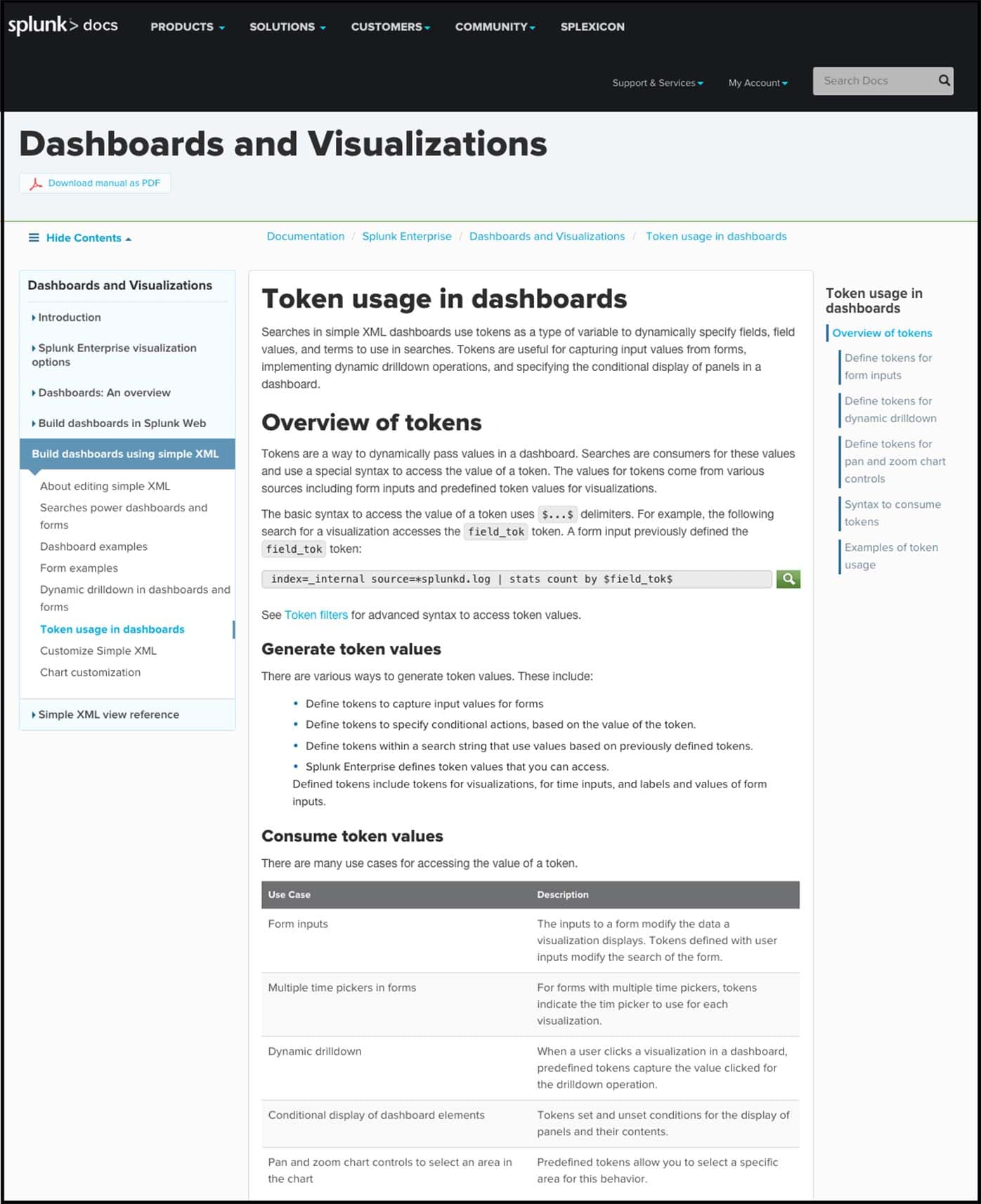 At the product level, the page also features categorized manuals for products that have complex documentation sets (like Splunk Enterprise) to create a more meaningful browsing experience.
We hope you like these changes. We have more improvements to roll out in the near future. Keep your eyes on the site, and in the coming weeks you will see:
A Previously Viewed topic list that shows your recent browsing history within the docs.
A Related Answers sidebar on the topic page, populated with search results from Splunk Answers.
A Popular Topics box on the manuals page for each product, to highlight our most-viewed content.
The ability to make a PDF of a single topic, in addition to the whole manual.
Enhancements to the search results pages.
We hope you like the updated site. You are seeing some great design and development work from Vincent de Witt Huberts and Ignacio Palladino on our web design team, and from Russ Uman, web developer extraordinare. You spoke, we listened, and they made it happen.
As always, we welcome your input. Please use the feedback form at the bottom of any topic to send us your comments, corrections, suggestions, and requests.
Splunk on!