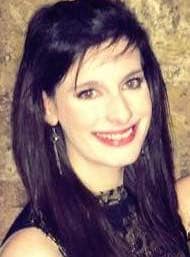 By Helen O'Keeffe May 17, 2019
In this edition of our Splunker Stories, we are highlighting Ruth Lee, Engineering Manager for the Site Reliability Team in the UK! In addition to her day job, Ruth sits on the EMEA Diversity and Inclusion committee. She is a regular at technical meetups and industry events, and frequently represents Splunk at UK Universities (providing career advice to students, and educating the next generation of Splunk users on the latest technology!) Hear more about Ruth and her role, in her own words...
Hi, I'm Ruth and I've been with Splunk for almost two years now, but when I'm not at work you'll find me powerlifting at the gym, working my way through eater.com's restaurant recommendations, or embroiled in a Twitter debate about the US National Women's Soccer League. I'm the Engineering Manager for the Site Reliability Team in the UK, I originally started as one of two SREs on the team but we've since grown in size and I moved to become team manager, I still manage to get my hands dirty in the tech side though!
One of the reasons I enjoy my role so much is that every day is different. I try to divide my time pretty equally between the people management and technical aspects of my job. On any given day I might be either debugging a Linux kernel issue, chatting through different architectural approaches to problems, or helping one of my team map their goals for the next quarter. I also do a fair bit of work with our 'Women in Tech' group as well as being the EMEA liaison for our LGBT+ employee resource group.
I didn't plan for a career in engineering, my degree is actually in Jewish and Islamic Civilisations which was basically a mix of history, sociology and theology. Computers had always been a bit of a hobby but I'd never considered it as a career. When I graduated it was mid recession and a lot of the grants for postgraduate study had dried up. I ended up using my interest in computers to find work, with the idea of saving up a bit and going back to school, yet here I am almost a decade later! I think engineering and academia are much closer to each other than you'd assume, both are fields in which you're required to constantly learn and research so it's not as big a switch as you might assume.
I joined Splunk after a recruiter contacted me about the role, and while it was a big jump in terms of scope and technology I couldn't turn down the opportunity. Luckily it worked out pretty well, I came in as a junior and moved quickly to senior engineer before my current manager role. My career development here has been pretty hypercharged, the company is growing fast and there's so much scope to take on new responsibilities that you really have no choice but to grow at the same pace.
The best part about being a woman in the tech industry is the lack of queues for the bathroom at conferences. But seriously, it's been gratifying to see how the industry has shifted from even 10 years ago. I'm fortunate that Splunk is engaged in diversity efforts and last year sent me to Grace Hopper, the largest conference for women in tech. It was awesome to see so many young women excited about entering the industry, and also pretty intimidating to speak to such a wide range of smart young people! I look forward to a point where we don't even have to ask what it's like to be a woman in tech because it's so normalised. My advice is to find a good support network and reach out to other women in similar roles. It doesn't have to be in your direct office, look across the company or via social media - there's a great supportive community out there and you should make use of it.
For those looking for technical roles - I have many strong opinions on how our industry carries out technical interviews so I won't give advice on the current industry standard. I can however share that there's two things I look for when interviewing a candidate; firstly, a passion for some area of technology, and secondly a willingness to be open about what they don't know and excited about the opportunity to learn it. A good talking point is if you can bring a rough outline of a project you've completed either in a previous role or as a passion.Talking through how you approached a project or problem tells me much more than a whiteboard code test ever could.
Want to work with Ruth? She is hiring! You can apply for the Site Reliability Engineering role here. For details of our other EMEA roles, check out Splunk EMEA Jobs or visit Splunk Careers.
Thanks for reading!
Helen