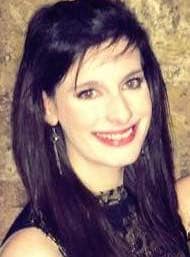 By Helen O'Keeffe June 10, 2020
Welcome to our "Meet the Splunktern" blog series. In this installment, I caught up with Sales intern Saidy Bah to hear about her experience as a Splunktern so far.
Hi Saidy! Tell us a bit about yourself!
I am a third year student at Loughborough University, studying Criminology and Social Policy. My hobbies include fitness and baking (very contradictory!). My ultimate goal in life is to be successfully happy in what I do and strive each day to achieve that.
What motivated you to apply for an internship at Splunk?
Funnily enough, I had never heard of Splunk before applying for my internship. That alone had me intrigued. After coming across Splunk on my university portal I did my research on the company and learned about how successful the organisation is. To me, that showed that there were many learning opportunities - I wanted to expand my knowledge in technology, as it plays such an important part in society. I also found that Splunk had a real heart for diversity and inclusion in its culture, caring for not only its customers, but for its employees too. At this point it was clear to me that Splunk was doing everything right, so I knew I had to be a part of it!
What kind of experience have you gained from your internship?
Where do I even begin? My experience at Splunk has been so varied that I truly believe I am coming out of this internship a different person; more well-rounded, confident and driven. I've been trusted and involved in very intricate and analytical projects that include presentations at the end, allowing myself to really self-reflect on each skill that I've been able to develop. I've been able to learn about different aspects of the business (such as engineering) that I initially would have thought were out of my remit, and have been able to capitalise on these new skills/knowledges and apply it to my work at Splunk.
What has been your favourite moment at Splunk so far?
My favourite moment at Splunk would probably be attending SplunkLive!. Although there are many social events each month at Splunk, the atmosphere at SplunkLive! was like no other. Watching everyone come together after having worked so hard on the event for months was heart-warming. I could really feel the company's passion for what they do alongside the excitement and interest that customers had in what Splunk does. I was, and still am, so proud to have been able to have been part of such an amazing moment - and of the company as a whole.
What is the coolest project you're working on?
Right now, it would have to be Account Mapping. It allows me to really get an intimate understanding of different customers and potential customers of Splunk which has helped to better my understanding of what Splunk can do for different organisations. It's also allowed me to be involved in taking charge of the different potential sales approaches.
All that work must make you hungry! What's your favourite snack in the kitchen?
There's something about the white chocolate Kinder Bueno's that just reels me in every time!
Your working environment has obviously changed somewhat in the last couple of months….can you share a story of your work from home set up and how you have been collaborating remotely with your teams and colleagues?
My working from home set up has become really efficient and productive! I've got all the tools and accessories I need for my work day, which has helped to separate my downtime from work time effectively. I've been able to stay in touch with the rest of my team through frequent video calls - every Friday, I have a "Friday Night Dinner" virtual call with my fellow colleagues and it distracts us from everything going on! I'm grateful to have such resources.
Thank you Saidy for taking the time to share your experience!
---
Our internship program (the "Splunktern Program") is a 3 month, 6 month or 12 month program where interns get real-world, hands-on experience working with teams on exciting projects. We live by a "work hard, play hard" mentality so not only are Splunkterns challenged with working on awesome projects, Splunkterns also participate in really fun social events and endless networking opportunities!
To learn more about a day in the life of a Splunktern and to hear about some of the cool projects that our interns have worked on in the past, please check-out our University Blog series.
Thanks for reading!