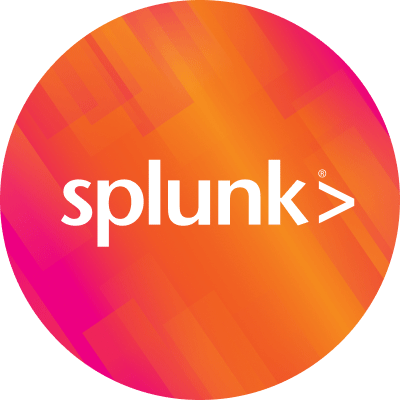 By Splunk August 12, 2019
It's no wonder Chloe Fleissig was recently recognized as being a Splunker who most represents our corporate value of "Open." From transitioning into a different industry to managing cross-functional projects, she embodies what it means to be open-minded and providing a collaborative environment. Keep reading to learn more!
Tell us a little about yourself.
I'm Chloe Fleissig, Senior Web Marketing Manager based in our San Francisco office. I've been working at Splunk for two years now.
What is your current role at Splunk? What does a typical day look like for you?
I'm a Senior Web Marketing Manager, which means I work with lots of cross-functional partners to build an amazing experience on the Splunk website. A typical day can range from simple adjustments to webpages to managing the execution of integration projects.
Why did you decide to join Splunk?
I decided to join Splunk as a departure from the fashion/retail industry I was in prior. After moving to San Francisco and finding a web merchandising role, I knew I loved working within the web space. Eventually, I was eager for a transition and came across Splunk.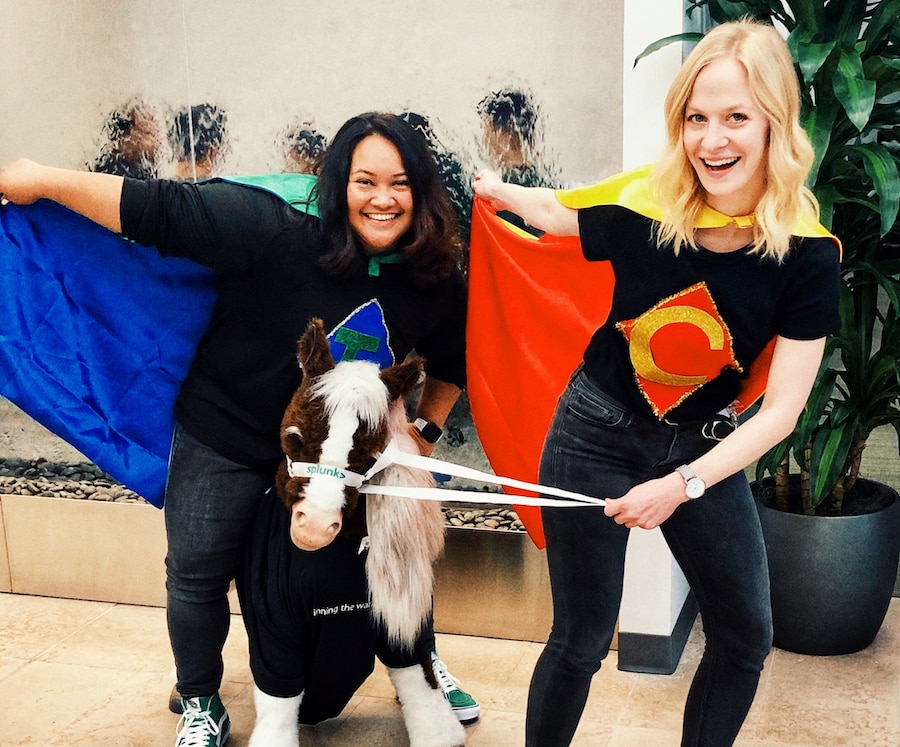 What project are you most proud of since you started working at Splunk?
Funny enough, one of my proudest "projects" was co-hosting our annual MKO (Marketing Kickoff) this past January. As a naturally shy person, it was a challenge to get in front of a 200+ audience (in a cape nonetheless!), but it was rewarding to share with the entire marketing org. Otherwise, working on the .conf site each year to help bring the event to life is awesome.
What are your hobbies? Or what can we find you doing outside of work?
Outside of work, you can catch me eating my heart out around the city. I love being outside, be it running, hiking or hanging out.
Get to know more about Chloe from her team's words below!
"Chloe is a force of nature. Her dedication and passion for getting things done on time and well is exemplary. The Trek sponsor page and newsletter would never have happened if it were not for her tenacity and organization."
"She has an incredibly difficult and important job working cross-functionally with all the marketing teams – and she handles it with grace, enthusiasm and a genuine passion for what she does. I know if Chloe is on a project it will be managed on time, she'll communicate milestones and responsibilities clearly and the results will not be disappointing. Also, her performance at MKO was nothing short of amazing!"
Being open-minded is a critical element of our culture. At Splunk, we are committed to an open, diverse, and inclusive culture that empowers employees to be the best versions of themselves. If you'd like to join us, check out Splunk Marketing Jobs or visit Splunk Careers to learn more about bringing your open-mindedness to Splunk.
----------------------------------------------------
Thanks!
Tracy Edkins