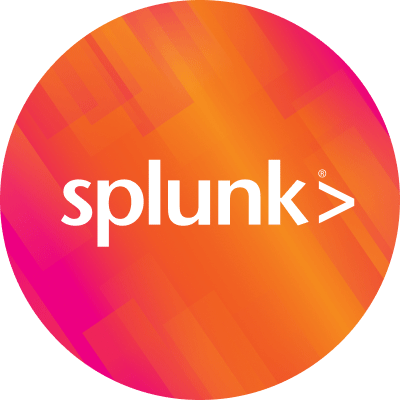 By Splunk January 15, 2019
Brandon Taylor began his journey at Splunk in IT Service Desk and is now a part of the Sales Engineering team. We sat down with Brandon to learn more about what inspired him to switch careers and how Splunk helped propel this change.
Q: Tell us about yourself. What is your name, what office do you work out of, and how long have you been at Splunk?
A: My name is Brandon Taylor. I work out of the Plano, Texas office. I started at Splunk as a contractor in December of 2009 and I became a full-time employee in May of 2010.
Q: What is your current role at Splunk? What does a typical day look like for you?
A: I'm now a Senior Sales Engineer for the commercial team. I support the America and Canada region, so I talk to 3 or 4 customers a day and demo Splunk. My job as a sales engineer (SE) is to show potential customers the value of the Splunk platform, whether it be via demo or via some type of proof of concept.
Q: Why did you decide to join Splunk?
A: I went to the University of Nevada, Las Vegas and moved back to San Francisco in 2009, which is where I'm from. I was actually going to move back to Vegas to take an old job back but I landed at Splunk for a contract job. I didn't move back to Vegas because there was just something really unique about Splunk, and 6 months later I got hired as a full-time employee.
Q: You joined Splunk as a service desk analyst in IT and now you're a sales engineer. What inspired you to make a career change?
A: I was still enjoying what I was doing in IT—we were growing rapidly and we were busy, but I wanted to try something new and also contribute to Splunk in a different way. The way you contribute in IT is to help fellow Splunkers operate efficiently from an IT perspective, and now, I contribute by helping sell the platform.
Q: How did Splunk support the change?
A: When I knew I wanted to do something different, I was asking colleagues at Splunk what they did and how they liked their role. I bumped into Robert Christian who had just moved into the Sales Engineering team. I didn't know what an SE was back then so I wanted to inquire about the role and he told me he thought an SE role would be a good fit for me. His boss at the time, Todd Gow, then reached out and said "Hey, I heard you were interested in becoming an SE." He took me to lunch, answered all my questions and reassured me as I voiced my concerns about not knowing much about the role.
Other people in the company pushed me in the right direction too. Vi Ly, who is now the President's Chief of Staff, had caught wind that I wanted to make a move. She actually sat with me and told me that I'd be able to do it, and having her believe in me was the real kick I needed. I was scared to make the move, but having so many people at Splunk support me really helped me to make that change.
Q: What are your hobbies? Or what can we find you doing outside of work?
A: Travel. When I'm not traveling, I try to stay as active as I can. I like to do Pilates and I like to stay outside and keep busy.
Q: What advice would you give to people to prepare for a Sales Engineering interview?
A: When I learned about what Sales Engineers did, I thought you had to be someone really technical. While you do have to be somewhat technical, your soft skills are just as important—if not more important—than your technical skills. My advice would be to focus on your soft skills. Knowing how to communicate with people and how to pivot on the fly would really help you excel as an SE.
---
At Splunk, we support internal mobility and are committed to supporting individual career growth. Want to join our Sales Engineering team or learn more about careers at Splunk? Check out Sales Jobs at Splunk and visit our Splunk Careers page!
----------------------------------------------------
Thanks!
Tracy Edkins