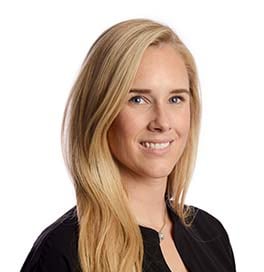 By Katia Ratkovich November 26, 2019
This summer, the Splunk for Good and the Splunk University Recruiting teams hosted their third annual Splunktern classes, educating interns on our product and applying Splunk to open data sources. Participating Splunkterns formed teams, identified social issues, and then used Splunk to promote change for social good. Final projects were presented to a panel of executives and the winning team was awarded a $1,000 charitable donation for their project's cause.
In this series, we'll hear how Splunkterns selected their project topics and how this impacted their intern experience at Splunk. Check out the first post "Analyzing 'Water Rescue' operations in Boulder flash flood plains," by Keval Shah (Software Engineer Intern), Priyanka Sundaram (Web Development Intern), and Shrestha Pankaj (Software Engineer Intern).
We love Boulder. Being the first intern team from Boulder, we wanted to target one of the most significant natural calamities that affected the community entirely. Boulder has been a major flash-flood zone and had a major devastating event in every other decade. So we took this opportunity to show the impact of the floods in Boulder and also it aligned perfectly with the Splunk for Good purpose. The recent 2013 flood AKA the '100-year flood' resulted in 4 deaths and 11,000 evacuations with damages over $140 million.
The fire department has always been the first responders in case of water-rescue operations pertaining to floods. There were strategic and management changes to this department after the 2013 floods, aimed to reduce the response time in case of flooded channels. We wanted to analyze this topic further through the visualization of floodplain, incident locations and the new fire station locations. This project also focuses on statistically analyzing the response times across multiple fire stations in Boulder.
Water rescue incidents reported at the Fire Department
Inference: Comparatively high incidents reported to the fire department especially during the month of May - July.
Mapping incident hotspots, fire-stations and floodplains across Boulder
We used Splunk and a Splunk App called 'Maps+' to visualize a multi-layered map of geospatial data. This multi-layered map had the data of the Boulder floodplains, recent water rescue call locations and locations of the fire stations. The floodplains were categorized into different zones but our main focus for this project was the High Hazard Flood Zone.
Observations:
The fire-stations are located in the proximity of the floodplains, yet are out of the area of impact.

One fire-station is better located to attend calls in difficult terrain, while the other one is more focussed on densely populated flat-terrains.
Based on these observations, we tried to plot the response times for the water rescue operations and we ended up with the following statistics. We found that the maximum response time for a call was 45 minutes. But, these statistics can be significantly improved by having monitoring panels similar to these in the fire department.
Response time statistics with trends over time
Overall, it was a great learning experience getting to use the Splunk app and the opportunity to use it for a social cause. We also got to visualize the statement "big data can make a big difference" through this project.
---
Want to learn more about the Splunk Internship Program? Visit our Splunk University Recruiting Facebook Page and LinkedIn, or check out open Splunktern opportunities.