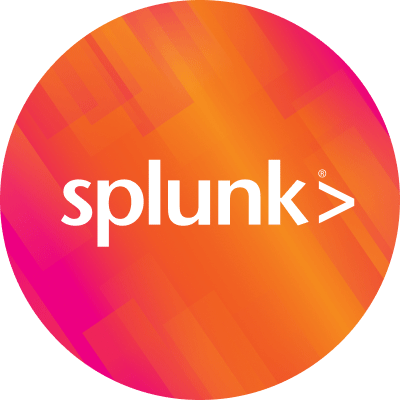 By Splunk March 11, 2019
Seattle-based Splunk Software Engineer, Shakeel Mohamed, shares his experience with SRND as a participant, volunteer, mentor, and hackathon judge.
Since 2009, SRND—a non-profit headquartered in Seattle with programs in 50 cities across the US and Canada—has developed and grown worldwide initiatives to motivate students to pursue Computer Science. Its largest program, CodeDay, has reached more than 35,000 students. SRND's Exectuive Director, Tyler Menezes, is also listed on Forbes 30 Under 30 Education 2019.
"CodeDay, a 24-hour programming event hosted seasonally in 50 cities, has partnered with Splunk to train thousands of high school students in cybersecurity 2018 events. Training takes the form of 'CodeCup,' a two-hour session where students from each city compete to hack into simulated computers, as well as detect other hackers using real-world tools, such as Splunk's threat detection platform." - srnd.org.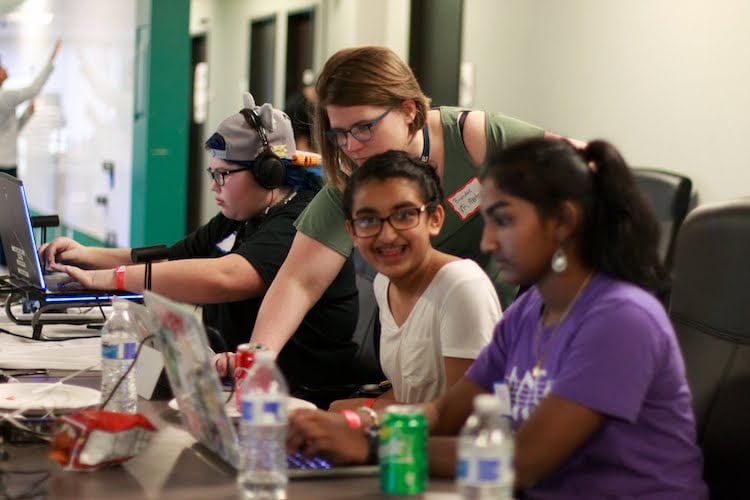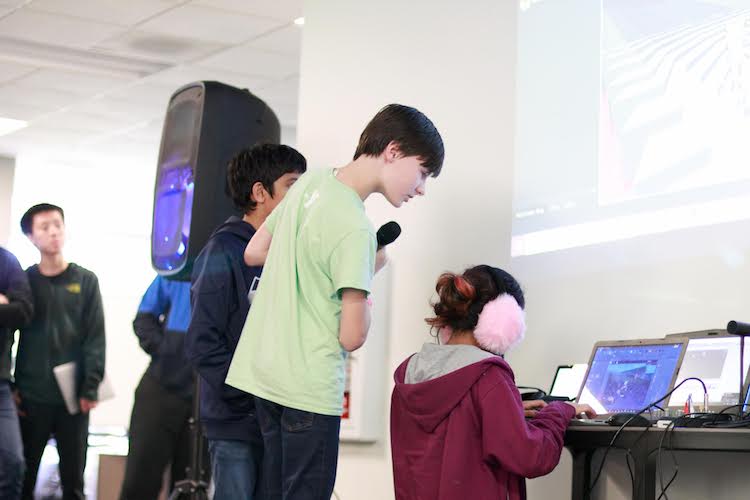 (Photo: CodeDay Seattle participants. Photo credit: Erica Lamothe Art and srnd.org)
I've had a long history with StudentRND. During my second year of college, I attended the first 24-hour StudentRND event called HACK (before it was even called CodeDay!). The following year, I attended several CodeDay events, winning two awards and free office space for the summer of 2012. My friend Andrew Craswell and I also participated in the first StudentRND summer incubator program that year.
When I was looking for internships the following summer, I thought to look at the list of CodeDay sponsors. I think Splunk was the only company with internship openings in the Seattle area—I applied directly on the website and within a very short time, I'd completed my interviews and received an offer for that summer. My experience was so great that summer, I asked to continue working part-time while completing my degree; I did that for 2 years. As graduation was nearing, I was offered a full-time job as a software engineer and gladly accepted; this month will mark my five and half years at Splunk!
For this recent CodeDay, I participated on a panel of four project judges. In the end, we gave several bonus awards, including the one I handed out for "Best Team." Throughout the events Andrew and I participated in, we included our younger friend Sameez Charania on our team. Over the last few years he's gone on to host CodeDay in Bellevue, WA, for the past five events (including this one)! It's been amazing to see his growth from participant to organizer.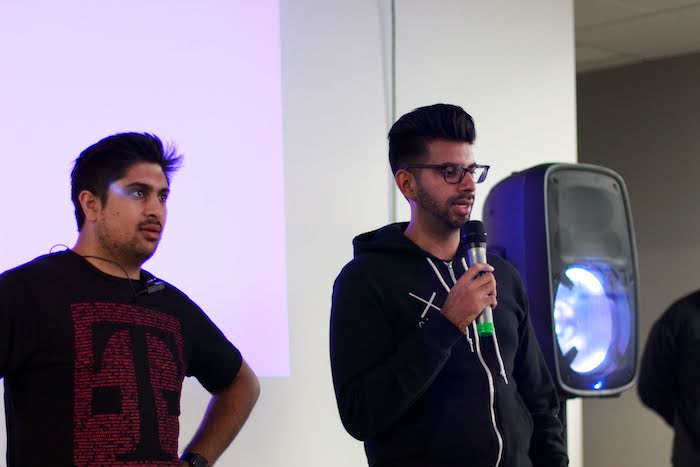 (Left to right: Sameez Charania and Shakeel Mohamed. Photo credit: Erica Lamothe Art and srnd.org)
How can you help? Get involved!
----------------------------------------------------
Thanks!
Shakeel Mohamed