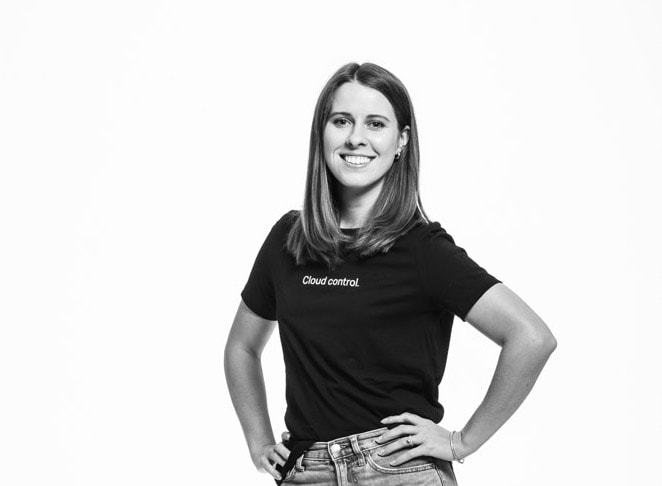 By Patricia Toothman March 10, 2020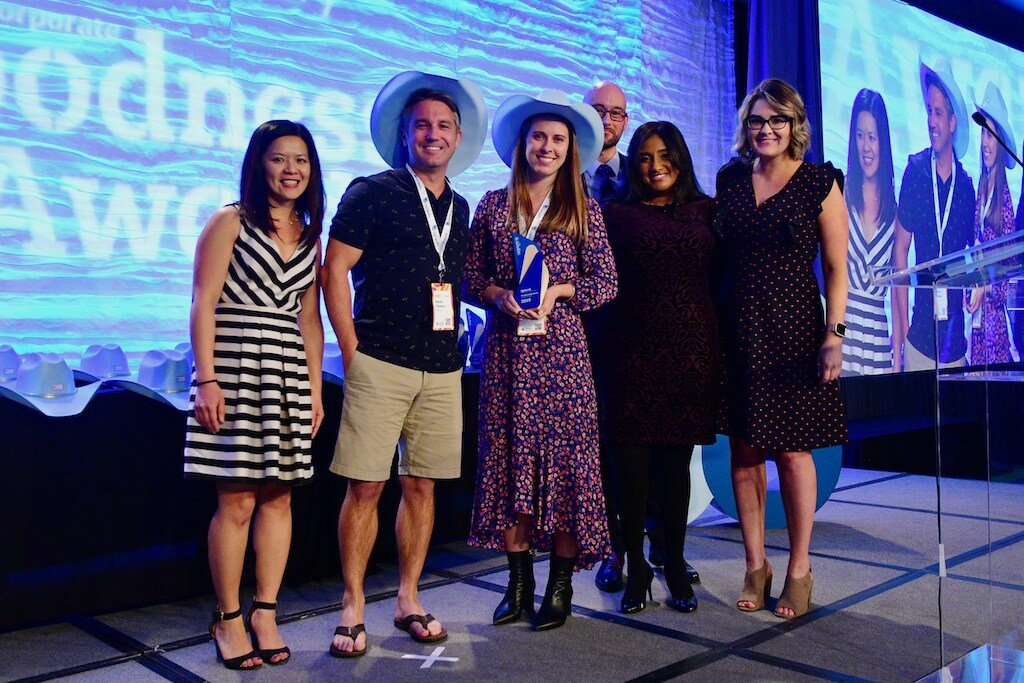 We are incredibly proud to be recognized by Benevity, Inc., the global leader in corporate social responsibility (CSR) and employee engagement software, as a 2020 Goodies Award winner for our bold and creative approach to corporate purpose!
At Splunk, the power of impact is driven through our employees. Splunkers are the catalysts of our culture, and we harness their passion by embedding our goodness programs with the very same qualities that make our employees exceptional — the courage to try new things, staying true to our values, being open, honest and inclusive, and of course, fun!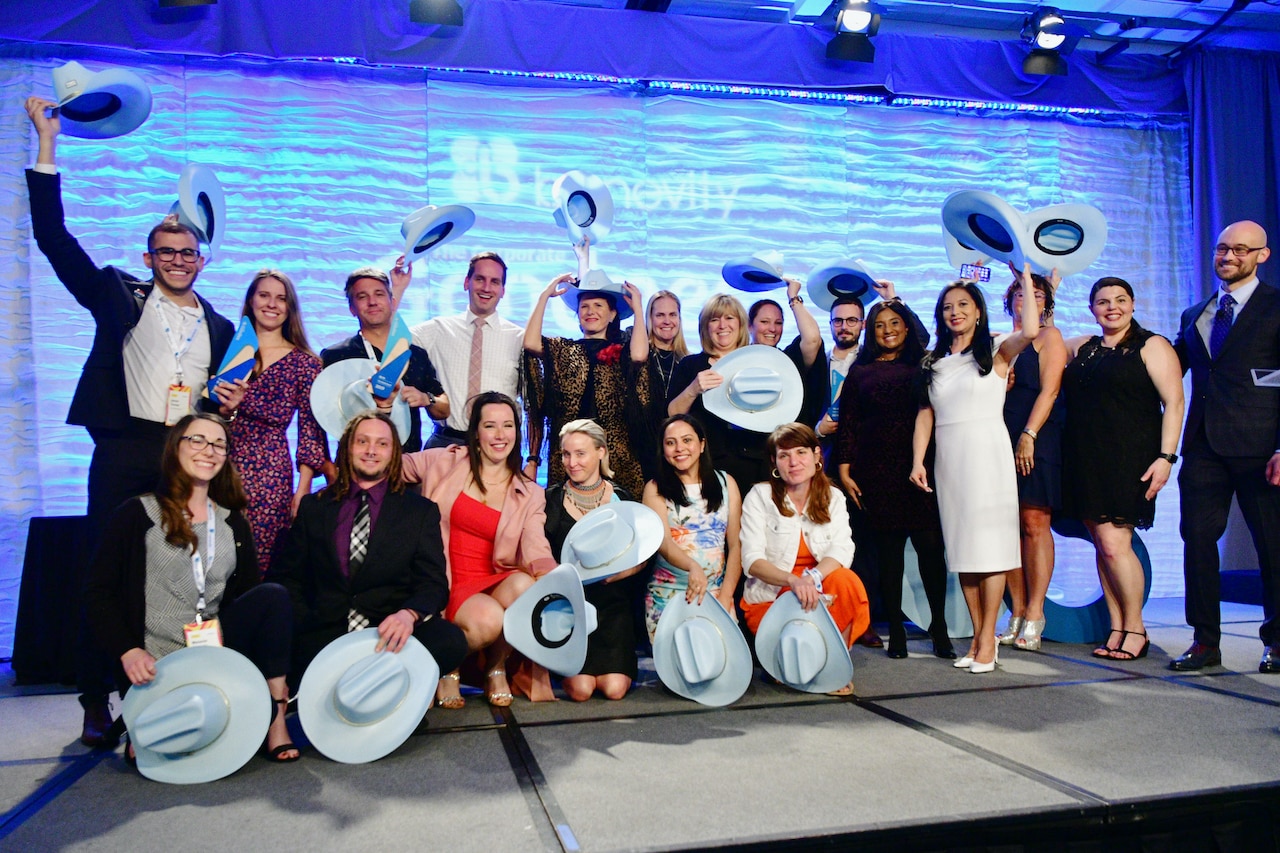 With 35+ office locations and remote employees all over the world, our giving and volunteer initiatives aim to engage every single Splunker. Our programs also operate year-round, and focus on promoting employee-inspired goodness campaigns throughout strategic times of the year. We involve our E-Staff and office leaders in each campaign to help drive our message of impact forward.

Take a peek into some of the ways we inspire employees to do good in the world.
Global Giving Challenge
We flipped a traditional fundraising campaign on its head by putting the dollars into the hands (aka Benevity Giving Accounts) of our Splunkers. The goal was to make the experience of giving easy, fun and feel like a reward in itself. Employees were seeded lottery-style charitable rewards in their giving accounts, igniting participation to support the causes they care about most. During our first launch of the campaign, Splunkers also opened up their own wallets, donating nearly as much of their own money as Splunk gave in charity rewards! Every employee, from Sydney to Seattle to their home office in Sweden, is able to participate in this virtual giving campaign.
CANgineering
Visit almost any Splunk office and you'll notice our Splunker's love for building things, particularly with Legos. Capitalizing on our obsession with engineering and giving, our CANgineering initiative inspires Splunkers all over the world to build creative and inspiring sculptures made of canned and boxed food. This onsite team-building opportunity brings awareness to our local food banks and our global commitment to hunger relief.
Meal Madness
Onsite team-building volunteer opportunities break down common barriers to volunteerism - time and travel. In typical Splunk fashion, we embraced the fever of basketball season by incorporating a "March Madness" bracket-style team competition to our onsite volunteer events. Encouraging participation directly from our local department leaders resulted in 200+ Splunkers at our Bay Area headquarter offices packing 40,000 meals in 3 hours! With our Splunk Pledge partner, Rise Against Hunger, these meals will help to provide critical aid in areas recovering from disaster.
Homes, Hearts, and Habitat for Humanity
Splunkers are purpose-driven and passionate about creating a positive impact in their local communities. Partnering with Habitat for Humanity affiliates in our global locations, we create hyper-local hands-on volunteer experiences to deepen social connections, bolster our culture, and support causes where Splunkers call home. Each project is led by a local Splunker and we identify opportunities for our remote employees to get involved too. The commitment of our global leaders, nonprofit relationships, and focus on local impact helped us reach a 45% YoY increase in volunteer participation with our Habitat for Humanity projects!
We're also proud of the diverse and creative marketing and communication strategies we've used to advertise these campaigns to Splunkers everywhere. From translating into local native languages, to using digital advertising and sustainable seed paper for desk-drops, our messaging always tries to reach employees in a simple and consistent matter while driving them to action at the same time.
During Benevity's Goodness Matters Conference this February, we shared some of the creative (and cost-effective!) communication tactics that worked for Splunk.

Takeaways Included:
Using gamification to make giving and volunteering...FUN!
Harnessing positive peer pressure and brand ambassadors to skyrocket engagement.
Incorporating drip marketing techniques like internal chat and digital monitor signage to keep goodness top of mind.


Thank you to each and every Splunker for inspiring us to reach for the moon to create good in the world. We can't wait to see the goodness that happens next!
Inspired? Get Involved!
Let us know how you want to give back to the community using Splunk products, whether as an employer, customer, or partner.
Spread the word about the Splunk Pledge and its $100 million commitment to research, education and community service.
Share your stories about your purpose and how Splunk can help you support the causes you care about!