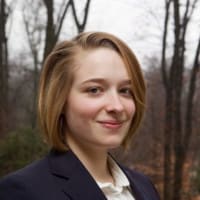 By Délia Chassaing February 14, 2019
Each year, approximately 1 million people immigrate to the United States, facing innumerable legal, linguistic and socio-political challenges when leaving their homes.
So how can technology help alleviate the seemingly insurmountable obstacles foreign-born populations face in navigating and adjusting to their new lives? This past October, I traveled to St. Louis to volunteer for a hackathon organized by local nonprofit GlobalHack, which is trying to answer those tough questions.
GlobalHack is a nonprofit founded in 2013 to address societal issues with large-scale technology events—also known as hackathons—and has blossomed to include a host of youth tech education, including a computer science summer camp and a coding league (think FIRST robotics but for software).
The organization's first few hackathons benefited corporations, and more recently pivoted to work on civic problems; 2015 focused on improving the fragmented and outdated software that supports St Louis's civic courts, and 2016 on connecting databases for social service organizations serving St Louis' homeless. This past year (2018), the theme was immigration.
This particular event meant a lot to me for several reasons. First, because as an immigrant myself (I moved from France to the United States almost 15 years ago), I want to serve as a catalyst for positive change to immigration policies in this country. Second, because I previously worked full-time for GlobalHack, both on our hackathons and for the educational programs division.
This time around, though, I was back in a volunteer capacity! I started at Splunk about a year ago as a technical training instructor. Day-to-day, I'm lucky enough to teach Splunk customers around the world how to use our products and help them be more successful in their professional endeavors. I was planning on taking PTO for the Friday of the competition, but when I discovered that I could take volunteer time off (VTO) instead, I jumped at the chance. As part of Splunk4Good programs, all Splunk employees have three full paid days each year to contribute to causes they care about and better their communities.
I arrived in St. Louis bleary-eyed on Thursday night and showed up to the venue Friday morning to help set up and organize our volunteers for their shifts. As attendees streamed in and the event kicked off, I ensured that both volunteers and participants had everything they needed to do their part. Having lived in St. Louis for six years before relocating to the Bay Area, it was also wonderful to catch up with friends and colleagues.
Even better was witnessing the event from start to finish; imagine hundreds of people crammed into an arena floor, with the sole purpose of coming up with technology solutions for immigrants. First up, a few hours of discussion and planning, then some 40 hours over Friday, Saturday and Sunday spent coding—some participants stay up all night, fueled by plenty of Redbull and coffee. Sunday mid-morning is the culmination of participants' hard work, where at a science fair-style expo, teams proudly present their apps, websites and more. I was able to come full circle when I introduced one of my Splunk colleagues—who lives in St. Louis and came to the event—to a team of high school girls whom I had taught at the GlobalHack summer camp the year before. To see how far they'd come was really special, particularly when I could share that success story with my Splunk family.
I feel extremely lucky to have come back for this impactful event, and even more so to work for a company like Splunk, where volunteer participation is actively encouraged. I'm looking forward to my next volunteer day already!
Feeling inspired?
Get involved with GlobalHack - The organization is always looking for more donations, sponsors, volunteers, etc.
Splunk4Good - Let us know how you want to give back to the community using Splunk products, whether as an employer, customer, or partner.
Spread the word about our Splunk Pledge - $100 million in licenses and further support for research, education, and nonprofit organizations.
Share your story - Let's start a trend! We want to hear about your volunteer experiences, and how Splunk can help.