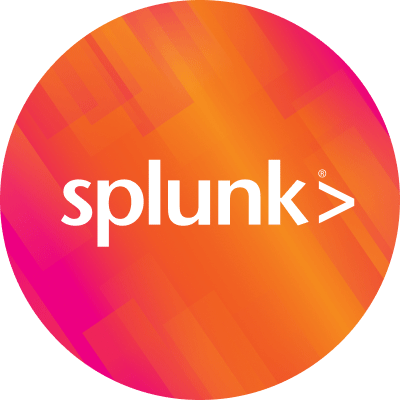 By Splunk July 26, 2016
I am excited to announce the availability of Splunk App for Akamai v1.1. The updated app and associated add-on are available on Splunkbase.com and delivers new features and functionality to collect and analyze events from the Akamai Cloud Monitor Service.
Akamai's Cloud Monitor service is a real-time, push API service that delivers critical transaction data from Akamai's Intelligent Platform to your big data, analytics, or monitoring environments. Cloud Monitor provides real-time insight into a wide range of data captured as global users interact with your web properties – including basic transaction details, network and client performance metrics, security alerts, network stats, location data, and cookie information.
To enable data collection you have to subscribe to the cloud monitor service provided by Akamai and then set up a Splunk HWF (Heavy Weight Forwarder) as a collector. Pro tip: you may want to use a load balancer in front of your collector to make scaling up your environment easier. You can add extra collectors in the future as your load increases without having to reissue an HTTP Event Collector token. For more information, see the configuration docs.
This updated release includes:
Overview with drilldowns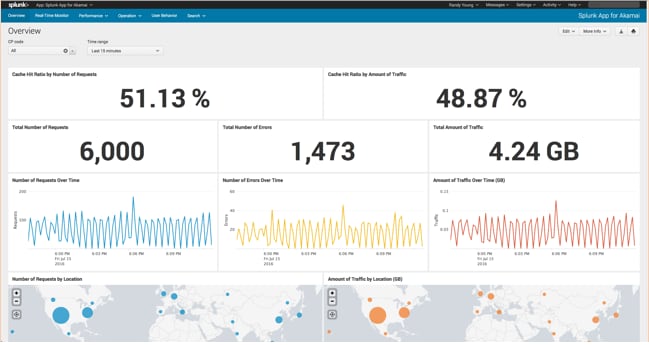 The overview dashboard is a good starting point when debugging issues. By default when you open the app it is the first information you see. When you find a compelling value like an unusually higher number of errors in the last 15 minutes you can click on that number and drill down to the operational errors dashboard for more information.
Operational Performance Dashboards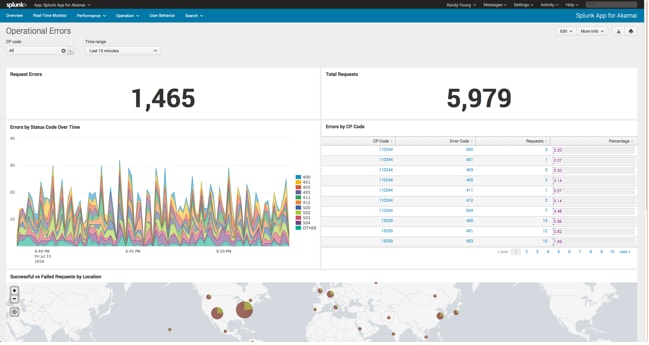 From this dashboard you can start to trend specific error codes to help identify the potential source of the spike. You can also geo-locate the areas with the high error codes to identify if it could be related to a specific edge server, caching layer, or your internal regional infrastructure.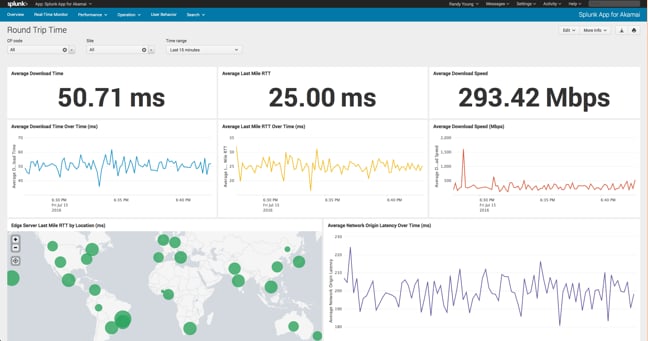 The Round Trip Time dashboard panels give you unprecedented view into the end user experience and your content delivery performance. It can track things like streaming & download performance. These are great opportunities to create some boundaries around these searches and create some meaningful performance alerts.
Real-time Monitoring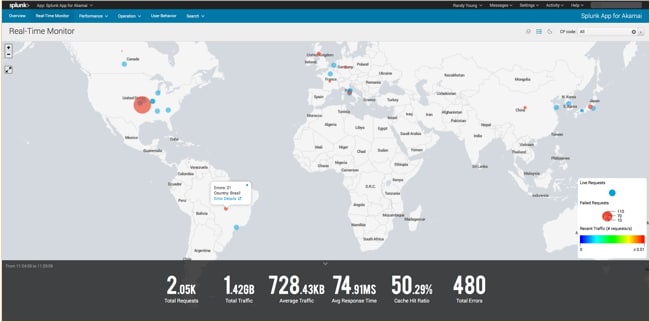 Now this is a cool dashboard! The Real-time monitor dashboard is a one of a kind custom visualization that is made specifically for monitoring your NOC (Network Operations Center). This dashboard is streaming data and hits on your infrastructure at near real time (10 seconds) performance, enabling you to see if there is a trend toward errors and providing visibility into regional spikes of traffic.
Operational Dashboards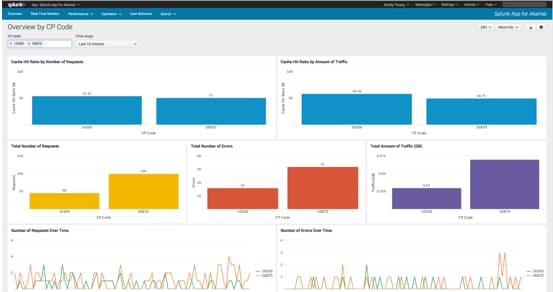 Our Overview by CP code dashboard allows you to select one or multiple codes and do comparisons of important metrics like cache hit ratios, errors and traffic. You can also compare the locations from which the traffic is originating.

The URL Explorer dashboard helps to identify the most popular pages on your sites and the rate at which content being cached by the CDN. It also makes it easy to monitor the access performance of both large and small files so you can monitor the end user experience.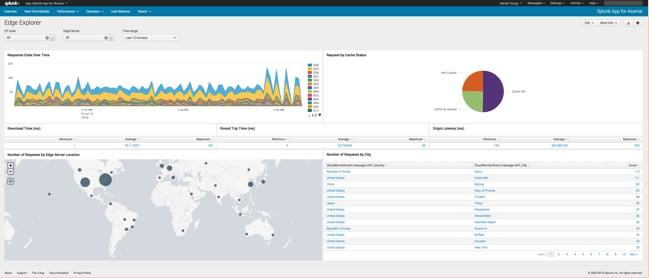 The edge explorer dashboard is another interesting dashboard. It allows you to track your access attempts with accuracy down to the city. It also trends the error codes and displays the rate at which your cached content is being accessed.
Business Intelligence Dashboards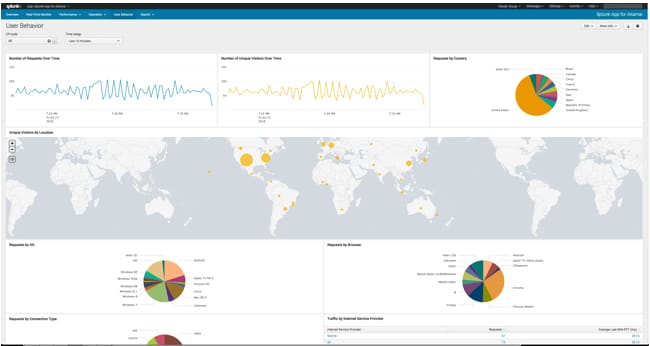 Our User Behavior dashboards provide key information to both understand users and prioritize future work. From this dashboard you can understand where traffic is coming from, connection speeds, and what devices, browsers, and providers people are using to access your service. This information can help with setting requirements for supported browsers and even help with EOL (End of Life) decisions when it comes to devices.
Get started with a free download or free cloud trial, and then install the free Splunk App for Akamai. Access the complete set of docs on docs.splunk.com.
Happy Splunking,
Randy Young
Principal Product Manager
Splunk Inc.
----------------------------------------------------
Thanks!
Randy Young