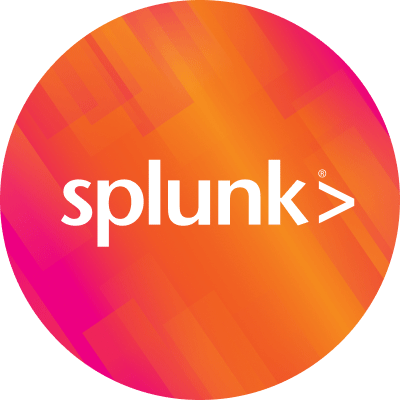 By Splunk March 20, 2020
As everyone is taking proactive measures to stay healthy, organizations are increasingly having their employees work from home. At Splunk, we are focused on bringing data to every question, decision and action — and remote work for us equals Zoom for online meetings and workspaces.
As our customers use Splunk for real-time data processing and analytics, they use our Splunk Mobile App (Android, iOS) when they need to take their dashboards on the go. Our engineering teams leverage this same capability as well when collaborating remotely.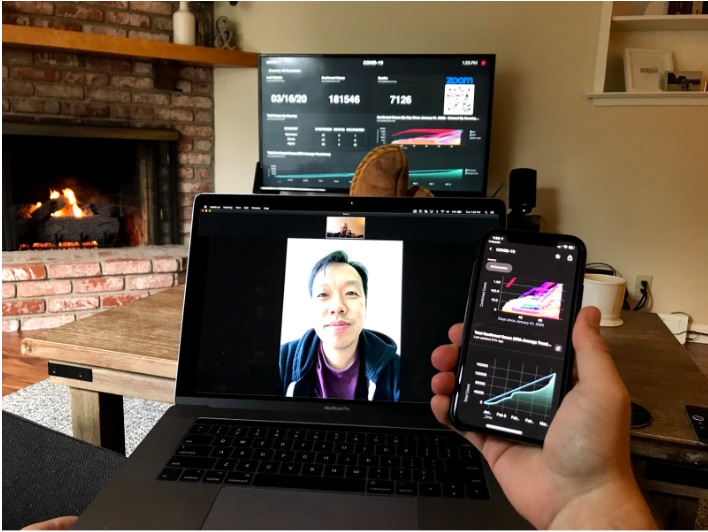 As you and your teams ramp up remote collaboration and stay connected as a team during this challenging time, here are some tips on how to collaborate with Splunk Mobile and Zoom from anywhere.
Actionable Alerts – Zoom War Room
With Splunk Mobile, you can receive alerts wherever you are and take action. These actions can be anything — and we mean anything — as they are simply URL webhooks that you define to attach to your alerts.
Here's an example of how we use alerts with Zoom.
The Splunk Mobile Engineering team uses Zoom to create "War Rooms" when we need to get everyone in the same place to troubleshoot critical issues quickly. Zoom makes it easy for us to automatically create these meeting rooms through its API. Whenever there is a Splunk generated alert, we attach a Zoom link and send it to all relevant stakeholders. Once received, all stakeholders can join the room immediately at the tap of a button. What's more, they'll all be looking at the same dashboard that triggered the alert in the first place.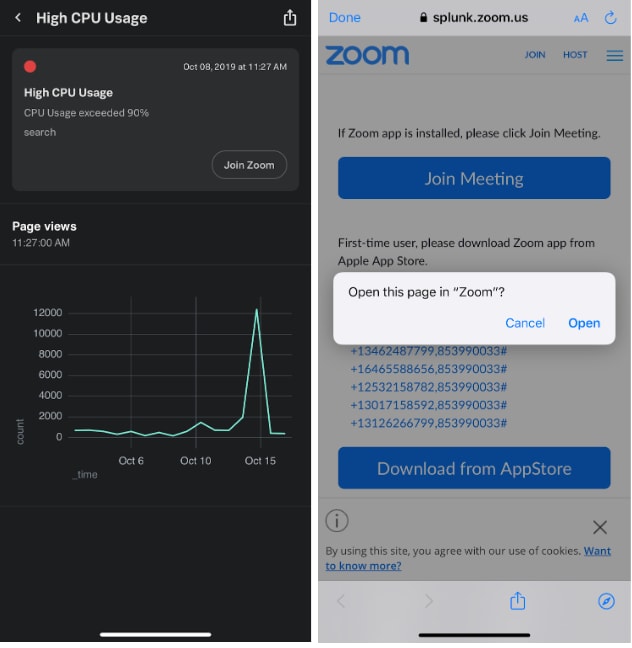 Sharing Splunk Dashboards with Zoom
Splunk Mobile has sharing features built-in to the app. Examples include sharing your data as captured images or as a live link to an interactive dashboard. Our favorite thing to do is to either copy that link to a Zoom chat or Slack thread where people can kick off their own investigations.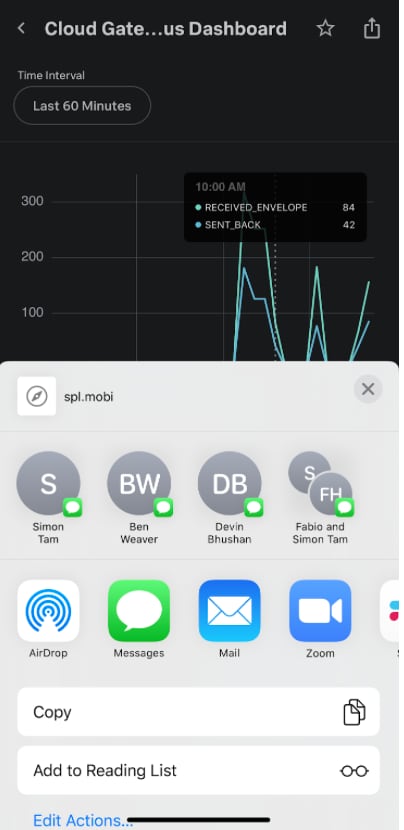 Bonus feature: As many of us have left our larger screens at the office, if you need more viewing space, load your dashboards on your TV for a larger viewing experience.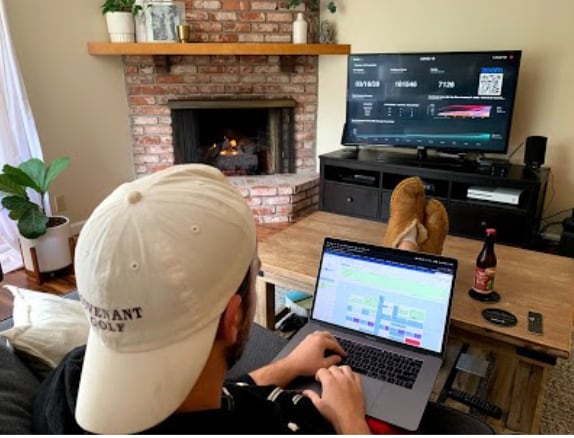 Connect to Multiple Splunk Instances from Mobile App
Our engineering team often uses multiple Splunk instances to index different data sets. For example, we may have one instance that handles engineering performance metrics, another for individual product metrics, and so on. We enjoy easily switching among these instances as we look for the data we need. This has become even more important as many on our team have less monitor space at home. With Splunk Mobile, you can do that with just a couple of taps.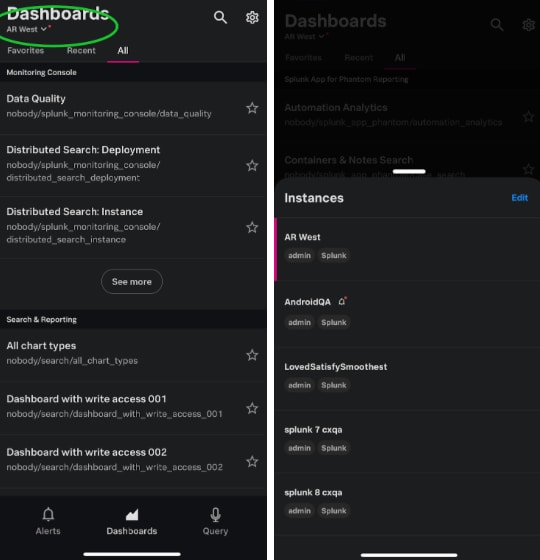 Fast Data Access with the Splunk Instance Directory
As our remote work increases, getting fast access to the correct Splunk instance saves us time and ensures we are getting the right information from our data. We made it easier for our engineering teams to access all relevant Splunk instances with a single tap from their mobile device. This is done by installing a secure "Splunk Instance Directory."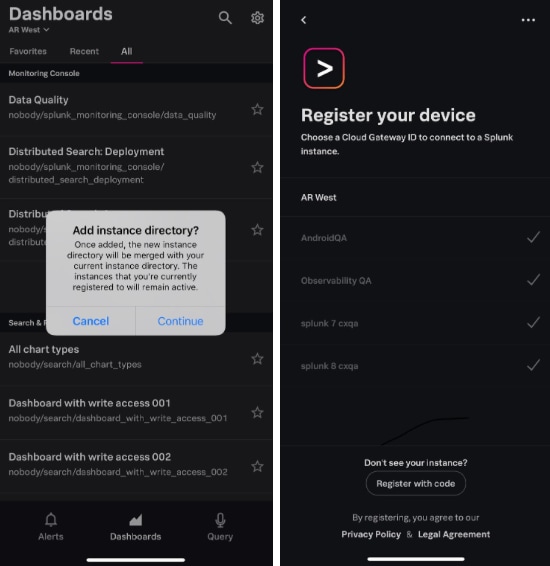 Have Splunk but don't have our mobile app?

----------------------------------------------------
Thanks!
Jesse Chor