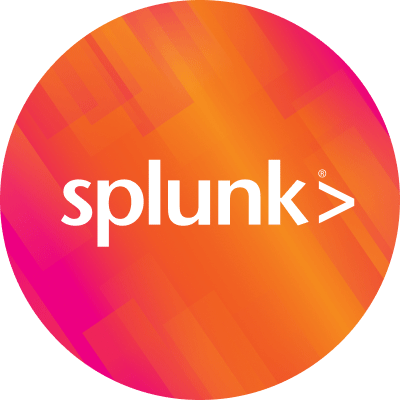 By Splunk August 29, 2018
UPDATED 6/26/2020: Splunk Insights for AWS Cloud Monitoring and Splunk Insights for Infrastructure will formally reach end-of-life on June 30, 2020. Customers who have already purchased Insights will continue to have support and maintenance per standard support terms for the remainder of contractual commitments. To learn more, read our blog here.
---
Today, we are excited to share that Splunk Insights for Infrastructure—which we introduced in May 2018—is now available as a paid-hourly AMI on the AWS Marketplace.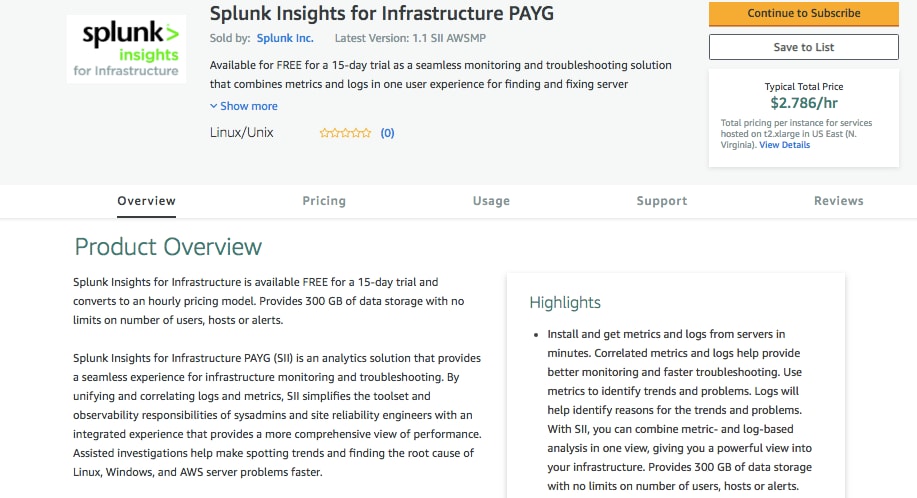 As a refresher, Splunk Insights for Infrastructure (SII) PAYG is an IT monitoring and analytics solution that provides a seamless experience for server monitoring and troubleshooting.
How? Well, for example:
1. By unifying and correlating logs and metrics, SII simplifies the toolset and observability responsibilities of sysadmins and site reliability engineers with an integrated workflow that provides a more comprehensive view of performance.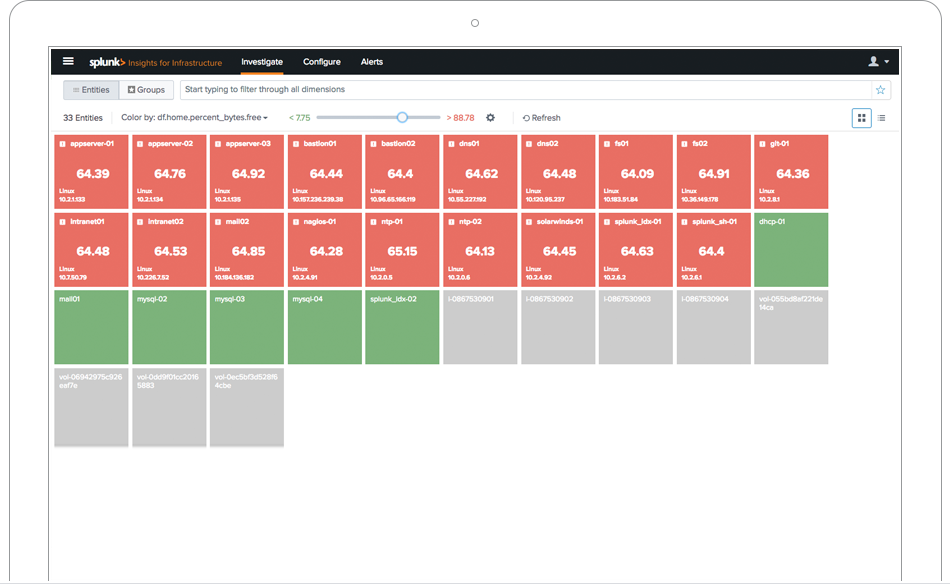 2. Assisted investigations help make spotting trends and finding the root cause of Linux, Windows, and AWS server problems faster. For AWS customers, SII enables you to collect and monitor from your AWS entities such as EC2, EBS, ELB, and CloudWatch logs and correlate these data sources across your Linux and Windows server metrics and logs.
3. SII is simple to deploy, easy to get data in, and provides out of the box dashboards, visualizations, alerting, and correlation capabilities to deliver quick time to value.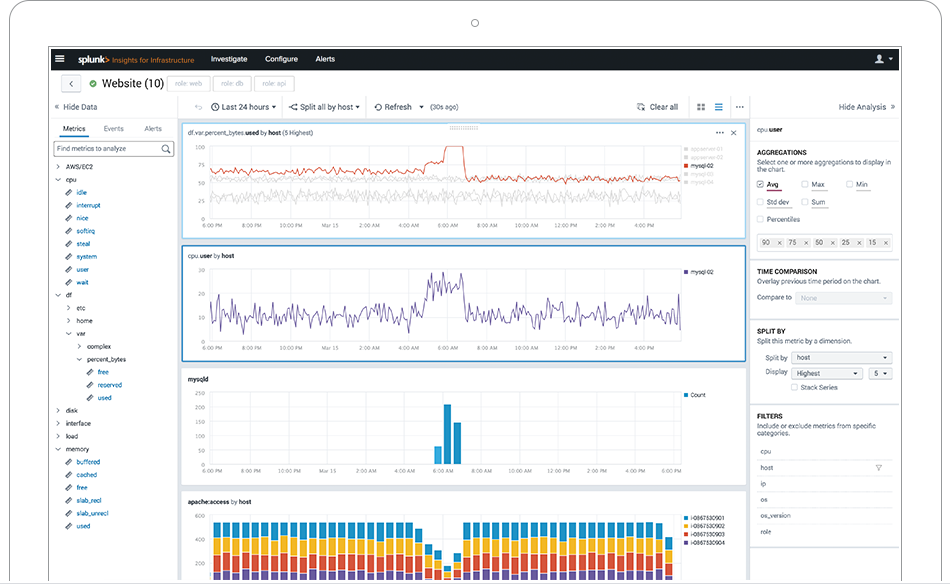 AWS customers interested in monitoring their AWS, Linux and Windows server environments can now try a free 15-day trial of Splunk Insights for Infrastructure through the AWS Marketplace using their AWS account. The free trial converts to a paid-hourly AMI for $2.60 per hour, which provides 300GB of data storage with no limits on number of users, hosts or alerts, offering an economical and effortless self-service experience.
Sound good? I have even better news.
Customers who upgrade to an annual contract for $7,500 per year for 300GB of storage SAVE UP TO 67 PERCENT!
Annual contracts offer the first 200GB free and only charge customers for 100GB of storage (at a rate of $75 per GB of storage). Seriously.
Once storage limit is reached, any new data stored will replace the earliest stored data in amounts needed to place total storage at or below the storage limit (First In, First Out). This license is not stackable with other Splunk licenses and is limited to a single deployment.
Want to learn more? Try Splunk Insights for Infrastructure PAYG for free today on AWS Marketplace.
If you're attending AWS Summit Atlanta on September 13th, check out a demo of SII PAYG at the Splunk booth...or just come say hi!
----------------------------------------------------
Thanks!
Kara Gillis