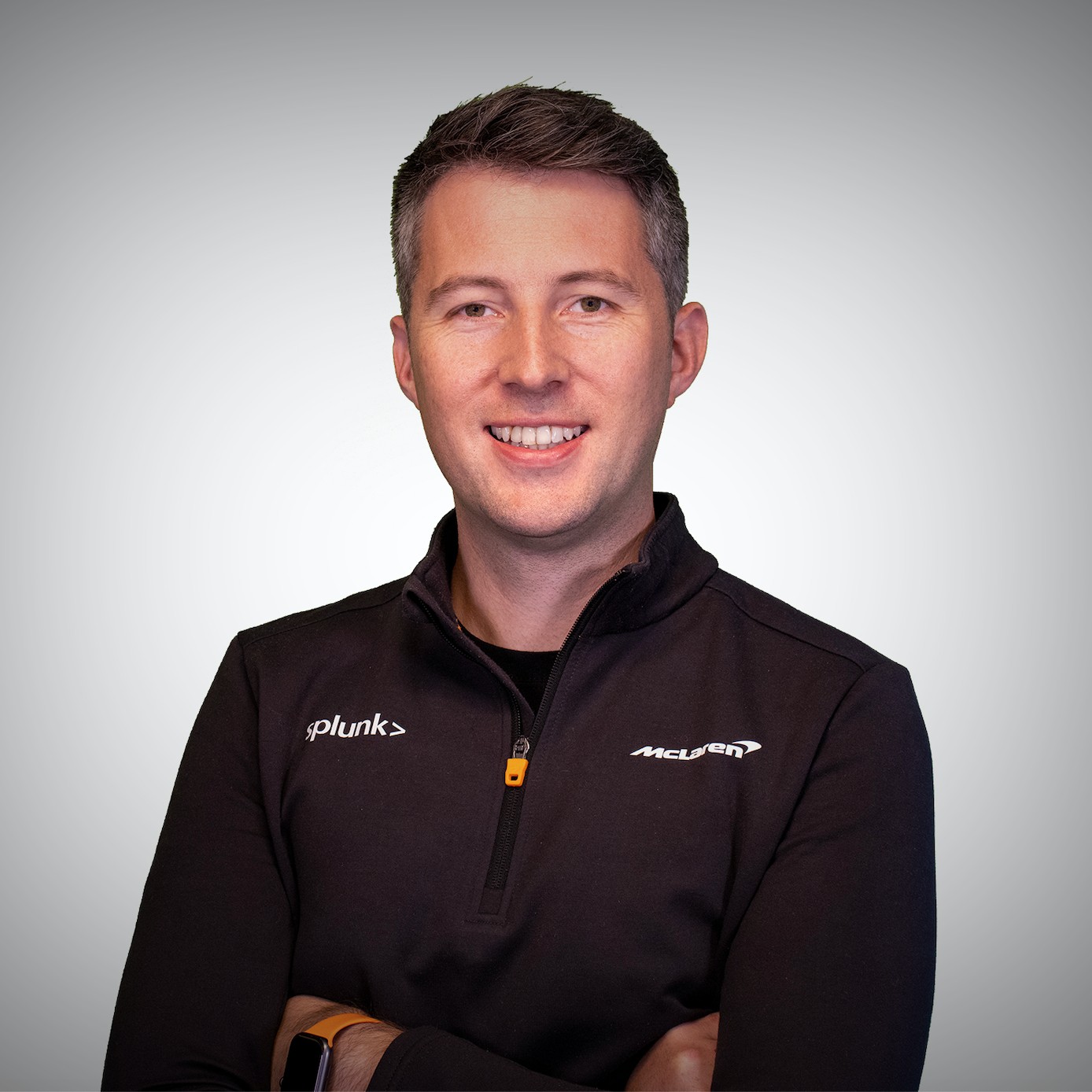 By James Hodge June 22, 2020
Last weekend saw the finale of the F1 Virtual Esports Grand Prix series as the online racers headed to Canada, a far cry from the tight street circuits of Baku and Monaco. With Lando switching his attention to the physical race track, McLaren Shadow ambassador Ben Daly (AKA Tiametmarduk) was joined by Nic Hamilton, British Touring Car driver and brother of former McLaren F1 driver and current world champion, Lewis Hamilton.
The virtual series has been fascinating for us at Splunk to get to grips with the different data points available, albeit from a digital F1 car. Through Splunk dashboards, we've been able to visualize game data, making it easier to analyze race tracing, the importance of qualifying and all-important tire wear. All watched over by the expert eye of Head of Strategy Randeep Singh who further provides the data points needed to help coach celebrity drivers, looking at how data can make the marginal gains needed for the fearless pursuit of better.
So, what did we learn from Canada?
Daly Delivers Fastest Lap(s)
Ben secured a fantastic fifth place finish at The Circuit Gilles Villeneuve, improving on P8 the week before in Baku. The charts below show the secret to Ben's impressive speed — sector 3. Ben set the five fastest sector 3 times during the race and the closest F1 driver was 0.336 behind on a sector that is made up of one hairpin and one chicane!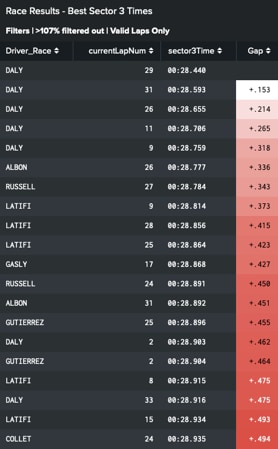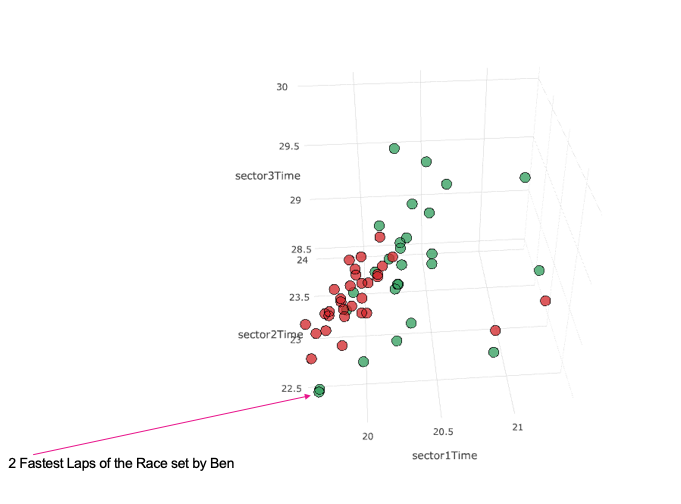 Ben's lap times improved significantly between Baku and Canada in comparison to the winner of both races, George Russell. George was 1.51 seconds faster than Ben per lap in Baku (1.44% faster than Ben) compared to being 0.89 seconds faster in Canada (or 1.22% quicker).
We can also see from the charts that Ben was running much closer to George in Canada than in Baku, even managing a handful of laps that were faster than George.


Four-Midable George Russell
Canada saw George Russell's fourth P1 in a row as he clinched the F1 Virtual Esports Championship. It's clear that a strong qualifying performance, starting at the front of the grid racing in clean air and missing out on the chaos that can occur at turn one is a good strategy.
The below graph supports the clean air theory. Early on in the race, Ben is caught in traffic which affects his lap times before his pitstops. When released into clean air, Ben recorded quicker lap times (laps 26 - 29) than George for four laps in a row highlighting the impact that traffic and turbulent airflow from a leading car can have on pace.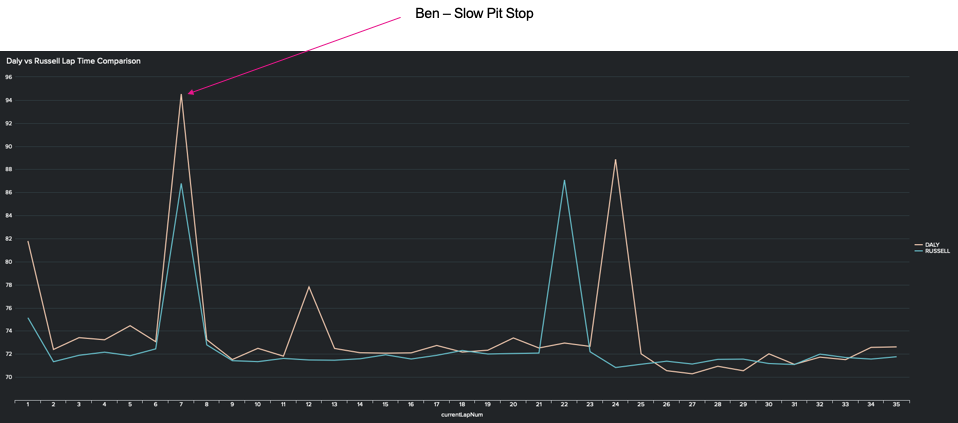 By looking back at the data from previous races, we can see this isn't an isolated issue with Lando's race pace in Baku similarly impacted by traffic:
"Lando wasn't as quick as George but taking a look at the below dashboard comparing lap times, it can be seen that once Lando makes it into clean air he does a good job of matching George's lap time– this shows the importance of qualifying, being able to run in clean air and having a trouble-free race in Baku." — Randeep Singh, Head of Race Strategy, McLaren Racing
Back on Track
The Virtual Grand Prix Series has come to a close as Formula 1 is back in a matter of weeks starting on the 3rd July and we can't wait to see the MCL35 on track in Austria. Later in the year, virtual racing will return with the F1 Virtual Grand Prix Pro Series, where Splunk dashboards will be on hand to help the McLaren Shadow team analyze their performance.
We hope you've enjoyed the insights from the virtual racing and a glimpse of how data can help inform race strategy and provide fans with added insight.
Thanks for reading, and best of luck to the team!