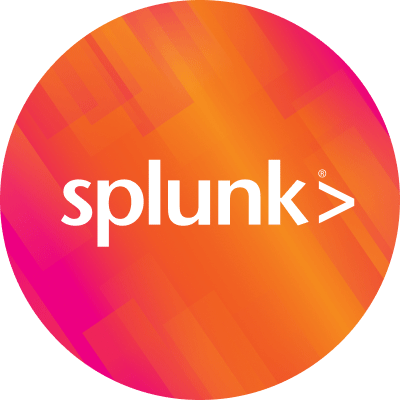 By Splunk April 23, 2018
April showers bring May flowers - or so the saying goes. For us, the end of April and the beginning of May means Dell Technologies World in Las Vegas is just around the corner. With the event pivoting to showcase all 7 brands in the Dell Technologies portfolio, we can't wait to meet all the attendees. Come find us at booth #951!
What can you expect from Splunk this year?
T-shirts, Demos, and More T-Shirts
What would an event be without iconic Splunk shirts and demos? As you're grabbing one of our black t-shirts to show that you like big data and cannot lie, check out the cool demos we have going on at our booth:
Dell EMC apps for Splunk Enterprise provide insight into the health and operation of your Dell EMC storage infrastructure:
- XtremeIO app enables easy collecting, reporting, and alerting for performance, configuration and storage utilization data.
- Isilon app helps investigate deeper into security issues with its ability to do file system audit reporting.
Accelerated Infrastructure Troubleshooting correlates OS, network, storage and application data to quickly identify root causes of a problem and reduce time to resolution.
Fireside Chat with a Splunker
After you've added a new t-shirt to your wardrobe, make sure to stop by World Chat Theater B on May 1 at 5:10 PM PT for our fireside chat, Accelerate your Digital Transformation with Splunk and Dell EMC, with Splunk Sr. Sales Engineer, Jeff Spencer. Want a preview? Check out our Dell EMC partner page for insight.
Need more reason to hang out with us at Dell Technologies World? Don't just take our word for it...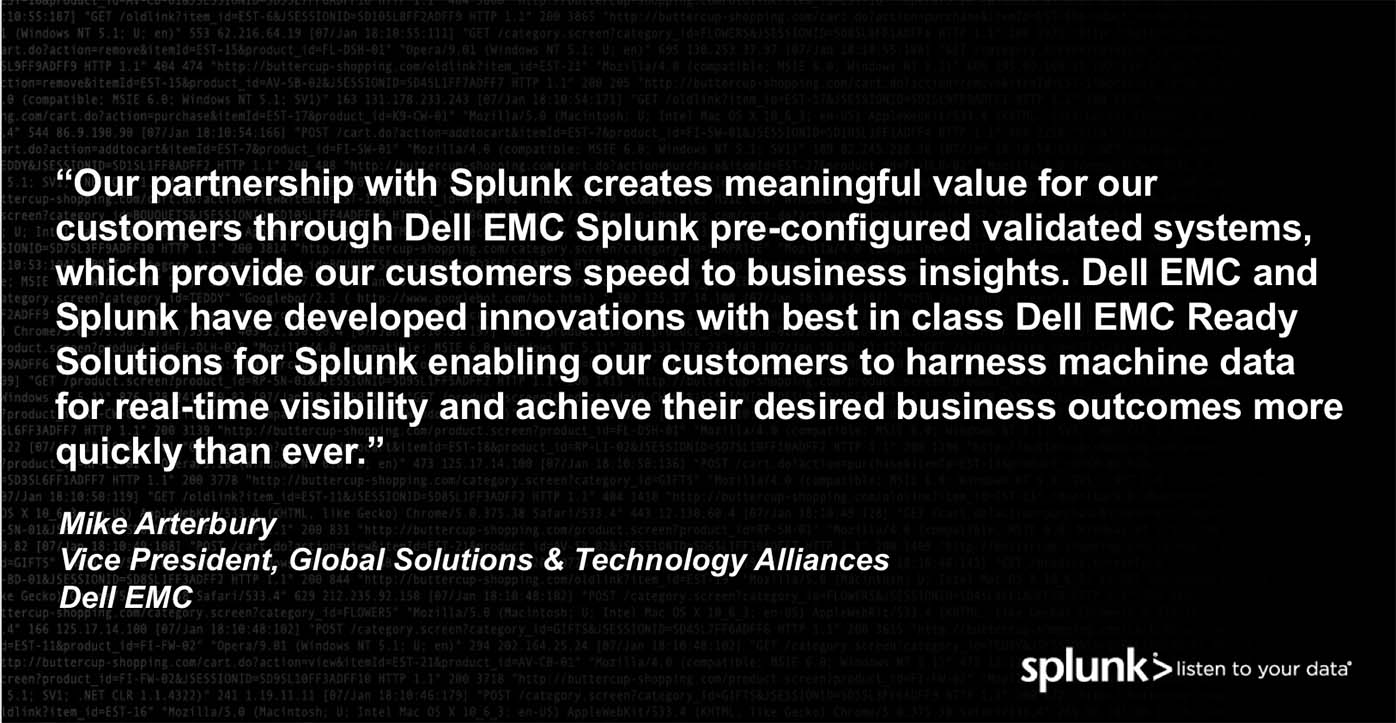 We can't wait to see everyone at the event!
(Learn more about Dell EMC Ready Solutions for Splunk)
----------------------------------------------------
Thanks!
Brian Cresci