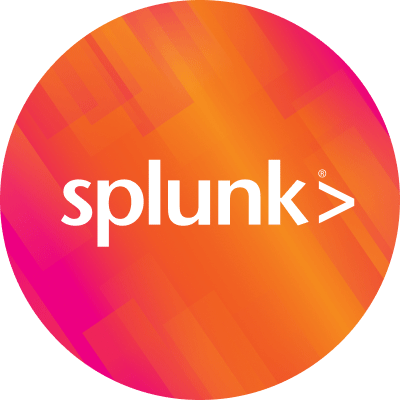 By Splunk June 09, 2020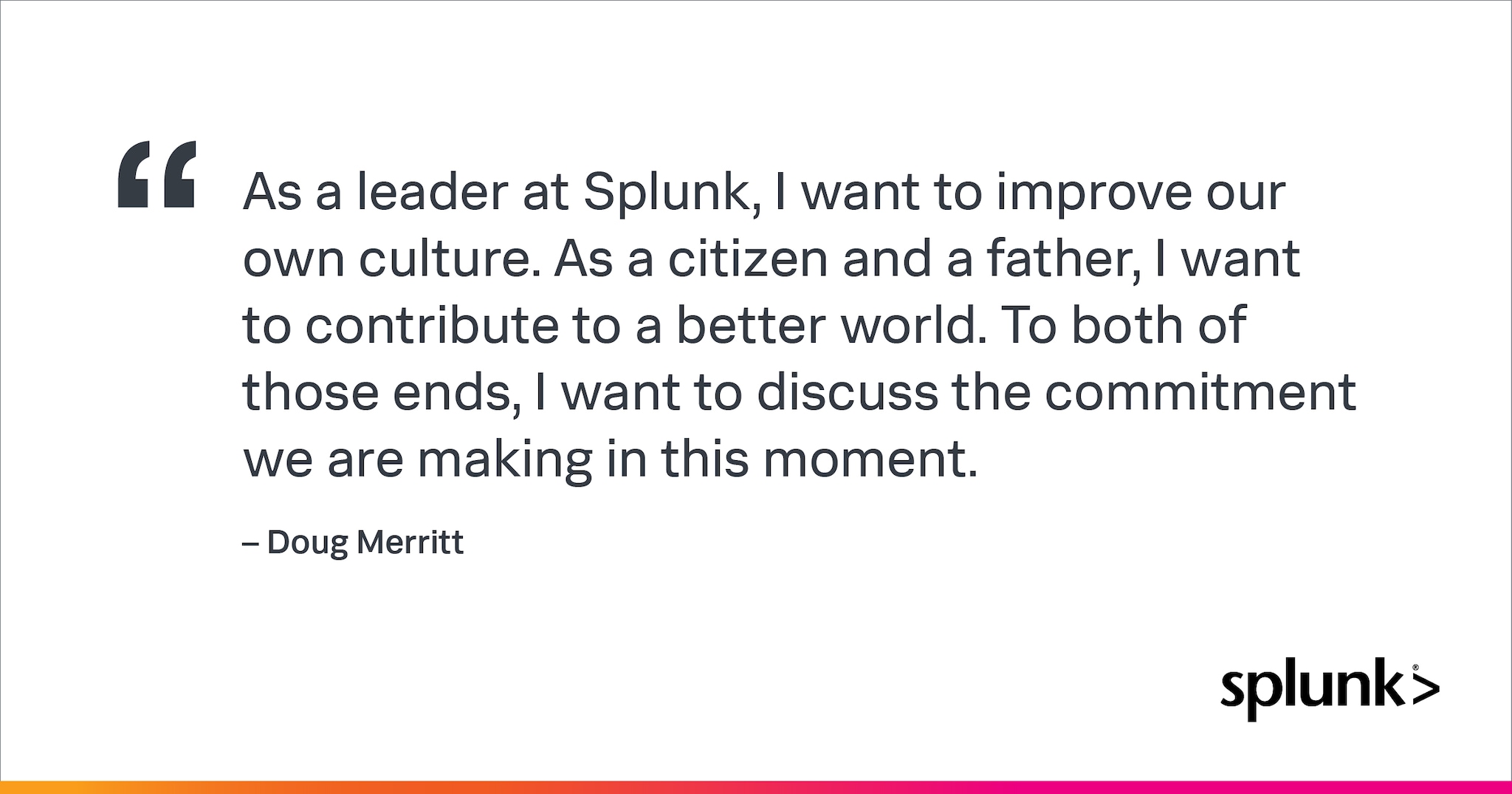 The ongoing unrest across the United States and around the world has been momentous. Throughout last week and over this weekend, I found hope in the sustained strength of the protests, and in the powerful commitment to nonviolence from those who took to the streets to voice their pain, their suffering, and their demands for just change.
The centuries of racial injustice that led to the killings of George Floyd, Ahmaud Arbery, Breonna Taylor (and far too many others) that ignited the unrest gripping our nation today, are not representative of the ideals this nation was founded upon. The United States is meant to be a safe place that welcomes everyone. The realization of our ideals has been imperfect from the very beginning, but the principle that we're all equal, and equally entitled to protection under the law and to life, liberty and happiness, has allowed us to correct our flaws and grow as a nation. Over the past hundred years, we've seen ebbs and flows in terms of racial justice. We have achieved big milestones, but for our communities of color, we still have so much more to do.
We need strong statements, but we also need decisive action that continues the centuries-long fight and drives real change. The peaceful protesters coming out day after day across the country represent American ideals in action, an extension of our founding struggle for freedom, justice and self-determination. And the protests in support of that struggle that have occurred across the globe show that the eyes and hearts of the world are on us.
As a leader at Splunk, I want to improve our own culture. As a citizen and a father, I want to contribute to a better world. To both of those ends, I want to discuss the commitment we are making in this moment.
Principles need to be put into action. As senior leaders of Splunk, we are attending a series of listening sessions with our employee resource groups to engage with each community. We want to learn what these Splunkers and their communities need from us, and find ways to support them.
Last week, I and other leaders met with our BEAMs (Black Employees and Mentors) employee resource group. We discussed the immediate landscape and the firsthand experiences, needs and aspirations of some of our Black Splunkers. The conversation was to help us get a more accurate understanding of the current Splunk landscape, and once coalesced, to begin the outlining of solutions. There will be many more sessions with BEAMs and other ERGs to come up with a long-term plan to continue to make meaningful improvements to our Splunk community.
In addition to always working to better our own community, Splunk is committed to speaking out against injustice in the world and acting to make the world a better place. No amount of money will ever be enough, but we must start somewhere. As part of that commitment, Splunk will make a contribution to the National Urban League, to support its mission of promoting economic empowerment in black and underserved communities in the U.S. through housing and community development, education and workforce training, entrepreneurship and much more. We chose the League on the recommendation of leaders of BEAMs. Two major elements of the National Urban League stood out: first, the League has a long history of working directly to improve individual and community power of life, and second, they're a widely known, positive force in communities where Splunk operates and we're excited to lend support close to home, as well as throughout the country.
Additionally, we're contributing to our BEAMs group to fund community projects, and I'm sure BEAMs will have more news on those efforts soon.
We will continue to work together to listen, understand, and grow so that our community is diverse, inclusive and authentic. We will have difficult conversations, we will provide safe spaces, and we'll strive to make sure every Splunker feels welcome, heard, supported and celebrated. And we will continue to try to be a positive force in the larger world.
I have hope that this painful, turbulent time can lead to a better nation that finally lives up to our foundational principle of justice for all. Protests are only the beginning, and protesters are only the front line of change. Every single one of us must be part of the process, committed to speaking up, and to listening; to improving our society and growing as individuals.
----------------------------------------------------
Thanks!
Doug Merritt