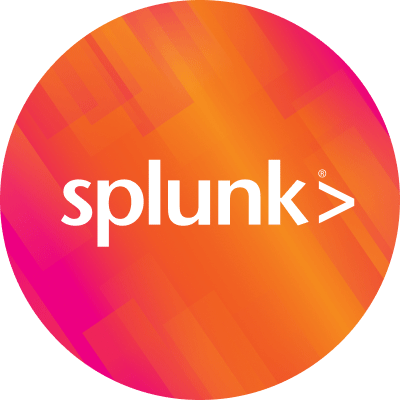 By Splunk April 22, 2020
UPDATED 6/21/2020: Splunk Business Flow is no longer available for purchase as of June 20, 2020. Customers who have already purchased Business Flow will continue to have support and maintenance per standard support terms for the remainder of contractual commitments.
---
Businesses who operate along supply chains, like manufacturers, distributors, and retailers, have innovative systems and processes for predicting demand and keeping consumers satisfied. Until a crisis hits.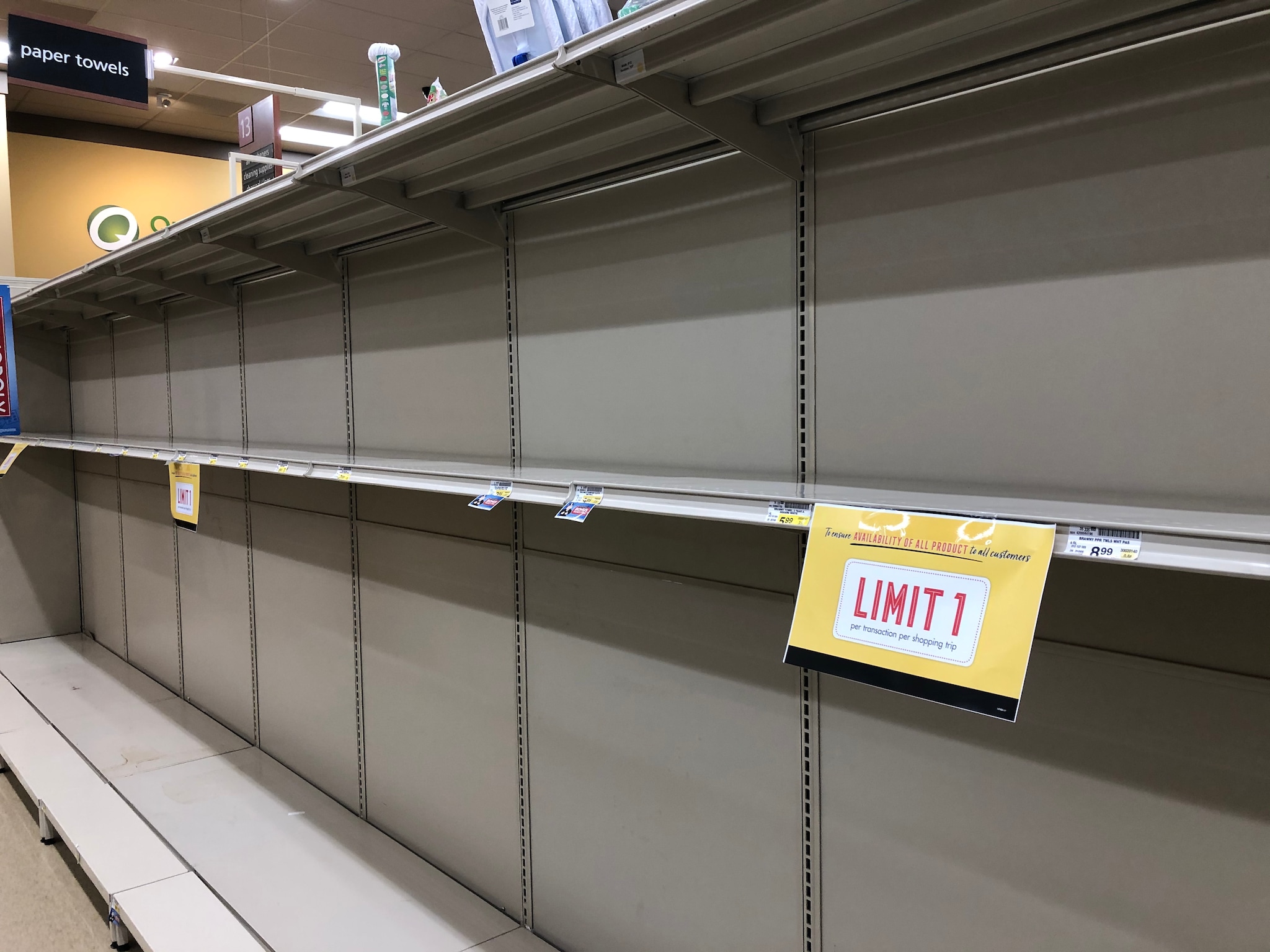 When demand for essential SKUs spikes due to panic buying and fear-based hoarding, organizations in essential consumer categories can find themselves forced to make critical decisions without reliable information to base them on, significantly increasing their risk exposure.
Organizations have already learned best practices planning for anticipated spikes in demand from holiday and sports-related promotions. As e-commerce has grown over the last decade, businesses have benefited from the speed and accessibility of digital systems for manufacturing, purchase, payment, fulfillment and shipping. All of these systems — from web servers and customer relationship management systems and warehouse management systems to payment systems — generate log files coded with customer and order IDs. These log files can be used to solve two of the biggest problems that arise during times of crisis: maintaining service assurance and ensuring process throughput.
Maintaining Service Assurance
Critical business processes rely on digital applications and infrastructure, making the availability and performance of those systems ever more important. During planned spikes (like holiday promotions) or unplanned emergencies, systems are taxed beyond the thresholds for which they were designed. At times of great uncertainty, the operational challenge for service management teams of identifying, investigating and resolving system issues can turn into a series of fire drills. The key to service assurance — and avoiding time-wasting fire drills — is to anticipate outages before they occur.
Ensuring Process Throughput
Business processes no longer consist of a single system, but are instead a collection of loosely coupled systems like order entry, payment processing and logistics, some of which may even be delivered by third-party providers. No single application can provide a report on the throughput of customers or orders flowing through the end-to-end system. As a consequence, service management teams spend considerable amounts of time trying to manually identify bottlenecks and anomalous execution patterns that might be inhibiting customer purchases or order fulfillment. Especially in times of crisis, these manual approaches may not spot all of the most critical bottlenecks in time to meet the expectations of customers.
Business Service Insights from Splunk Can Prevent Issues From Escalating to Problems
Splunk's customers have addressed these challenges using Splunk to get real-time visibility into business services to prevent issues from escalating into crippling problems.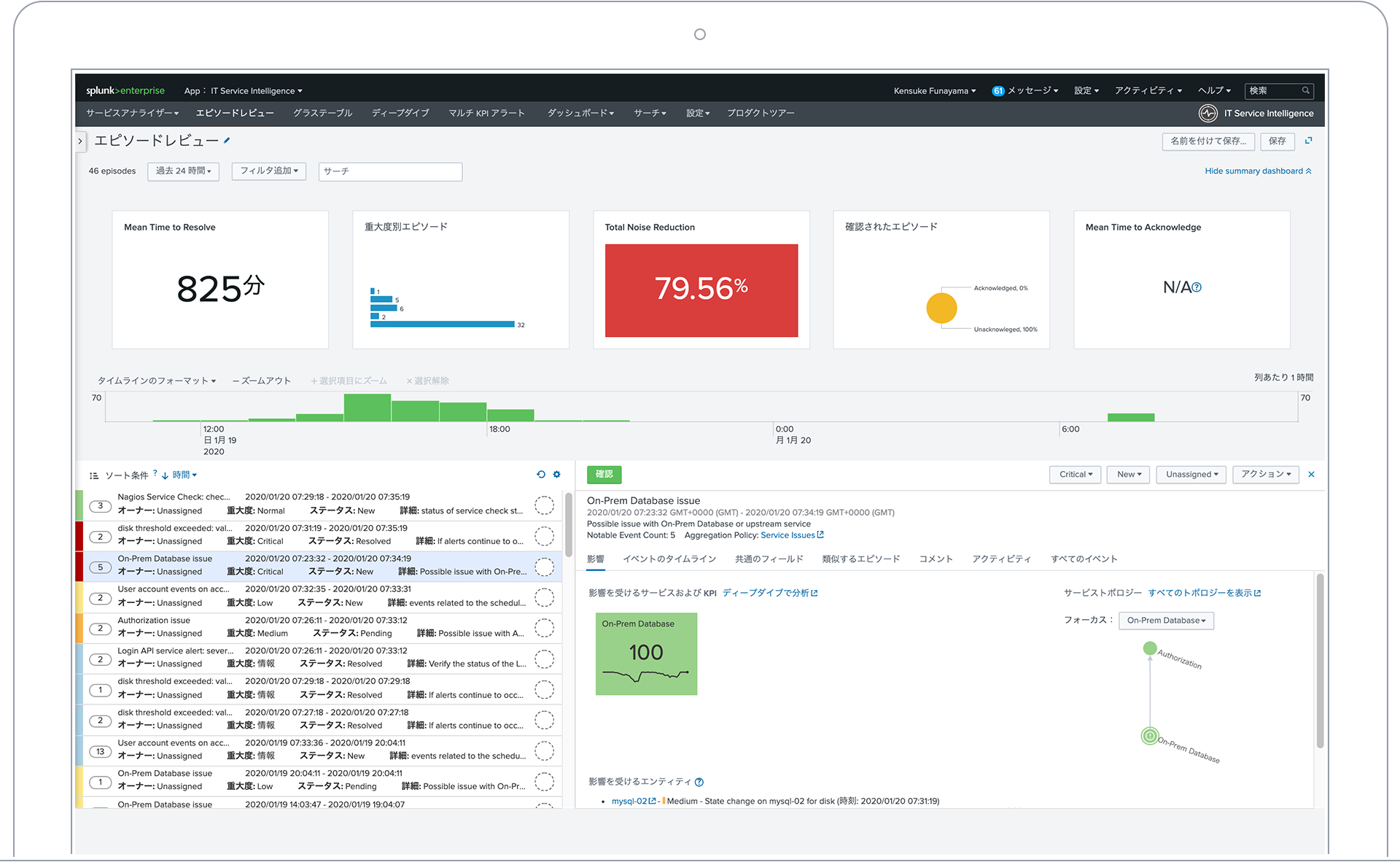 As an example, Splunk IT Service Intelligence is used by many organizations outside of traditional IT use cases for monitoring the health and performance of critical business services. Splunk's unique machine learning capabilities use the historical performance of service components affecting a business outcome to anticipate potential degradation and outages before they occur. Furthermore, easily customizable dashboards provide full-stack visibility into the health of business services to accelerate root-cause investigations when problems occur. These capabilities can help businesses monitor digital services in real-time and potentially avoid outages during times of crisis.
Organizations have also turned to Splunk Business Flow for ensuring the optimal throughput of business processes. Splunk's unique dynamic event correlation across data sources gives organizations an up-to-date view of bottlenecks and other issues across multiple stages of a process, like purchasing or order fulfillment. With dozens of filters and data-shaping capabilities, organizations can quickly investigate what subset of transactions may be experiencing a problem and implement immediate remedies like shifting web traffic to alternative servers or shifting warehouse flow to alternate machines. These capabilities can help businesses continuously investigate the performance of business processes so that issues affecting throughput can be rapidly fixed.

Check out some of these .conf sessions from Splunk's customers to better understand how your organization can maintain service assurance and process throughput at times of uncertainty:
----------------------------------------------------
Thanks!
Murthy Mathiprakasam