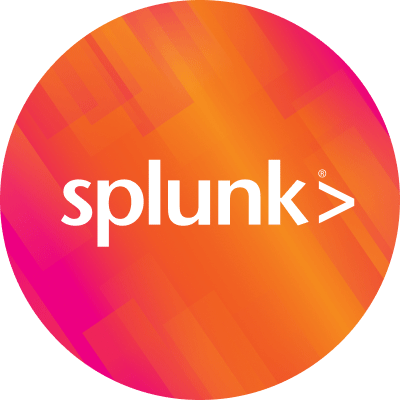 By Splunk March 31, 2020
Today I am proud to announce the launch of a new Application Performance Monitoring (APM) solution purpose-built for monitoring and observability in today's app-driven world. The new release of SignalFx Microservices APM is a culmination of the investments we've made to deliver a best-in-class APM solution for any application and specifically for cloud-native, microservices-based environments. With this release, Splunk is deepening our commitment to helping DevOps teams innovate faster, elevate customer experience, and future-proof their applications. Read more about how it works here.
Changes in the Business Landscape
Splunk's most recent investments in APM began when we recognized a major shift in the industry. In order to rapidly innovate and respond to dynamic market conditions, businesses are increasingly becoming software companies. They are fundamentally changing the way they build and run applications with new cloud-native technologies and design patterns like containers, Kubernetes, microservices, serverless functions and service meshes. Even legacy applications are being lifted-and-shifted to the cloud (or multiple clouds), re-factored, and re-architected to improve scalability, limit blast radius during outages, and enable DevOps teams to iterate more quickly and independently.
Modern application development is no longer about big and infrequent releases; it's about continuous integration and continuous delivery and the ability to push small code updates into production reliably and frequently. As we've seen in recent times, today's markets are able to change on a moment's notice, and businesses must now be able to adapt and innovate faster than ever before.
So we asked ourselves: "What tools do DevOps teams need to drive software development and operations performance, and thereby digital success?" The answer was obvious: APM. But not just any APM — existing applications are relatively simple and, as a result, so are the legacy APM tools. But now, with the sheer volume of transactions, ephemeral cloud infrastructure, complex interdependencies of distributed microservices, and daily (sometimes hourly) code pushes — legacy APM tools simply don't cut it.
Splunk is Redefining APM
And so, we made the strategic decision to acquire SignalFx and Omnition, which together provide the most advanced set of capabilities needed to take APM to the next level. The new release of SignalFx Microservices APM combines the technologies of the two companies to solve today's toughest challenges in monitoring and observability. We achieved this by taking a differentiated and better approach to APM:
NoSample™ full-fidelity distributed tracing with unlimited cardinality exploration
Open standards-based instrumentation, with ongoing support for OpenTelemetry
AI-driven directed troubleshooting
These capabilities help our customers quickly make sense of unprecedented amounts of data and focus on what matters most to drive innovation and build better customer experiences.
We're super excited about these additions to our portfolio and being able to help solve all of the new challenges that our customers are facing with today's modern technologies. It's a momentous time for APM, and the future is clear. Watch out, here we come!
Rick Fitz
SVP & General Manager, IT Markets
---
Learn more about the new SignalFx Microservices APM in the links below:
----------------------------------------------------
Thanks!
Rick Fitz