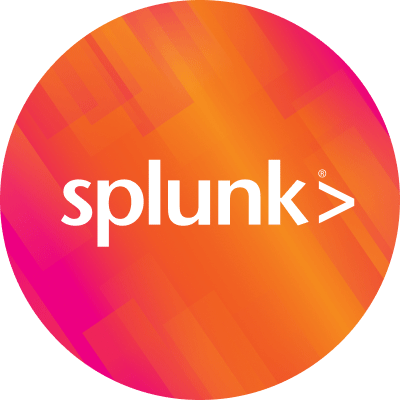 By Splunk June 10, 2020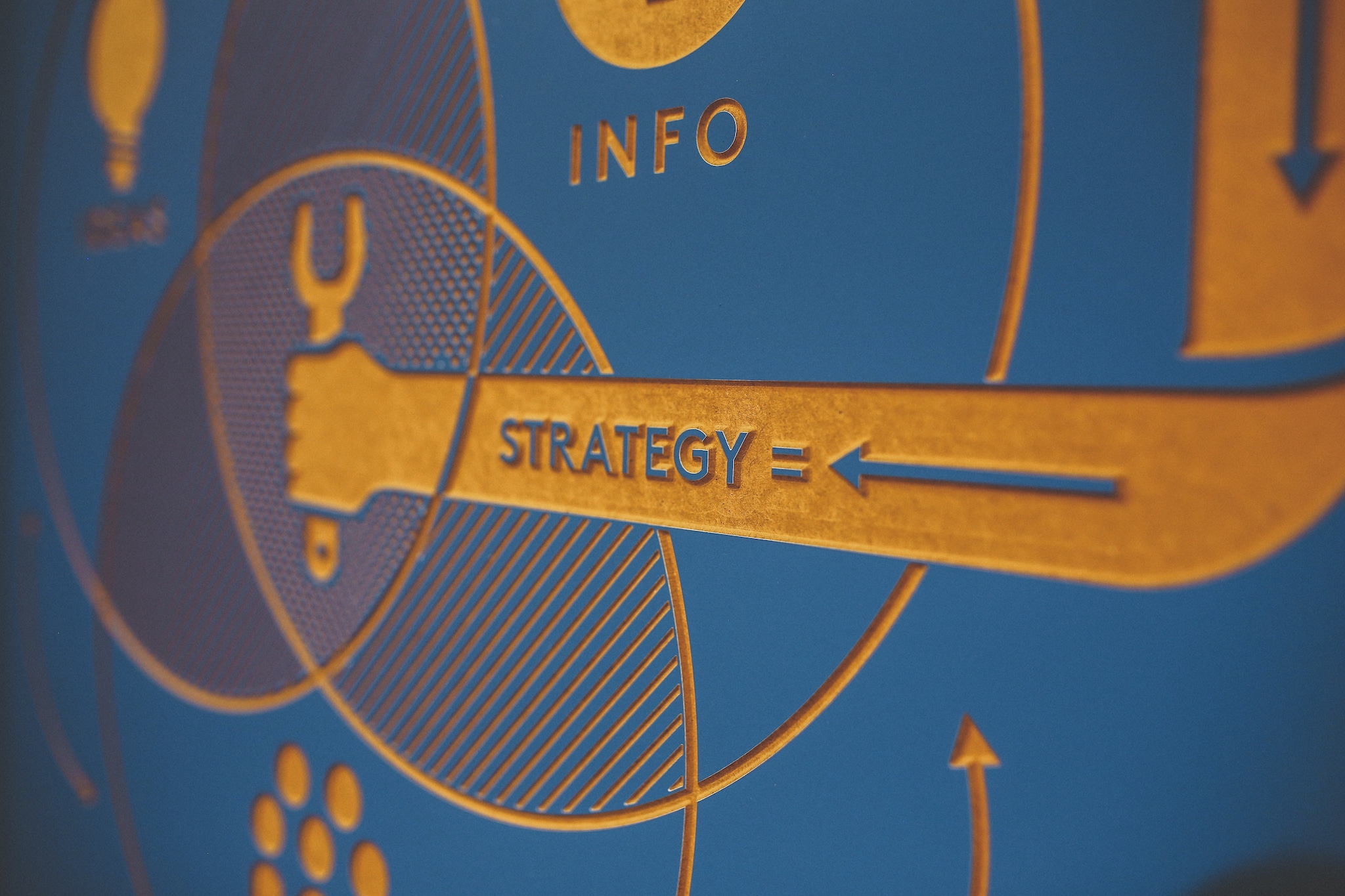 Evolving business themes come at us in waves. So far this millennium we have had The New Economy, The Cloud, and now Digital Transformation. Underpinning these themes are real, economically significant dynamics that drown out the bleating voices of pundits and cynics alike. The Internet is not a bubble, the cloud is not a fad, and digital transformation is, well, transformative. Let's take a look at what that last one means for Financial Services.
Digital Transformation represents a series of undertakings that are massive in terms of their economic impact (both investment and return), organizational impact, and strategic technology implications. There is no greater strategic imperative for Financial Services CEOs. Google this: "Digital Transformation Bank CEO," and see.

The best and the brightest are fighting for podium share to help define what this means. In my mind, in order to keep things simple (for myself, if for no other reason) I like to assign any business imperative to one of three buckets:
Make money
Save money
Manage risk


As it turns out, much of what comprises the conventional wisdom about Digital Transformation falls in line with this rubric. Meaning, it's not just a marketing effort. Not just RPA. Not just security across expanding digital touchpoints. It's all of the above, and more.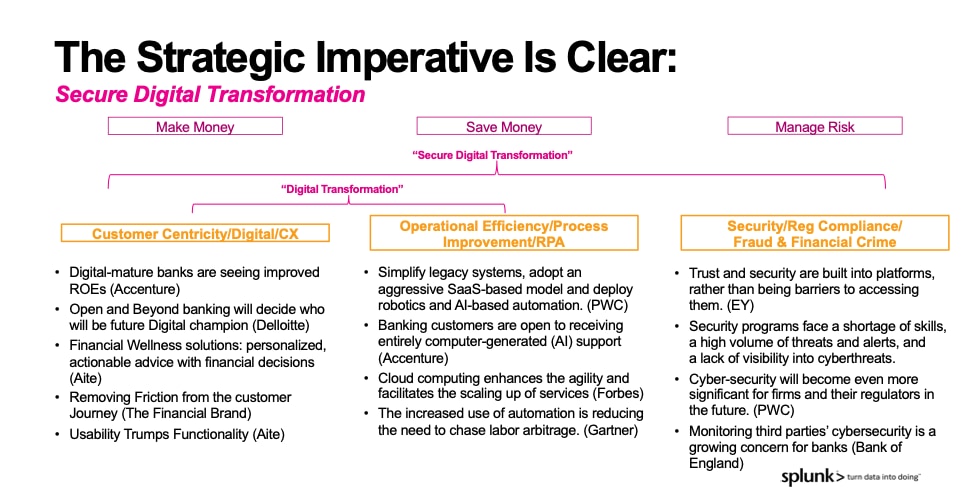 The right combination of competition, opportunity, and technology advancement make this an initiative that is both timely and high stakes. It is a board room topic to be sure. But there is another important driver that acts like a strong undertow. It drives both business and technology strategy. And is arguably the "on deck" theme that will take Digital Transformation to the next level: Platform Business Models.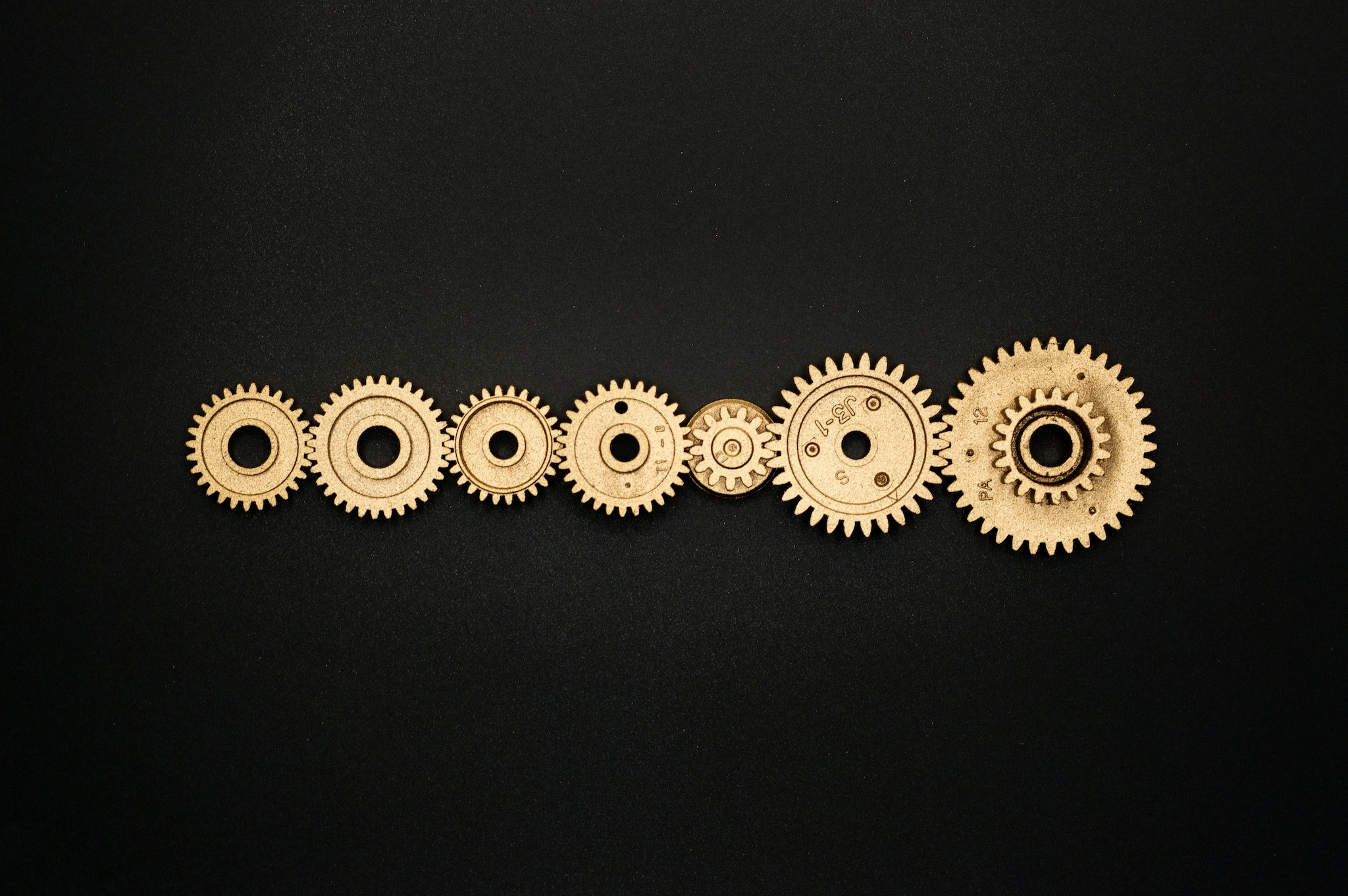 We won't go too deep into Platform Business Models here. A lot is on Google for you ☺. Think Airbnb, the largest landlord with no real estate owned. Or Uber's fleet of unowned cars. You get the picture. This trend is significant because it is not only changing the landscape of engagement for financial institutions in new, emerging marketplaces and ecosystems, but is also transforming the way tech organizations at these firms are evolving. Why should every product have its own, sourced payment solution? Let's build a "payment as a service" for business to subscribe to. That kind of "internal technology platform" thinking is the next step, and true manifestation, of the consumerization of IT. And that's where Splunk comes in.
The CEO needs to Transform the enterprise. Technology is a key partner in the initiative. Business leaders need to incorporate technology capabilities into their strategic roadmap. And the only way to build for the future, with the ability to:
Optimize customer experience through service reliability and breadth-of-offering insight, achieve
Operational excellence with system and process visibility, uninterrupted from on-premises to cloud and out to partners
Secure the entire digital surface

...is with Splunk's Data-to-Everything Platform.

And that's why the CEO cares about Splunk. We will explore Splunk's specific lynchpin capabilities for this important trend next!
----------------------------------------------------
Thanks!
Julio Gomez