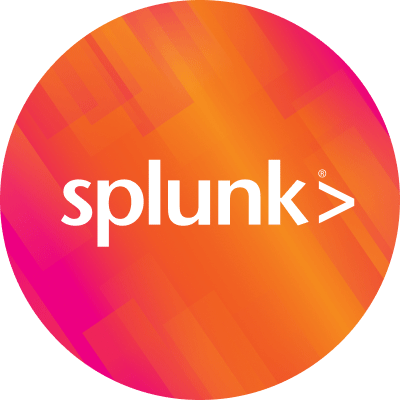 By Guest April 17, 2019
The following is a guest post from Marvin Christensen, CIO and Cyber Security Manager, National Ignition Facility (NIF) at Lawrence Livermore National Laboratory.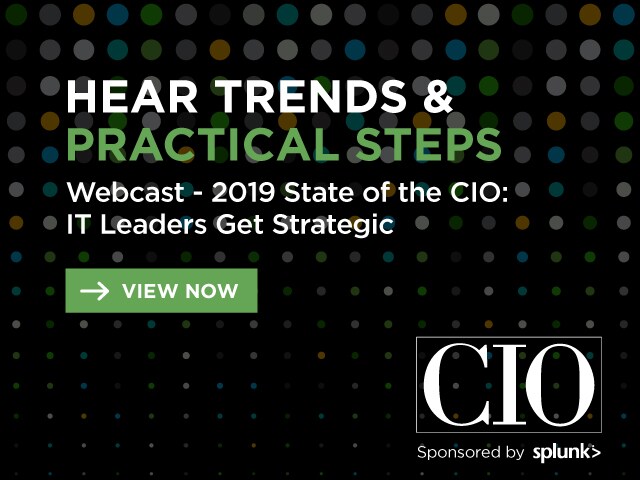 Recently, I had the pleasure to participate in the IDG 2019 State of the CIO webcast with Splunk's Rick Fitz, Senior VP, IT Markets, and Adam Dennison, CIO's Publisher. Interestingly, according to IDG's 2019 State of the CIO research, CIO agendas are increasingly strategic, driven by the need to fuel business innovation and develop and refine business strategy. As digital transformation heats up, CIOs must become more proactive to excel.
As a leading IT manager and chief information officer at a government agency, I have seen this transformation first hand. I work at the world's largest laser facility known as the National Ignition Facility (NIF) at Lawrence Livermore National Laboratory. NIF's mission is threefold:
NIF was founded by the National Nuclear Security Administration as a key contributor to the Stockpile Stewardship Program which keeps the U.S. nuclear stockpile safe, secure and reliable without underground testing
Scientists conduct astrophysics experiments that help maintain the country's competitive advantage in scientific endeavors
NIF is working to demonstrate fusion ignition, which could potentially unlock a clean, carbon-free energy source.
Scientists conduct thermonuclear fusion experiments that create extreme states of matter with lasers—known as laser shots—that can reach temperatures of 100 million degrees and achieve the same temperatures and pressures that exist in the core of stars, planets and inside nuclear weapons.
Four years ago, the National Nuclear Security Administration asked the NIF to double the number of laser shots—from around 200 to 400 annually—and IT leaned on technology, vendors and best practices to accomplish our mission, all while using the same resources.
IT made a conscious decision to change our strategy to a data-driven model. We initially started using Splunk as a security tool, to gather data, aggregate it and ensure that the NIF is secure. After bringing network, authentication and host data into Splunk to resolve security challenges, our team decided that by aggregating that data with additional data sources (such as application data), it would provide real-time visibility across the NIF facility. By monitoring the applications, we're able to identify issues and resolve them, avoiding unscheduled downtime or slowness to maintain a higher availability of the NIF facility for the scientists.
With Splunk Enterprise and Splunk IT Service Intelligence (ITSI), our users and IT department proactively monitor the status of their machines and systems to detect issues. Developers monitor their applications for availability and performance, and NIF operators keep tabs on the facility status.
Splunk is also used to monitor the Internet of Things (IoT) of NIF's Integrated Computer Control System (ICCS)—NIF's controls system that manages more than 66,000 control points in the laser facility. ICCS Operators use Splunk dashboards to monitor events based on a variety of data sources, including application data, operational data, and sensor data like laser voltage, temperature and pressure. We're just starting to use the Splunk Machine Learning Toolkit to respond to IT issues and predict abnormal behavior within the laser facility, improving availability.
Data is critical to operate the NIF facility. The ability to correlate multiple data sources into one pane of glass has been critical for our team. Also, Splunk dashboards make it quick and easy to surface the data to anyone.
We use Splunk for monitoring and analytics on a wide range of sensors, including cameras, controllers, and motors that are critical components of the laser facility's infrastructure. It's essential that all systems in NIF are operating properly and ready to go when scientists have an opportunity to run their experiments on the NIF.
With Splunk ITSI and the Machine Learning Toolkit, NIF engineers can detect when these sensors begin to decay, and perform predictive maintenance, avoiding unscheduled downtime.
While the NIF is unique, issues like availability, innovation and transformation are common concerns among CIOs everywhere regardless of the industry. If you want to learn more about the webcast I mentioned, download it here: "2019 State of the CIO: IT Leaders Get Strategic."