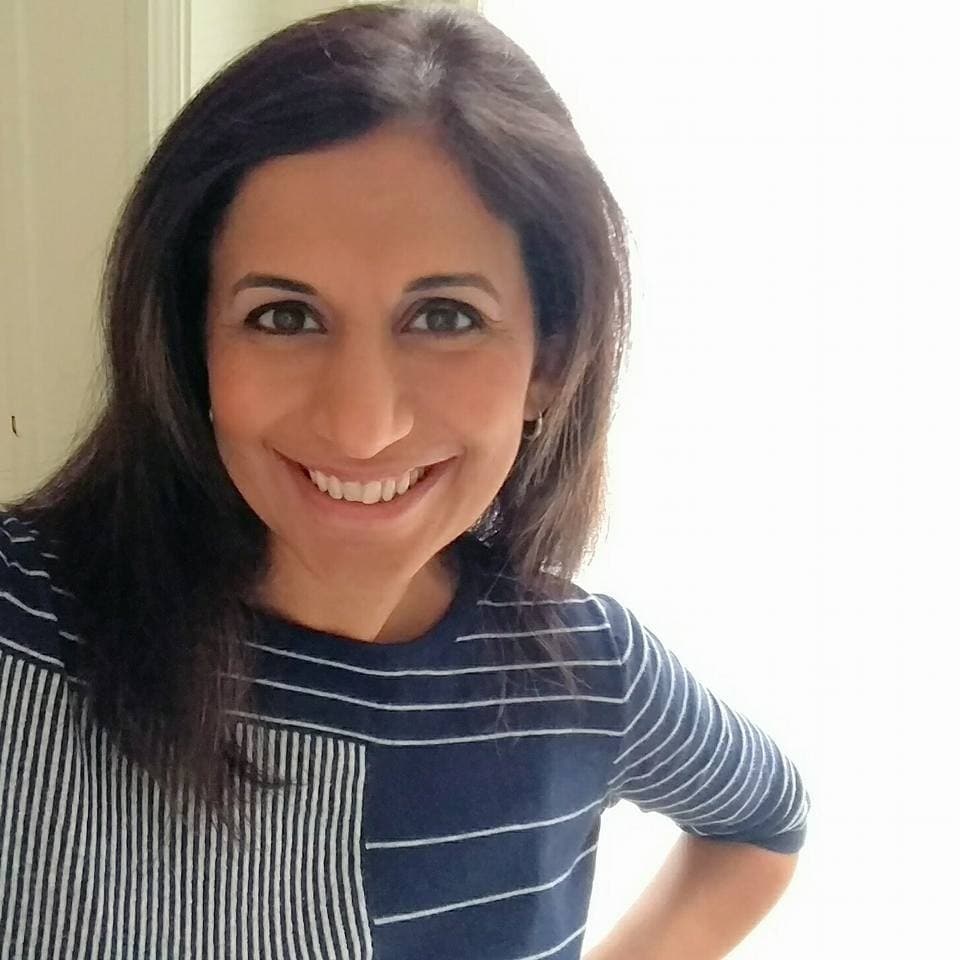 By Seema Haji December 18, 2017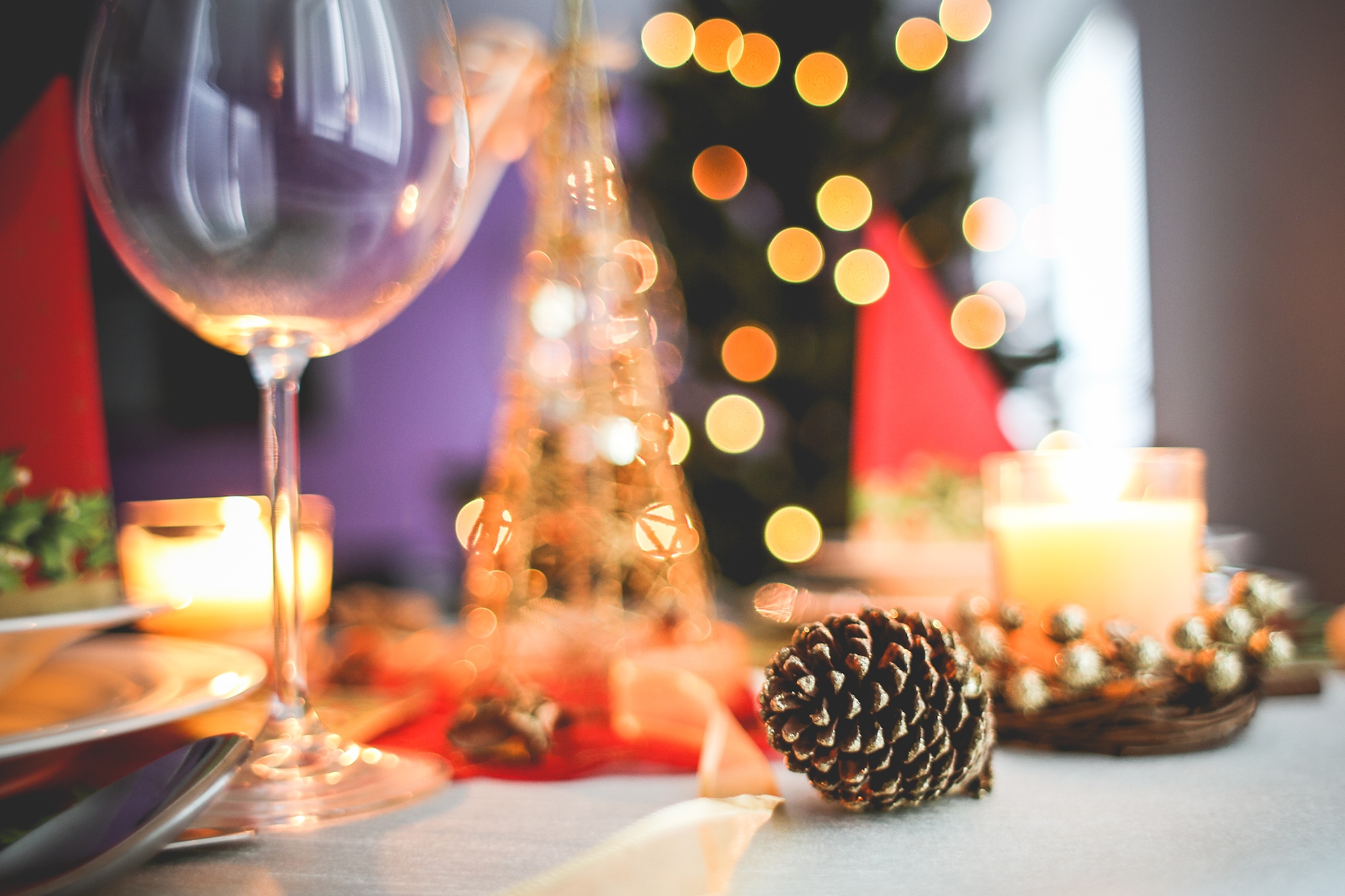 With the holidays right round the corner and the shopping nearly done, it's time to think entertainment! Whether you're hosting or the guest—the music, the food, and the smells of winter all bring back memories of past holiday cheer and give us the opportunity to create wonderful new memories. It's time to set the scene.
This year, I'll be hosting Christmas at my house. My teeny San Francisco condo will be packed with 12 people and lots of holiday cheer! "Jingle Bell Rock" and "White Christmas" are personal favorites on my holiday playlist, so I'll be queuing those up early to make sure they get into rotation—a lot! For the food, I'll be serving the classics, with a twist. Turkey, gravy, mashed potatoes, and chips and curry. In the evening, after eating and chatting and maybe even some caroling, we wind down with holiday movies, hot chocolate, and a round or two of Cards Against Humanity.
In the past, I've delegated music and games to my trusty brother-in-law. These days, it's nice to rely on music and TV services that keep on top of trends, customer demand and the latest technology that adapts to personal styles. It's easy to enjoy your favorite tunes while sipping gluhwein, but how often do we take a moment to appreciate the technology that drives fast iteration and the data to know what, when, where, how and why to make the changes? After all, it's the technology behind the scenes that drives the ambiance for the evening.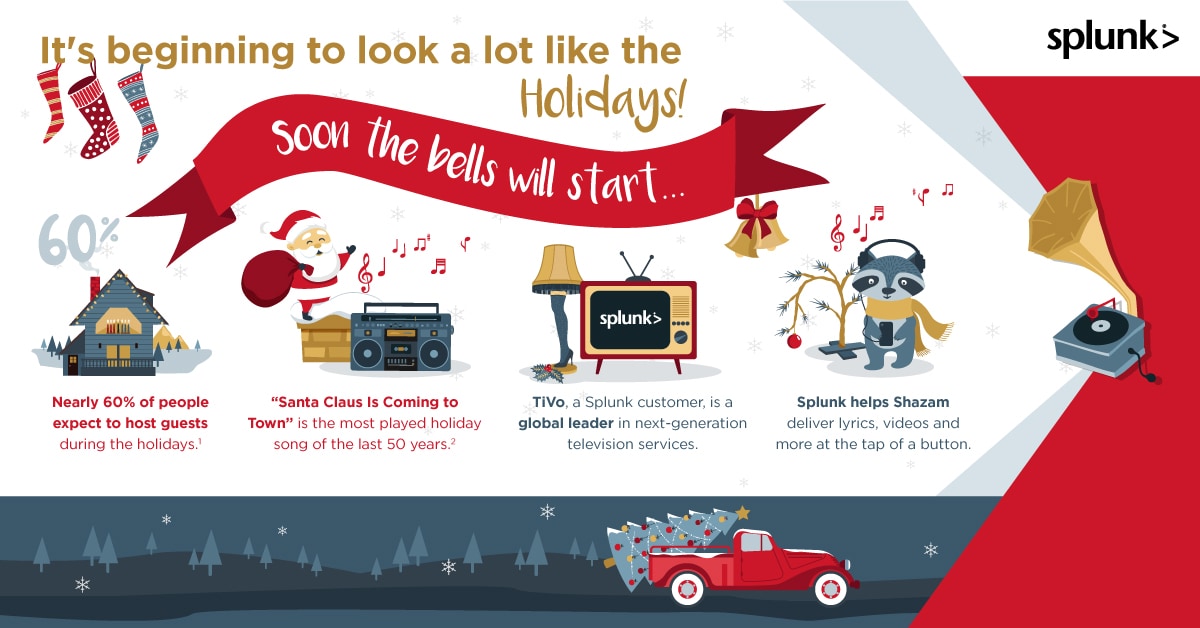 Take Shazam. With a simple tap of a button, Shazam delivers a deep content experience in seconds, including lyrics and videos as well as purchasing, sharing and more. Shazam's business is built on driving user engagement with its music and media recognition app. When users "shazam" songs or television content, they create machine data. This data contains significant insights, including critical information needed by the product team, salespeople and executives at Shazam, ultimately affecting product and business decisions.
Shazam has a rapid iteration model, with a new version of the app released every two to four weeks. Each update is designed to drive incremental improvements in the experience, aimed at increasing customer engagement and enjoyment. The product and engineering teams rely on Splunk software to monitor the impact of every change—during test stages and once a release is in production.
By staying on top of customer trends and constantly improving, entertainment providers keep us well stocked with the latest and greatest. Splunk software helps companies like Shazam, TiVo, Amaya Gaming and Nexon Korea Corporation stay at the forefront of demand.
What would the holidays look like without entertainment? We suggest media and entertainment companies read the "Data Secrets Revealed – A Collection of Customer Stories" e-book about how Splunk can help so we never have to find out.
Footnote:
[1] https://www.esfi.org/resource/holiday-entertaining-safety-315
[2] https://www.ascap.com/press/2016/11-21-top-holiday-songs