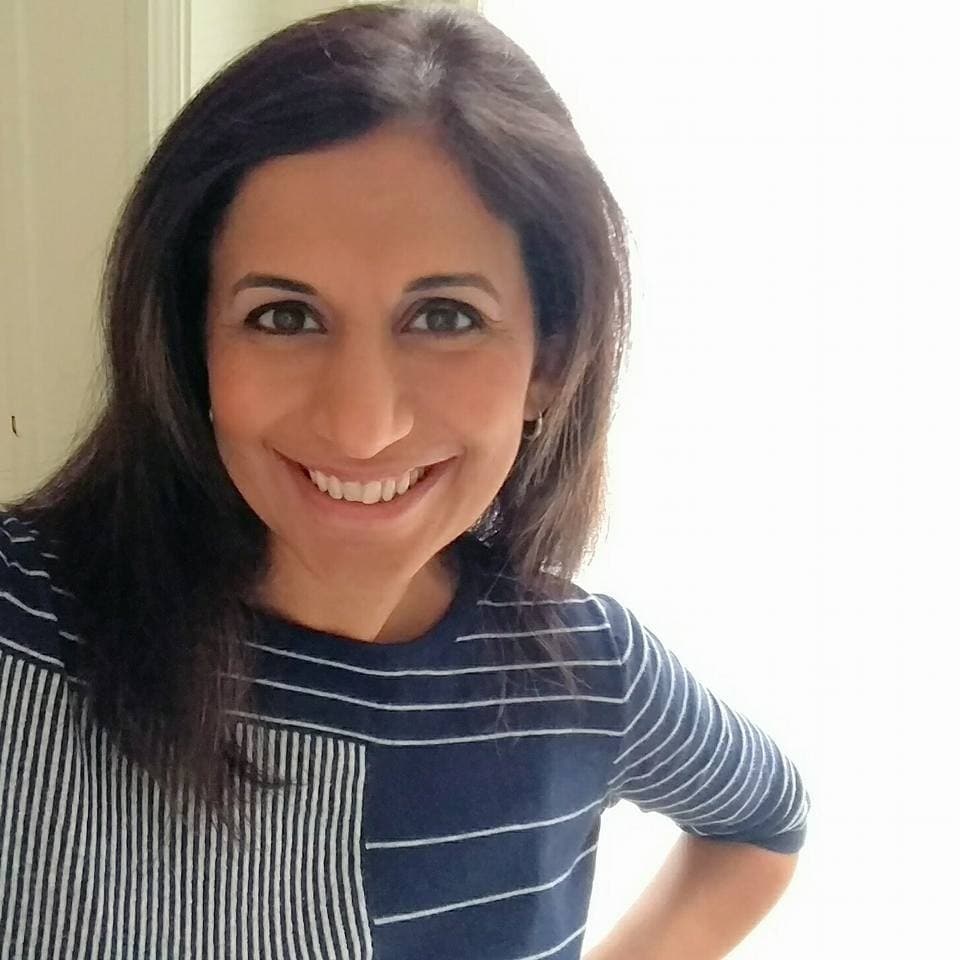 By Seema Haji December 06, 2017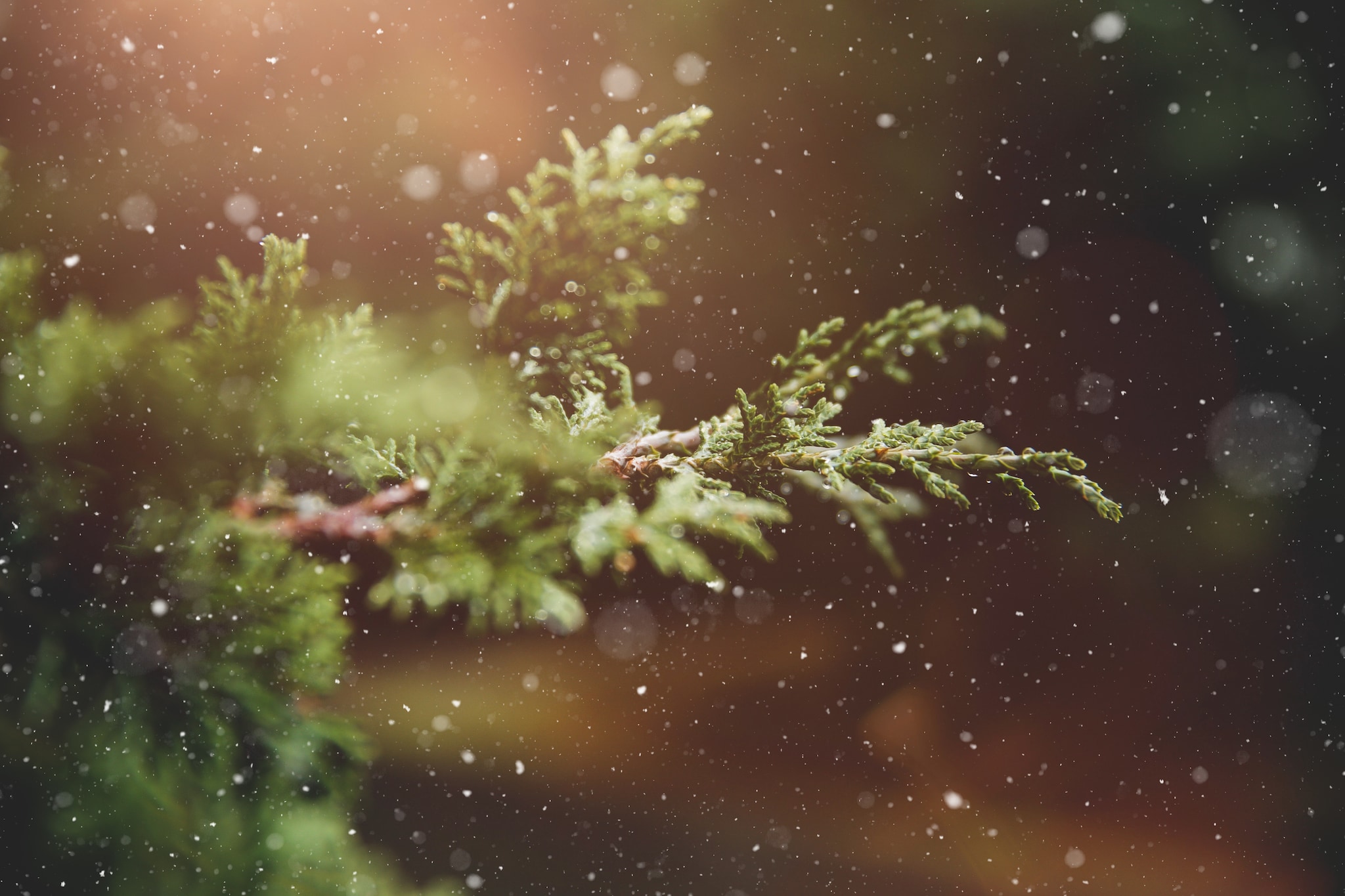 For almost everyone I know, the winter holidays are a favorite time to travel. For some it's taking that much needed break, for others it's getting together with family for homemade pies or sunshine and beach umbrella drinks, and for some it's all of the above. For folks like me who didn't grow up in the United States, December holidays offer a time to travel to India and visit my parents and childhood friends—something I look forward to all year!
Travel during the holidays, however, can be stressful for both travelers and the carriers and service providers who have to plan for the additional traffic. Competitive airlines and cheaper fares equal more travelers. Throw in some bad weather or system delays and you've got yourself a painful holiday travel experience. Remember the massive 2010 European snowstorm that grounded thousands of flights? Yep, I was at the Frankfurt airport frantically finding a store to buy winter boots.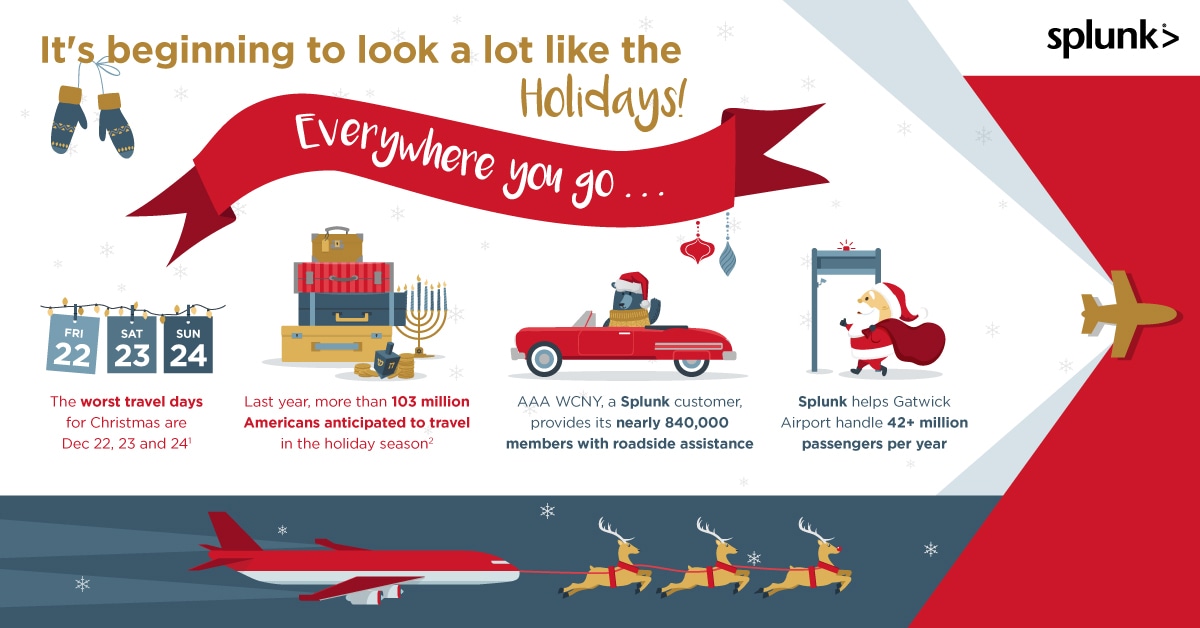 Going into this year's holiday travel season, there are ways to minimize stress; after all, the holidays are no time to turn into a grinch! Plan ahead, shop early, and avoid traveling on December 22, 23 or 24 if at all possible. If you have to travel on those days, when delays are inevitable, remember all that is waiting for you at your destination—your loved ones, presents, pies and umbrella drinks!
Delays happen; when they do, I remind myself to go with the flow. It helps to remember that your carriers and service providers are doing their best to get you to your destination on time and with as much holiday cheer as possible. For that, online travel sites, planes, trains and automobiles are transforming themselves and relying on technologies like Splunk to optimize the customer experience.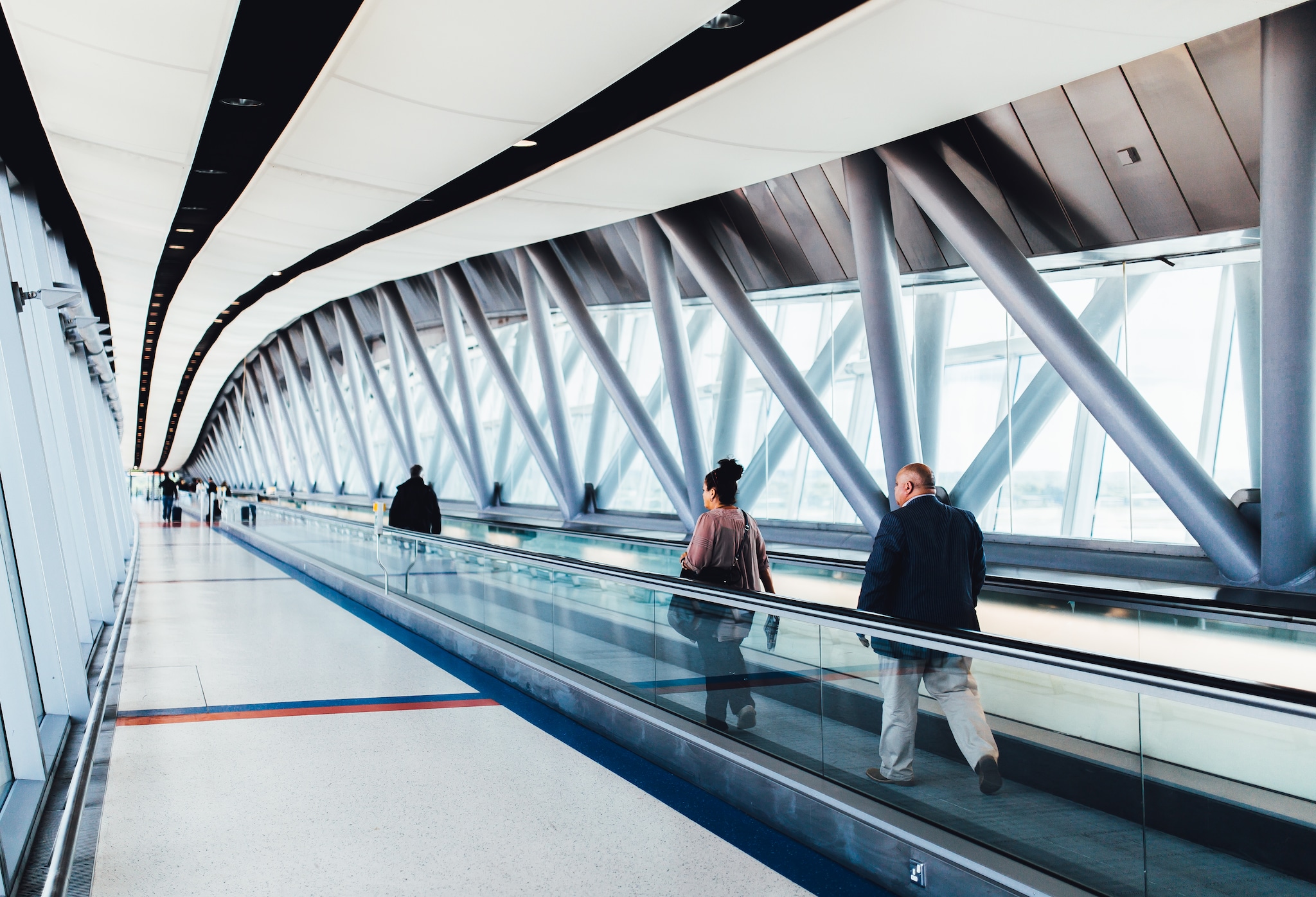 Take Gatwick Airport, which handles more than 42 million passengers per year, boarding and disembarking 55 flights per hour from 52 different airlines. Gatwick uses Splunk software to provide the best possible passenger experience. Using Splunk Cloud, the airport monitors data from its own systems and social media activity to more accurately predict passenger flow ahead of time. This extends to additional data pulled from Network Rail and the Highways Agency, as road or rail disruption can mean more passengers arriving in a condensed timeframe. Factoring these real-time alerts into its operations allows Gatwick to dynamically change crews' breaks, or call in more resources to meet demand and get passengers through to departures as quickly as possible.
And that's merely one story. Other Splunk customers like AAA WCNY, Karavel and e-Travel SA also rely on Splunk during the holidays (and year 'round). To learn more, read our "Data Secrets Revealed" e-book for a larger view into how Splunk helps optimize the customer experience for travelers like us—not just for the winter holidays, but every day.
Happy Holidays and safe travels from all of us at Splunk. Remember, if Santa can get there on time, so will you!
Footnote:
[1] Based on AAA estimates for 2016: http://newsroom.aaa.com/tag/holiday-travel-forecast/
[2] See SmarterTravel article: https://www.smartertravel.com/2017/09/22/best-days-holiday-travel-2017/