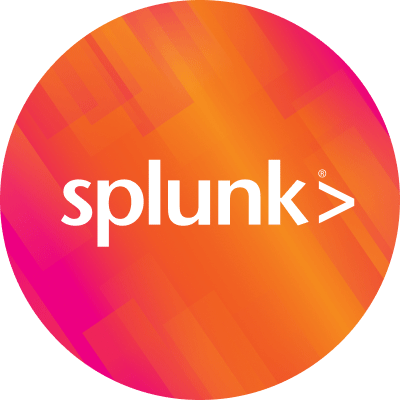 By Splunk January 22, 2019
Late last year, we hosted the final European SplunkLive! events from a busy 2018 in Stockholm and Utrecht, meeting over 1000 customers, partners and data enthusiasts.
Between both cities we had customer presentations from Bonnier Books Nova, Telia, Belastingdienst (the Dutch Tax authorities), POST Lux and Irdeto - all sharing their Splunk stories and explaining how they are maximising value from their data. From security use cases, to businesses using big data insights in every sector of the company, what's clear is how data is central to every business and the scale of insights that teams across the region is growing each day. Below is a quick overview of each customer's story and a link if you'd like to view the slides or watch the video of the customers telling the story themselves.
Bonnier Books Nova - Christopher Munkestam, Head of Technology
Christopher took the stage to explain how the use of Splunk went from being used by just the technology team, to a platform for everyone throughout the publishing house. From marketing to customer support, Christopher and his team have trained everyone on Splunk, enabling the entire business to get the customized insights that they need. Today, each of the different teams can drill down to details such as which books are selling best, where and why - all without the extra help of IT building separate individual reports.
Watch a video of the presentation here.
Telia Company - Pekka Riipinen, Head of Cyber Intelligence
Using the 'Canary in the Coalmine' analogy to explore tailored threat detection, Pekka's presentation focused on the combination of people, process and technology to tackle cyber security challenges at Telia. He spoke about how his team are using Splunk Enterprise Security as a SIEM module and how the major mobile network operator transitioned to a successful detection model with empowered analysts able to undertake faster investigations.
Watch a video of the presentation here.
Dutch Tax and Customs Administration - Karl Lovink, Technical Lead, Security Operations Center & Arnold Holzel, Security Analyst, Security Operations Center
In a joint presentation, Karl and Arnold explained how the Dutch Tax Office are indexing 1.5TB of data a day in Splunk and how the team are dealing with real-world phishing attacks, with criminals claiming to be representatives from the Dutch Tax office. The team explained how they detect phishing as quickly as possible, gaining visibility with Splunk as to who is trying to send emails on the Tax Office's behalf.
Watch a video of the presentation here.
Irdeto - Jan-Jaap Oosterwijk, Technology Evangelist and Constantin Bajireanu, Manager, Service Operations Center
Next up was Jan-Japp and Constantin from Irdeto, with a fascinating presentation on how the world leader in digital platform security is monitoring its network with Splunk, with future plans to introduce Splunk IT Service Intelligence. Irdeto is protecting platforms and applications for media, entertainment, games and connected transport and rely on Splunk and VictorOps to monitor business metrics and trends dealing with 84,000 scheduled alerts per day.
Watch a video of the presentation here.
POST Luxembourg - Cu Nguyen, Ph D. Data Scientist and Security Architect
Cu took us through a deep-dive into PBX hacking and how one of the biggest companies in Luxembourg detects a multi-million dollar a year problem - fraud. Cu explained how enriching data in Splunk provides a secure and more accurate way of analysing a threat and gave a demonstration on how hacked numbers were being detected and blocked automatically thanks to Splunk.
Watch a video of the presentation here.
Thank you everyone who came to both events and a very special thank you to all of our speakers. If you want to read more about Splunk customers we have an ebook packed with other data stories from around the world - and you can get your copy here.
As always, thanks for reading.
Matt Davies
----------------------------------------------------
Thanks!
Matt Davies