The 7 Essential Capabilities of a Data-Driven SIEM
Modern threats demand a SIEM with data-driven security and continuous monitoring.
SIEM (security information and event management) technology is now over a decade old, and legacy SIEMs simply can't keep up with the rate and sophistication of today's cyberattacks. For improved enterprise cybersecurity, SOC analysts must be able to anticipate threats and put measures in place to limit the vulnerability of their organization in real time.
Fortunately, today's leading SIEM solutions combine long-time storage of event logs with real-time monitoring to provide a holistic understanding of the organization's security posture.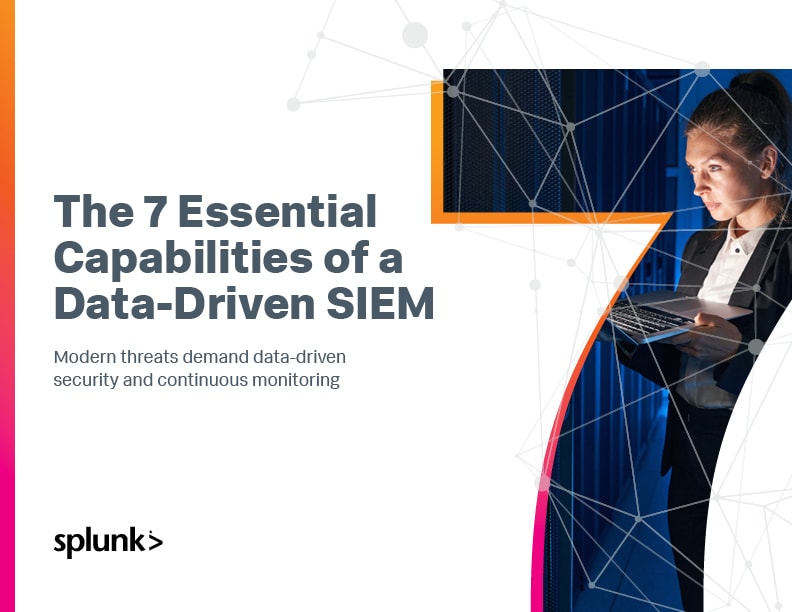 Download your free copy of the e-book to learn the seven essential capabilities of a data-driven SIEM.