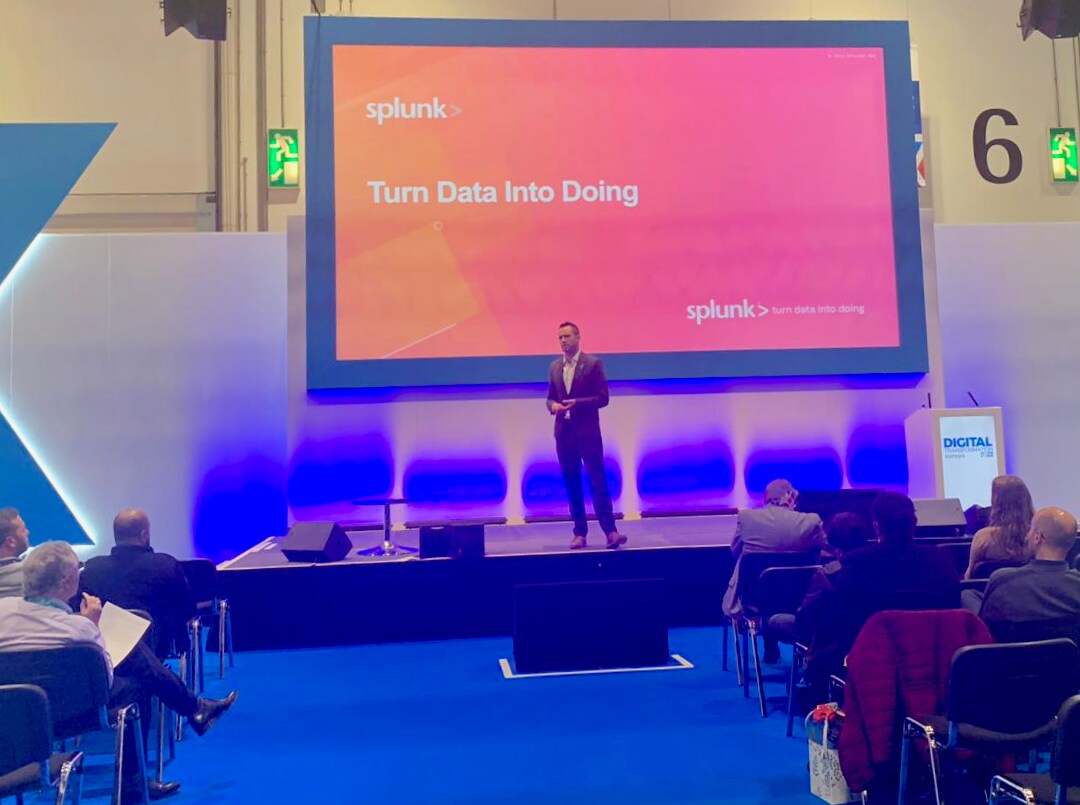 Last month, I was asked to present the keynote address at one of Europe's largest digital transformation expos. I spoke about business transformation, how companies could exploit game-changing capabilities and how to turn data into doing. We discussed how data was everywhere, and how I thought shining a light onto your dark data will be one of the most important things businesses do in the next 3 years. The opportunity here is huge.

During the talk, I asked two simple questions:
How can your organisation truly grab this opportunity to do something transformational?
How can you put your name to something that delivers lasting change?


I really enjoyed some of the questions that rolled in afterwards surrounding organisational and culture change. I've long been a fan of Kotter's 8-step Process for Leading Change, and so here's my take on how you can exploit this framework to help your business exploit the value of a transformational capability.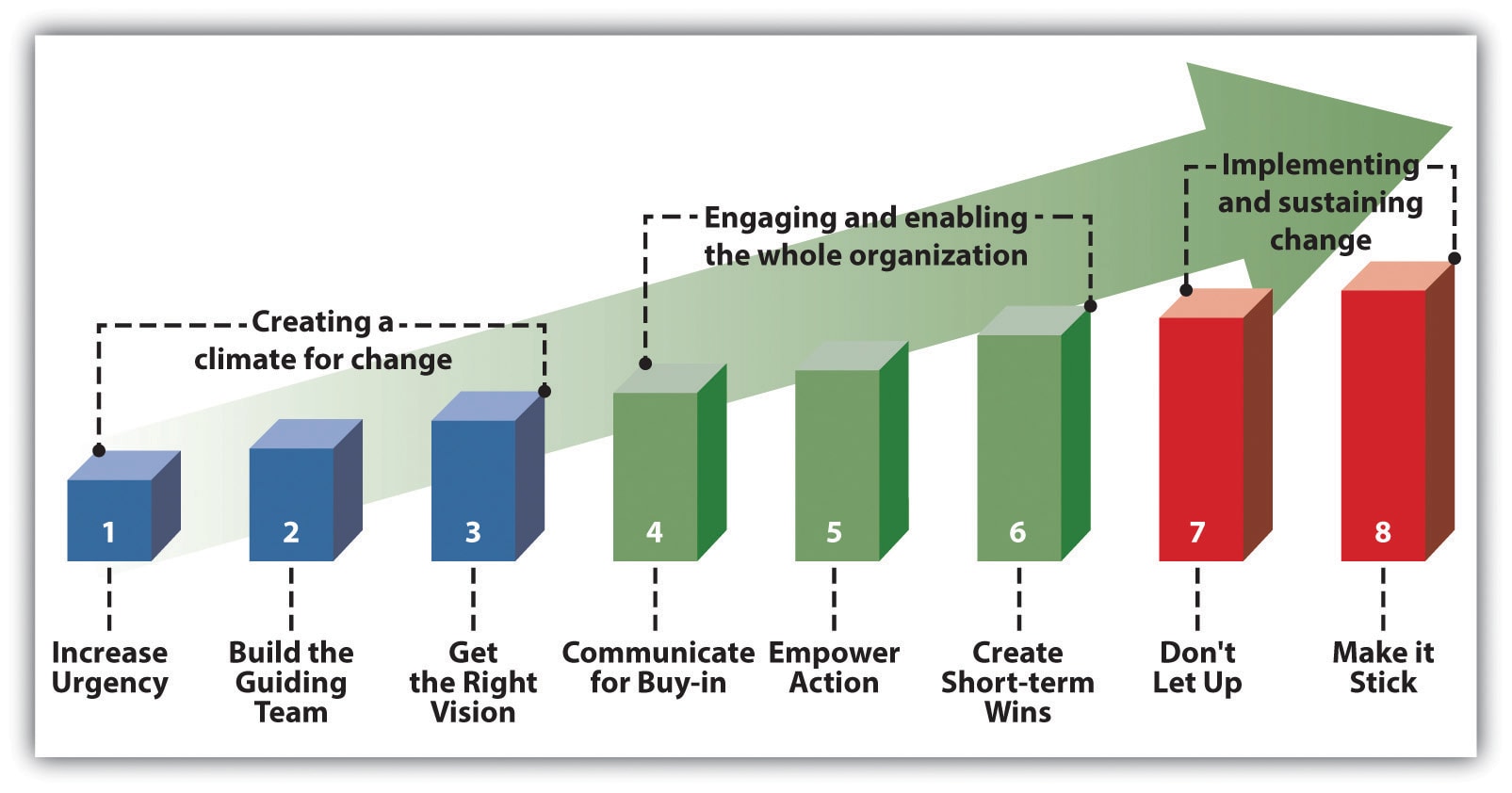 1. Create a Sense of Urgency
The requirement to change can often arrive from a crisis. Your customers can be unhappy, funding could be cut, or a corporate risk has just started flashing critical. It's really important to jump on this — use honest yet brutal metrics to show everyone the root problems that the capability can help you nail. Tie it emotionally to some key internal stakeholders pain points. Most of all, be ready to pounce on all opportunities - they might arrive when you're waiting in the coffee queue.
2. Build a Guiding Coalition
Now that you've created a sense of urgency, you will need to have some key people onboard with the idea. Simon Sinek would ensure you pick people high on the trust axis, rather than high on the performance axis. Giving that team the focus and time to execute on a successful creation is key. You are unlikely to be successful in creating something special if your team are helping you in their spare time. Don't allow the board to fully delegate this without giving you resources.
Wherever you can, keep it honest. Ensure the team have the courage and security to speak their minds. Honesty breeds openness and will deepen relationship building. Don't say what you think people want to hear.
Wherever you can, keep it honest. Have the courage and security to speak your mind. Honesty breeds openness and will deepen relationship building. Don't say what you think people want to hear.
3. Getting the Right Vision
At Splunk, I talk with our customers about a vision statement or joint charter in our Splunk Success Framework. What we don't say is "think big," but rather, "make it realistic and likely." Using TOGAF, us enterprise architects talk about the future state, but the vision isn't just about where we're going, it's about how we're going to get there; a sequence of transition states. Underpinning your vision is a strategy to get to each transition state.
Don't forget funding. You will need to tie in funding lines to help you get to those interim states. Have a detailed plan to get to each state. For our largest customers, our Customer Success Management team can help you build a Success Plan, show you what outcomes we can help you achieve for the coming years, and pull the Splunk resources in to support.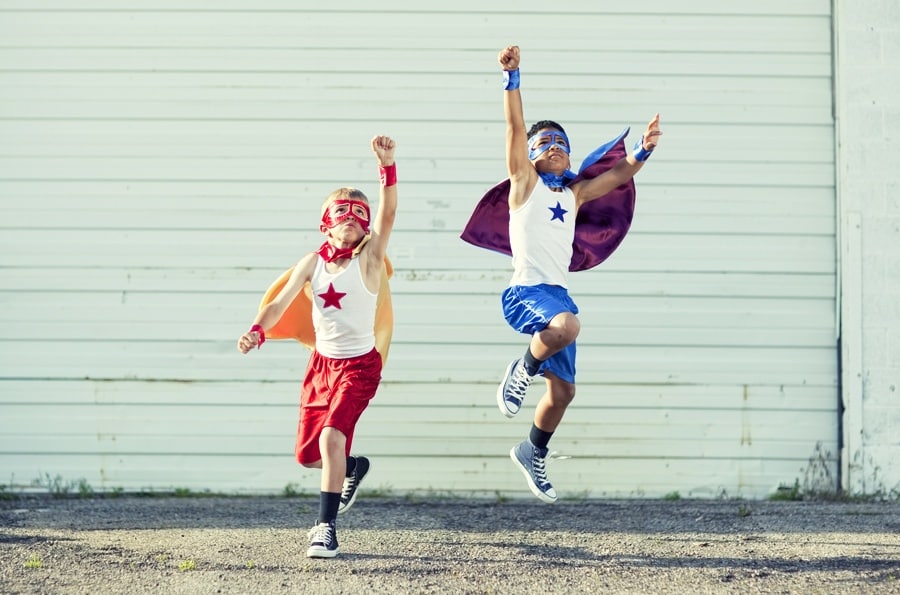 4. Communicate for Buy In
Kotter talks about "Deeds speak volumes." I love this. Use that as your underpinning guide. There is so much communication, so much data around in an organisation – so whenever we communicate, we do it with relevance, honesty and openness. Ensure you listen to feedback, and encourage two-way communication. Make the big messages very, very visible through any medium you can.
5. Empower Action
My favourite. You'll undoubtedly have some in the team who are up for the challenge and dislike the status quo. Empower them in any way you can. Help remove obstacles. Get them trained. Confront nay-sayers. Persuade reluctant bosses, or escalate if necessary.
6. Create Short-term Wins

Choose some small packages of work that will create instant results. Tie them to user pain and keep them cheap. Jump on these early victories and go big with the announcements. Reward those who deliver. I've had customers from different silos within the org sit next to each other, using Splunk to explore the previously-untouched. Eyebrows rise, eyes widen and pulses rise. I love watching this happen.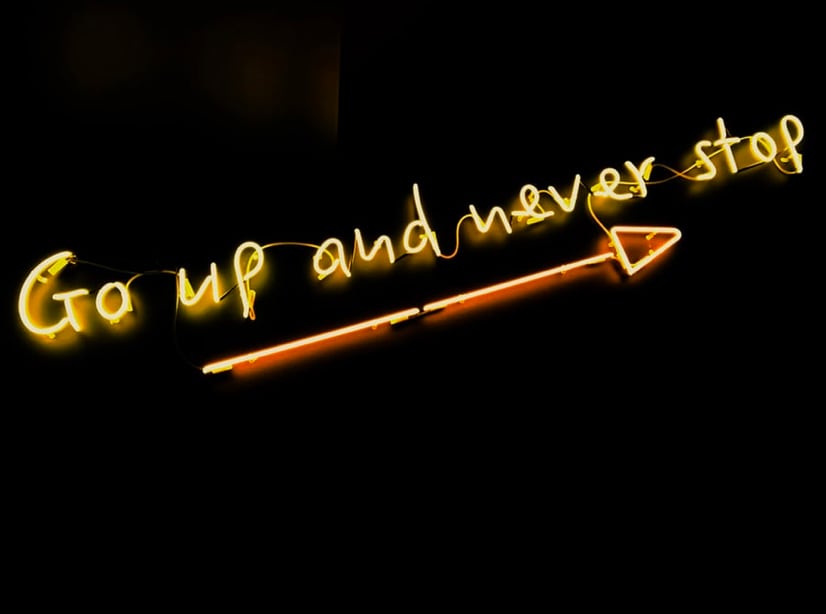 7. Don't Let Up
Keep the foot down. Develop people as they deliver. Don't go back to the way things were done. Look for some unnecessary processes (extra points for inter-departmental nonsense!) and throw them in the bin. Look for more opportunities and nail them.
8. Make Change Stick
You've done so much already, now anchor all of your good work. Create best practice, retrain the workforce. Culture usually comes at the end of Kotter's 8 Steps, not the start, so reshare the new culture you have created. Use big stonking stories about the new org you have created to underline the situation. Those who align to the culture are onboard and will really stand out; give them visible and influential roles.
So there you have it — my take on Kotter's 8 Steps. If you have any more, please get in touch!