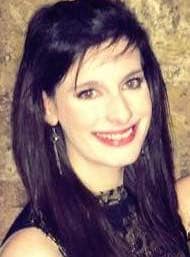 By Helen O'Keeffe April 09, 2019
Meet Abbey Hider, Public Sector Account Manager based in Splunk's London office. Positive, enthusiastic and driven, Abbey's strong performance throughout her two year tenure at Splunk has already yielded two promotions! Abbey is a member of the EMEA Women at Splunk group and also provides mentorship, career guidance, and support to interning female students. Get to know more about Abbey and her role in sales, in her own words: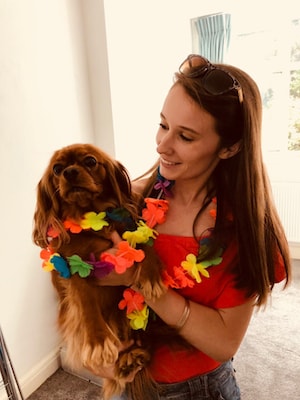 I'm a Psychology graduate with a love for travel, people and animals (not necessarily in that order), and I've been at Splunk now for just over two years. My current role is that of an Account Manager working with organisations in Healthcare, Blue Light and Local Government. On a typical day I interact with customers, partners and colleagues to craft solutions fit for various use-cases in my customer base, ranging from Cyber Security to IT Operations and IoT.
My path started by being headhunted for a sales role, and quickly realised it was where I see my future as it fits well with my driven personality. I decided to join Splunk as I was looking to get into software sales and data, having worked closely with a data analytics company in a previous role. I saw that this is the future of technology and wanted to be a part of such a fast-paced industry in the early years of my career. Since joining Splunk, I've been fortunate enough to undergo two promotions, moving me from an "Inside Sales" role into the world of "Field Sales". Splunk is great at supporting career development goals through enablement and education, and with the rate of growth we are currently undergoing, there are new roles and opportunities opening up all the time. I love my job because it enables me the flexibility and creativity to approach my "territory" in my own way, and I spend a vast majority of my day interacting and working with customers and partners, which is great!
Being a woman in tech puts a different spin on all of my engagements, and I'm happy to be going against stereotypes and breaking the mould! I've been lucky enough to have multiple mentors at Splunk who have helped me grow in confidence and think outside the box. My advice to other women looking to make the move is to be fearless and go for what you want; hold yourself to high expectations and don't let stereotypes get in your way.
My advice for anyone preparing for a tech sales role would predictably be to ensure you know the company and have a base-knowledge of the product, but I think where I have been successful in interviews has also been through honesty. If there are gaps in your knowledge or competencies, these are easy to bridge, and if you're right for the role this will shine through in an interview. Being a false version of yourself will only land you in a difficult position and won't make use of your true abilities, so be truthful about your strengths and weaknesses to find a role which is a great fit, and will be a positive career move long-term.
At Splunk, we are committed to an open, diverse, and inclusive culture that empowers employees to be the best versions of themselves. If you'd like to join us, check out Splunk EMEA Jobs or visit Splunk Careers. Thanks for reading!