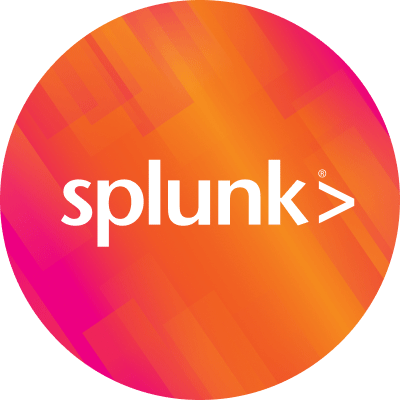 By Splunk May 14, 2020
As COVID-19 continues to impact the global community, Splunk is focused on supporting our employees through this shift in their work environments. I recently sat down with Claire Zhang, Splunk's Talent Acquisition Recruiter based in Shanghai, China to talk about her experience with the effect COVID-19 has had on her community, personal and work life. Take a look below to learn more about her experience first-hand and what life in Shanghai is like now!
What is your name, your role and which office do you (normally) work out of?
My name is Claire Zhang, I am a Recruiter in APAC Talent Acquisition Team and I am based in Shanghai, China. I have been with Splunk for over two years.
What was it like/How did you feel when the government first implemented the shut down?
Life in the first two months in 2020 came to a standstill. Looking back, it felt so unreal. The coronavirus broke out a few days ahead of the Chinese New Year (Similar to Christmas in the West, when most people stay with their families). Hubei Province was the first to be shut down. Elsewhere in China, people were told to stay at home. For the first time I know, the government extended the Spring Festival holiday.
I never had a similar experience before in my life! Even the SARS period was very different — I was a teenager then and was quite fearless and carefree. But this time, people around me seem to matter much more, as my parents are getting old and my child is still small. When I saw the number of confirmed cases increase rapidly each day, I just can't help feeling anxious and worried.
Why did you feel that way?
Because we were surrounded by news and social media about the virus 24/7 with very specific numbers and vivid examples of how it affects our lives. Also the virus is highly infectious and some symptoms could be quite serious. We saw people lost their loved ones and our daily routine has been impacted in almost every aspect. Therefore the feeling was overwhelming.
What was China/Shanghai like during this time?
The streets were empty, shopping malls and theaters were closed. Shanghai airport was empty even during rush hours as most flights were cancelled. No one went out unless they had to.
Most restaurants were closed. For the few ones that were still open, they only provide take-out or delivery service.
Retail business also adapted quickly, even China Petrol started selling vegetables. Gas-filling customers could drive through and food will be delivered to their trunks.
You may wonder what people do at home. They cook! A lot of my contacts started posting food they cooked on WeChat moments. It felt like a country-wide cooking contest.
What bothered parents most were how to kill time with their little monsters at home. Until now, most schools are still closed, students took on-line courses.
All barber shops were closed. After a few weeks at home, haircut became a craft in desperate need. Many of my female friends cut their husbands and boys' hair at home. I also experimented for my husband's hair.
In what way did your life change? What was your personal experience with quarantine/COVID-19?
There were quite some inconveniences. I had to download 5-6 apps to increase my chance to secure food purchasing, during that period. Each day I set two alarms, one at 12am, another at 6am in order to wake myself up to grab food, especially vegetables.
To make things worse, I accidentally broke my finger at that time and I have to go to the hospital. The need for protection was paramount — I dressed myself up with a face mask, sun glasses and a cap. I also wanted to wear gloves, but my swollen fingers wouldn't allow it. The face mask I wore was imported from South Africa, shared by a kind friend of mine, as face masks were a rare commodity in China then.
I have a six-year-old boy, Ben, who is still in kindergarten. The kids missed each other so much, so they had a video group chat with classmates. They were so excited, and kept talking in ways adults couldn't understand. Unfortunately, when you asked them if they want to go back to school, the answer is definitely NO.
Working from home is a good way to retain a level of normalcy, staying in touch with team and other colleagues really helped. I do appreciate the support I get from our team, they have sent warm words to me from time to time, to check if me and my family are ok.
What is Shanghai like now?
Things are getting back to normal with people starting to return to work. Activities are gradually picking up, you can even see queues outside some popular restaurants once again. But most people are still wearing masks on the streets. And with the epidemic becoming a global issue, I think it is too early to relax. I would also like to take this opportunity to wish all Splunkers well and safe, take care!
----------------------------------------------------
Thanks!
Grant Bassett