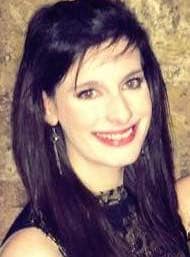 By Helen O'Keeffe August 09, 2017
A study by the Higher Education Careers Unit has shown that 70% of women graduates earn less than £24,000, compared with 55% of men. Analysis by the Guardian, has put the overall pay gap at 9.4%, despite women working the same jobs as their male counterparts. With less than 10% of female CEOs in the UK, there is a still a long way to go when it comes to achieving equal pay in the workplace.
In keeping with Splunk's commitment to supporting diversity, Splunk UK has partnered with the University of Warwick to sponsor Sprint, a programme aimed at bridging the gender pay gap at a graduate level.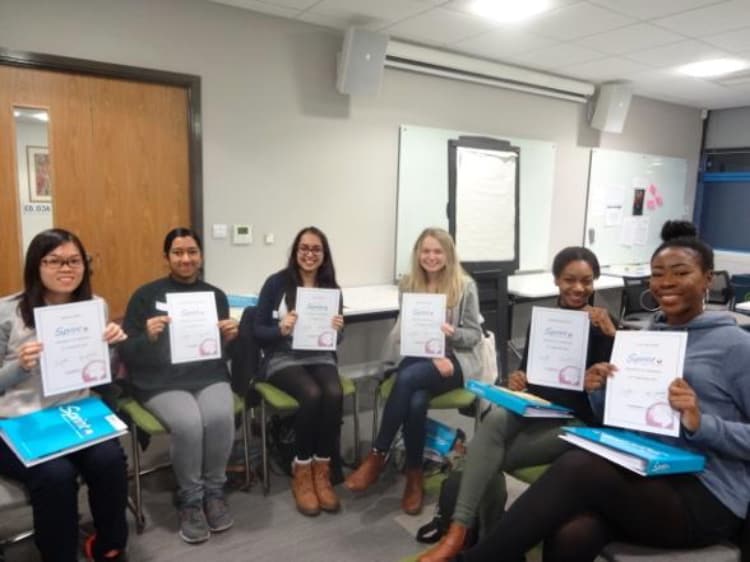 What is Sprint?
Sprint is a personal and professional development initiative for female undergraduates which aims to empower and support them in their university journeys and transition into the workplace.
The first part of the programme ran four days of workshops where students were coached on a broad range of topics including assertiveness, image building, and increasing personal power and influence. A recurring theme throughout the workshops was self-confidence, and the impact this can have on future prospects. Despite the outstanding achievements of many of these young women, a high percentage felt anxious, underprepared and under-qualified for "the real world". I noticed that this sense of uncertainty and lack of confidence was common for most students, regardless of their ethnic, religious or social backgrounds. Somewhat surprisingly, the students had not realised that their feelings were almost universally shared by their female peers – this lead to very interesting discussions within the groups!
On the fourth and final day of the programme, the students broke out into groups and presented to a panel of senior women on what they had learned, and the changes they had made as a result. It was incredibly rewarding to see how the students' perceptions around personal value had adjusted by the end, and a sense of empowerment was beginning to take root.
The other half of the programme gave me and some of my fellow female Splunkers the chance to mentor students over several months. As well as helping with CV and interview skills, we were able to share own personal experiences (both positive and negative) that led to our own professional successes.
By feeding the right messages to women at this stage of their career development, we are working to create a more diverse pool of qualified candidates entering the workplace. The students gained the skills to be more confident, mindful and self-aware, contributing to their future successes.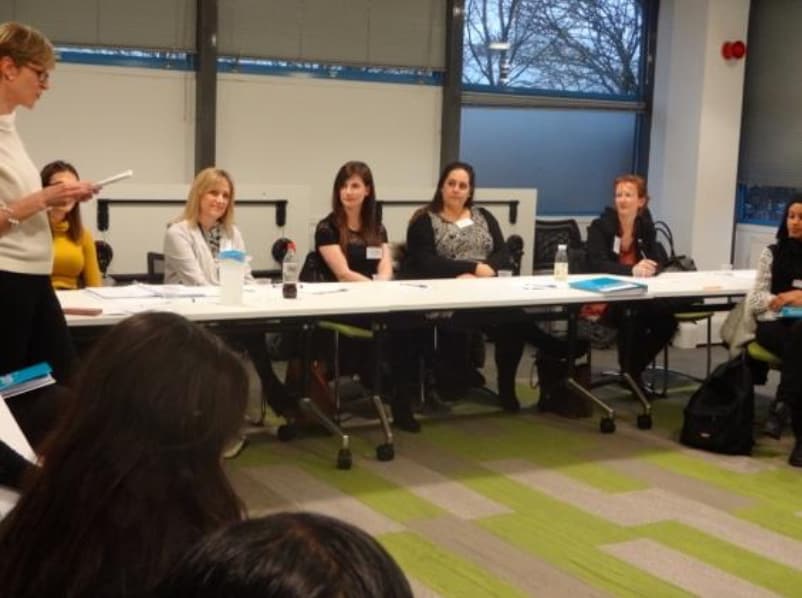 Student Testimonials:
Here's what some of the students had to say about Sprint:
"By participating in Sprint, I'm now able to define more focused and ambitious goals for myself and have the self-confidence to believe I can reach that goal."
"I have started thinking more about the career I want to go into after graduating and what I need to do to get there. The mentorship programme has really helped with this, being able to talk to someone who is further along in their career has given me insight into applying for jobs and how companies work."
"As a result of participating in the programme, I feel that I have really identified my areas of strength and how I can best use these, particularly when applying for graduate jobs."
"I have realised where my values and priorities lie. As such, I have started looking for work experience to help me work towards my ideal career."
"Working with my mentor has been extremely beneficial and has allowed me to explore and develop areas that I wouldn't have got a chance to otherwise."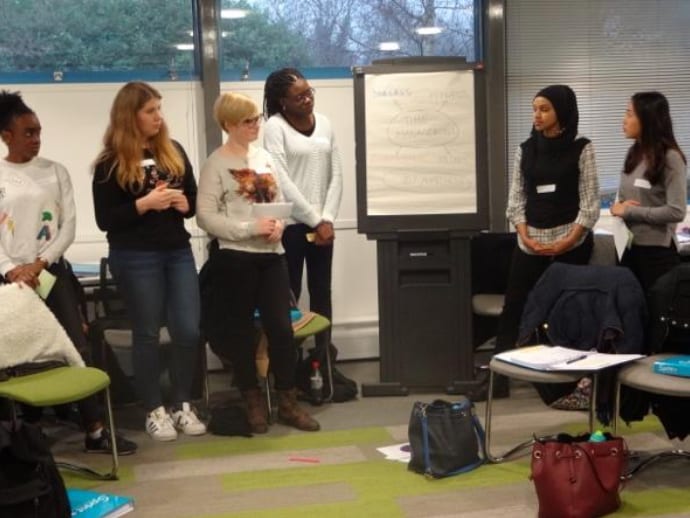 Interested in an internship or full time role at Splunk? Head to our careers page: www.splunk.com/careers. Available internship roles appear under the "University" tab. If you would like to learn more about some of the projects our interns work on during their internships, click here for the "Meet the Splunktern" blog series. You will get some insight into some of the awesome projects that our interns have had a hand in creating!
Thanks for reading!