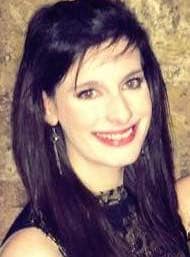 By Helen O'Keeffe September 05, 2017
The UK Splunk University programme launched late last year - and what a year it's been! We travelled to some of the UK's top universities and participated in numerous events and partnerships, all to recruit top quality students for our Splunktern programme and full-time roles. Why? Because we want attract the very best University interns and graduates in EMEA, and position Splunk as a top employer of choice.
We welcome to our London and Reading offices, our first ever UK Splunkterns, and we couldn't be more excited! I sat down with Alexa, Anika, Tim and Rupert to hear more about their intern experiences so far, and their top tips for anyone looking to apply for Splunk internships in the future.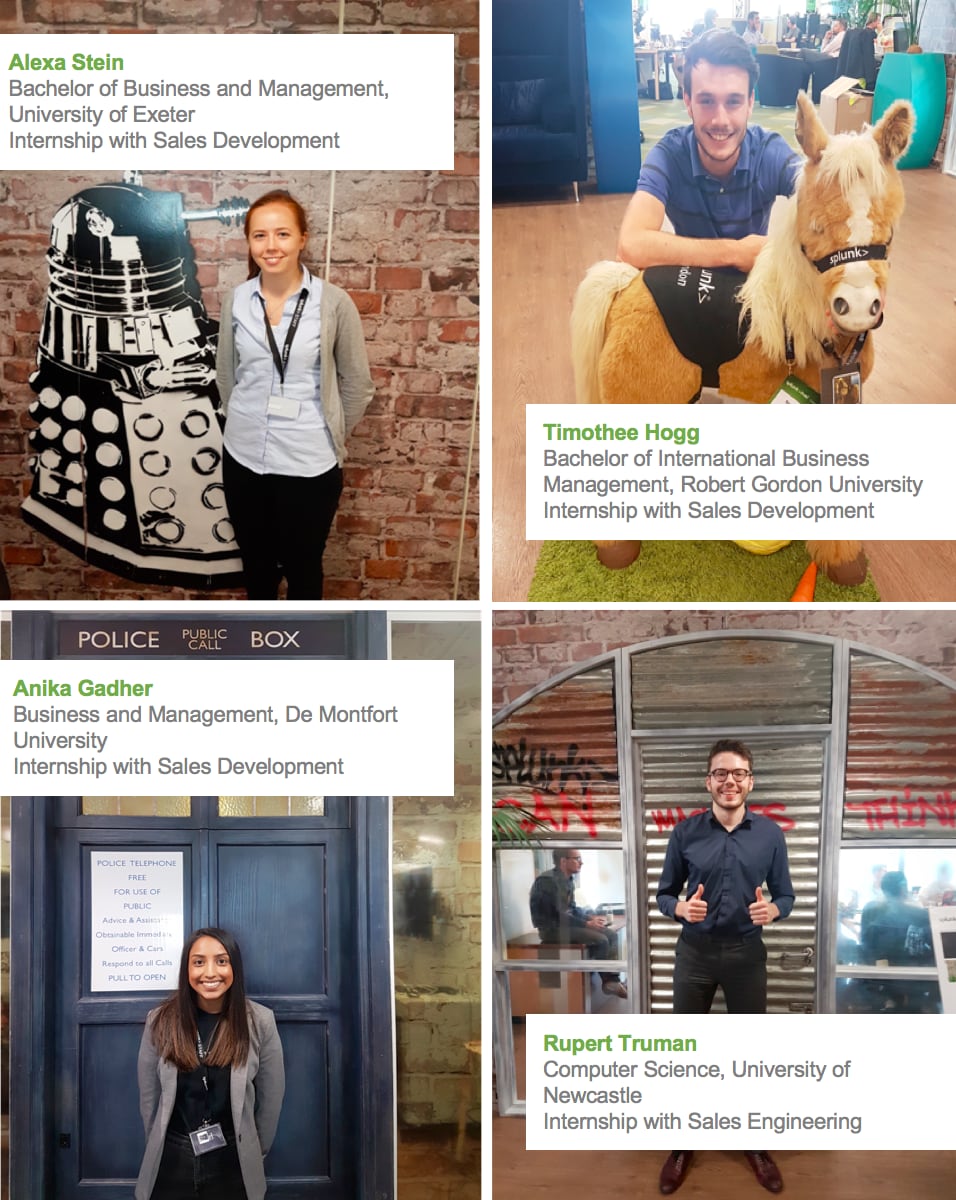 What motivated you to apply for an internship at Splunk?
Alexa: I wanted to work at a tech company as the industry is growing so fast with so many opportunities. To see how Splunk has grown since it was only founded in 2003, into a cool, successful company was really encouraging and I really wanted to be part of its continued growth.
Anika: Splunk attracted me because of its innovation and unique character. From a young age I have been interested in the technology industry so my curiosity encouraged me to apply to Splunk. In order to be successful in sales you need to believe in the product and I genuinely believe Splunk is the future!
What kind of experience do you hope to gain from your internship?
Rupert: Generally speaking, the opportunity to do something substantial in the real world away from the lecture theatre. Specifically, the experience of sales and the opportunity to interact and communicate with high-ranking technical customers.
Tim: I would like to develop some serious sales skills over this 12-month placement and discover how other departments operate. I'm also looking forward getting insight into the IT industry.
What has been your favourite moment at Splunk so far?
Anika: During my first week at Splunk, the whole team went on an offsite to Reading where we undertook training and team building activities. This trip was filled with fun and a great way for us new interns to get to know everybody!
Rupert: Probably sitting down in the office on my first day and looking around at the bean bags, pool table, arcade, playstation and bar. What a great place to work!
What have you enjoyed most about your work?
Alexa: I have really enjoyed having meetings with colleagues from different parts of the business. I love understanding how each of the departments and individual roles fit together. Recognising the bigger picture has helped me see how my work will contribute to the company overall - which has been really motivating!
Tim: Cleaning the inbound leads list and creating pre-opportunities. I am really looking forward to picking up the phone and calling French customers!
What's your favourite snack in the kitchen?
Tim: Everything is really good - especially around lunch time! Otherwise, during the day, I like eating Babybel cheeses with olive bread.
Rupert: Oreos. It's always the Oreos.
Any advice for those interested in internships at Splunk?
Alexa: Spend time researching. There are so many videos and resources on the website including client testimonials which are invaluable to the application process. It doesn't matter if you don't fully understand the technicalities of what Splunk does (I'm still learning every day!), as long as you show passion and willingness to learn. Finally - don't forget to be yourself!
Anika: What are you waiting for? Get applying! You won't regret it. This is a great company to work for and it will give you a greater understanding of your future career.
We'll hear more from our UK Splunkterns over the next few months as they develop and grow within their roles. If you're interested in an internship or full time role at Splunk, then head to our careers page: www.splunk.com/careers. Available internship roles will appear under the "University" tab. Thanks for reading!