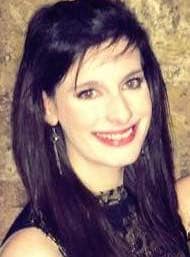 By Helen O'Keeffe August 27, 2019
Meet Lena, Strategic Account Director at Splunk UK!
Personable, professional and driven, Lena has grown her career at Splunk from Inside Sales Rep to Sales Director for Splunk UK's largest accounts, in under 4 years.
Lena serves as a mentor and role model for early career employees at Splunk, and is passionate about diversity and encouraging more women into roles in the tech industry.
---
Hear more about Lena in her own words!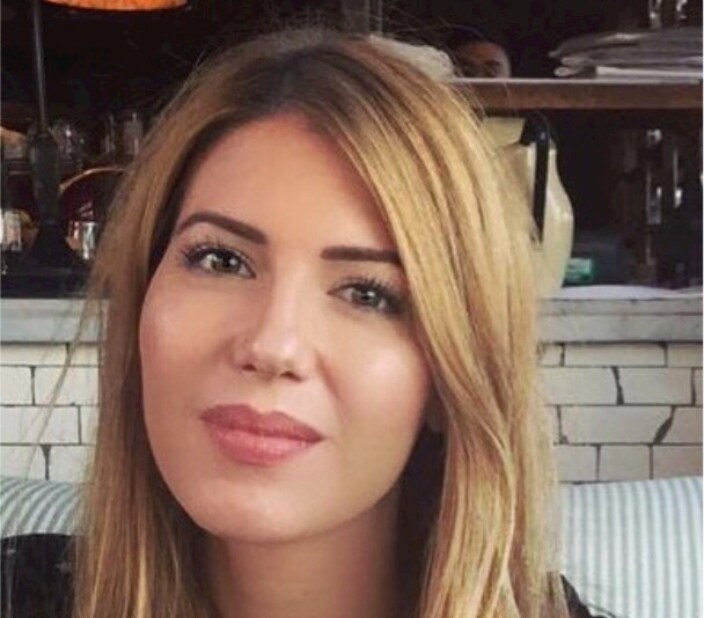 My name is Lena and I've been working at Splunk a little over 3.5 years - that's the longest work relationship I've ever committed to!
I have been living in the UK for 8 years and have quite a diverse background with American, Syrian and Swiss heritage and having lived in countries such as Italy, Lebanon and Germany.
I love to travel! You will find me with my carry-on luggage almost every Friday ready to fly away for a weekend getaway to visit friends, explore new cities and most of all try new food! It's a never-ending topic for my brothers and I – we will talk about what we are going to eat for dinner while having lunch and discuss in detail what we love about the dishes we are currently eating. I have lists of restaurants I love for cities all around the world - it's a full-blown obsession!
At Splunk, I work as a Strategic Account Manager looking after our biggest UK customers. My days are spent either meeting with current customers to ensure they are getting the maximum value out of their current Splunk deployment or trying to secure new accounts. My team and I brainstorm on how to best approach new accounts by finding out as much as possible about their corporate initiatives and strategies. It is truly a team effort to show our customers how Splunk can help them improve the way they do business.
I never thought I was a typical salesperson - I thought I was destined to become a lawyer (I did my Masters in business law) or a psychologist. I kind of fell into sales but those skill sets and interests in Law and Psychology have proven to be useful in my sales career. Ultimately, they address the same fundamentals; understanding how to work with different people, finding out what motivates them, and how to work towards a common goal where everyone feels like they have had a successful outcome.
I was approached by Splunk at a time when I was actively looking for a change in my career. I always worked in finance until that point and felt uninspired by what I was doing. Splunk had a compelling story and the topic of big data seemed extremely relevant and versatile.
I entered my first job in software sales at Splunk - I started as an Inside Sales Rep before moving to our commercial team, where I first focused on existing customers and then moved on to new business acquisition. Both the "farming" and "hunting" approach of growing and finding new customers was a great way for me to build my sales skills. I've had exposure to every vertical, from working with municipalities, fintech start-ups to egg-handling equipment manufacturing companies. There is a never-ending learning curve in understanding my customers' businesses, Splunk's ever-growing product portfolio and finessing my sales methodologies, which are all challenging and extremely rewarding.
Having exceeded my targets every year since joining Splunk, and being top performer in commercial EMEA last year were very exciting and memorable moments. Splunk has given me many opportunities to progress in my career and it has always been great to see how my hard work is paying off. I was promoted recently to cover our biggest UK strategic customers and am enjoying working with large multinational companies and their various cultures.
It's an exciting time to be working in tech and I have been lucky enough to be mentored by and to mentor many amazing women at Splunk. I love that no one uses being a woman as an excuse and if anything stands forbeing extremely hardworking and successful. As in any industry, there will always be reasons people underestimate you. They might try to tell you to change the way you speak, the way you dress, or that you should take your husband's last name to sound more European(!) - you should never change who you are as that is your unique identity.
My advice to anyone looking to work in tech is this - whatever your gender, race, religion or sexual orientation, you should embrace what makes you different and use it as a strength to bring your own perspective to the workplace.
I see how Splunk is really driving equality in the workforce which helps create more balance and an inclusive environment. That is one of the main reasons I love working at Splunk in London. I love the diversity, it keeps things interesting!
My advice for preparing for a Sales interview?
Confidence is key - you have to give the person you are selling yourself to the confidence that you can help them achieve their own goals.
Understand what motivates you, give concrete examples of how you were able to win big deals by applying known sales methodologies.
Ensure you are someone who is likable.
It sounds simple enough but make sure you have done your research and come prepared. Practice with friends and family who will give you honest feedback. If you are applying for a sales role you are in fact selling yourself so apply the same structure as you would in any sales pitch.
---
At Splunk, we are committed to an open, diverse, and inclusive culture that empowers employees to be the best versions of themselves. If you'd like to join us, check out Splunk EMEA Jobs or visit Splunk Careers.
Thanks for reading!
Helen