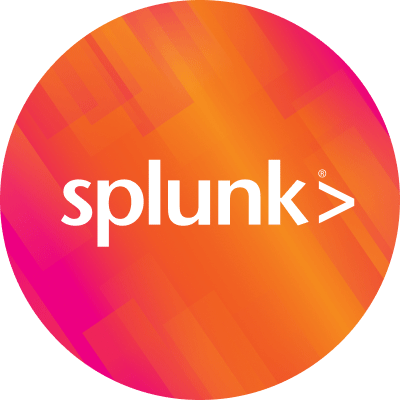 By Splunk September 04, 2019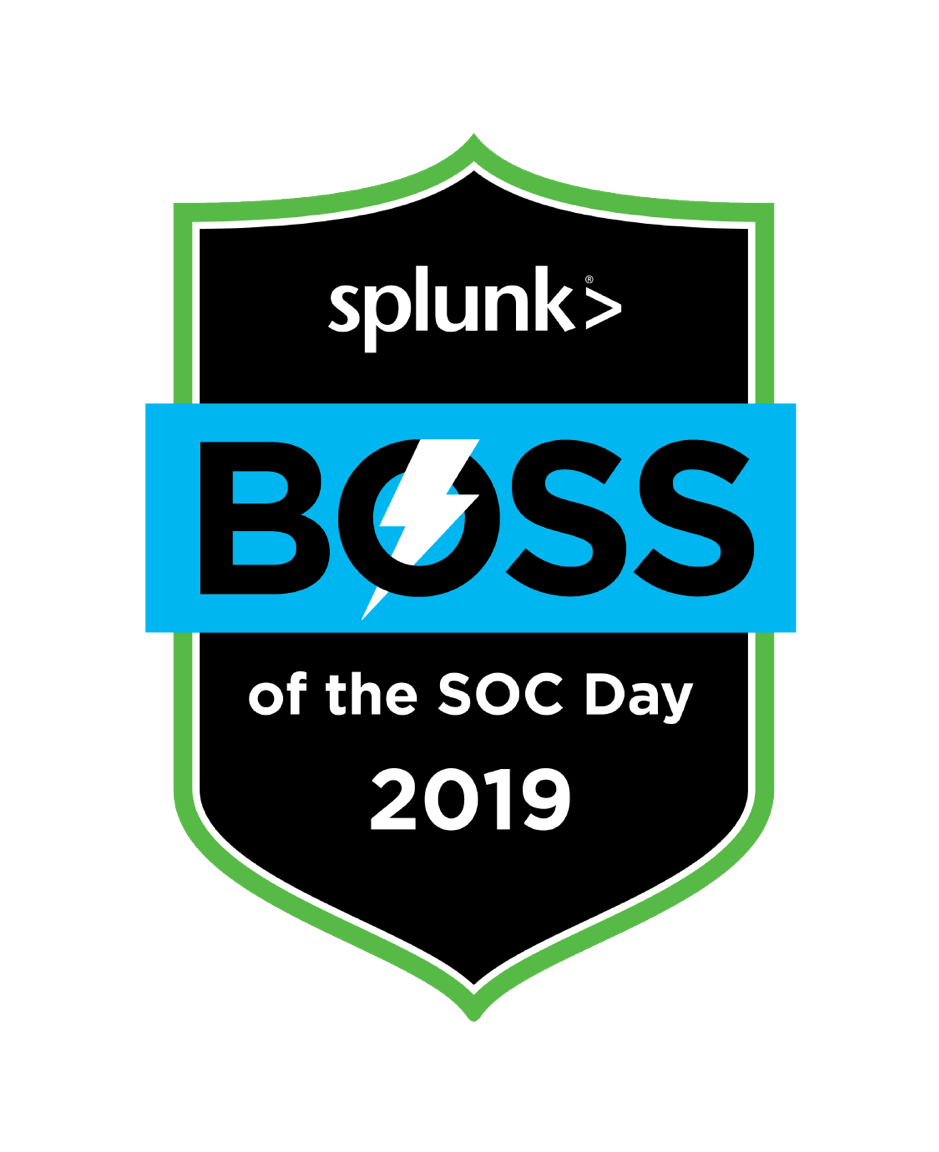 Almost 200 teams in ten cities across two countries took part in the biggest Trans-Tasman cybersecurity challenge to claim this year's Splunk Boss of the SOC (BOTS) crown.

The Australian cybersecurity industry is facing unprecedented growth, with organisations of all sizes and sectors gearing up to meet growing cybersecurity threats. While the education system has started building the pipeline of talent for the next few decades, there is a critical need for every Australian worker to become cyber literate in order to secure workplaces from malicious cyber activity today.
The desire to learn and upskill cyber literacy brought a record 628 participants, representing 198 teams, to the largest Splunk Boss of SOC (Security Operations Centre) Day outside of North America. For the second consecutive year, Splunk teamed up with the Australian Cyber Security Centre (ACSC) for the competition.
The region's biggest capture-the-flag-style event tests the skills of cybersecurity professionals in our largest business, government and education organisations. This year the challenge expanded to include the total participation of ten cities across two countries. For the first time, New Zealand joined the competition, with 44 teams from Auckland and Wellington testing and strengthening incident responders' defensive cyber skills in a simulated environment.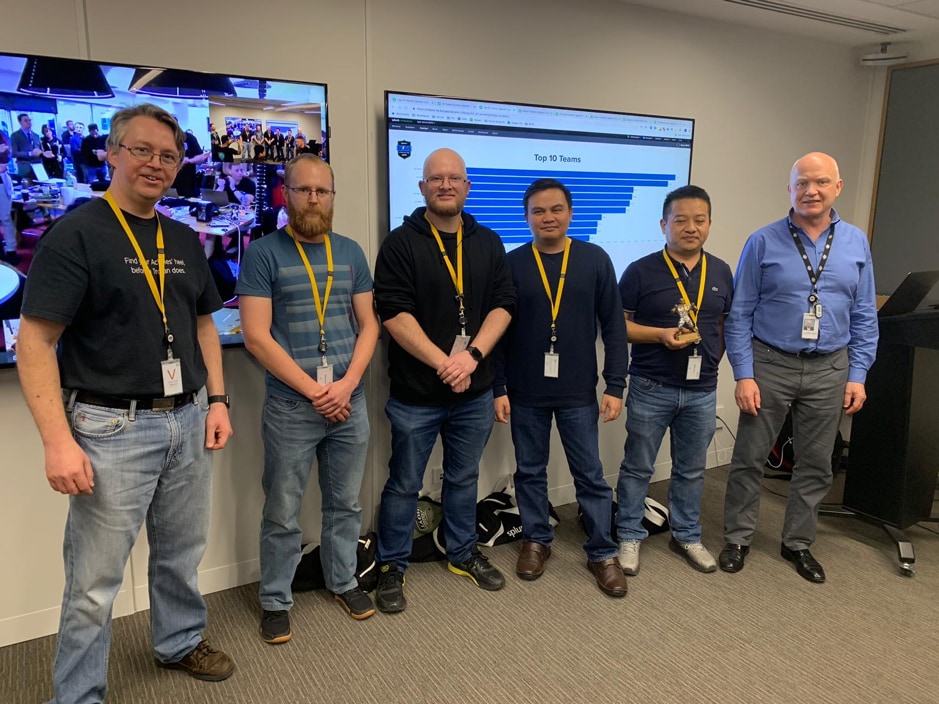 Held in ACSC's centres in Canberra, Sydney, Melbourne, Adelaide, Perth and Brisbane, this year's extra teams in Hobart, Darwin, Auckland and Wellington joined fellow security "ninjas" to spend the day testing their skills, using Splunk and other security tools and techniques, racing to hunt a malicious actor in a fictitious scenario and report their findings. Connected by video link, participants worked their way through questions about security incidents and earned points for speed and technique.
This year we're thrilled to announce that Team NBN walked away with the BOTS trophy for 2019, topping the score chart, followed closely by Team Cosive in second place and Team Rivius in third. Congratulations to the winning teams for their spectacular results!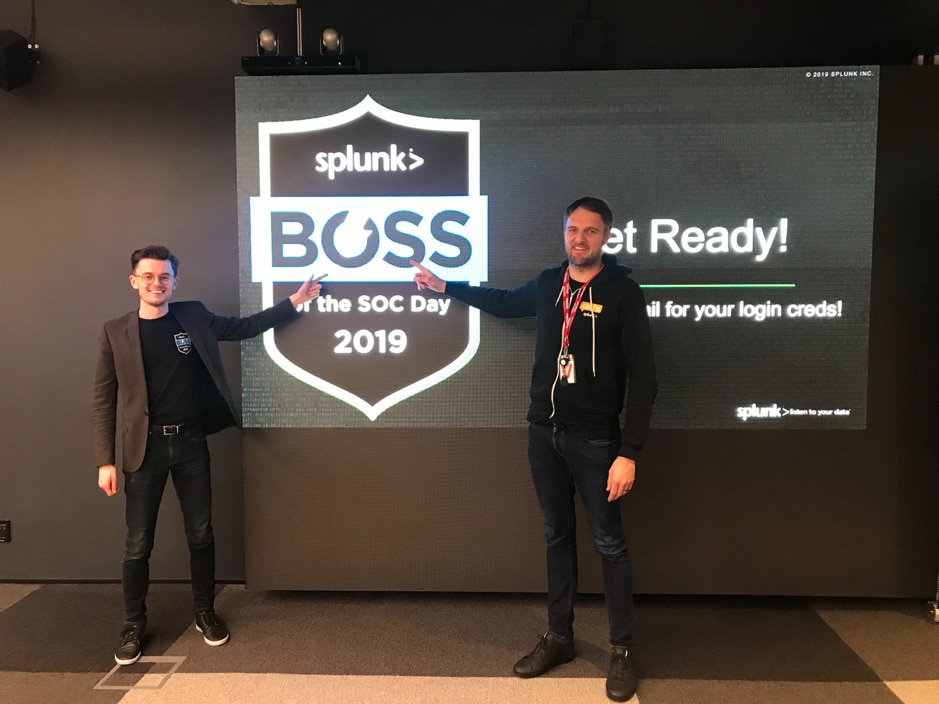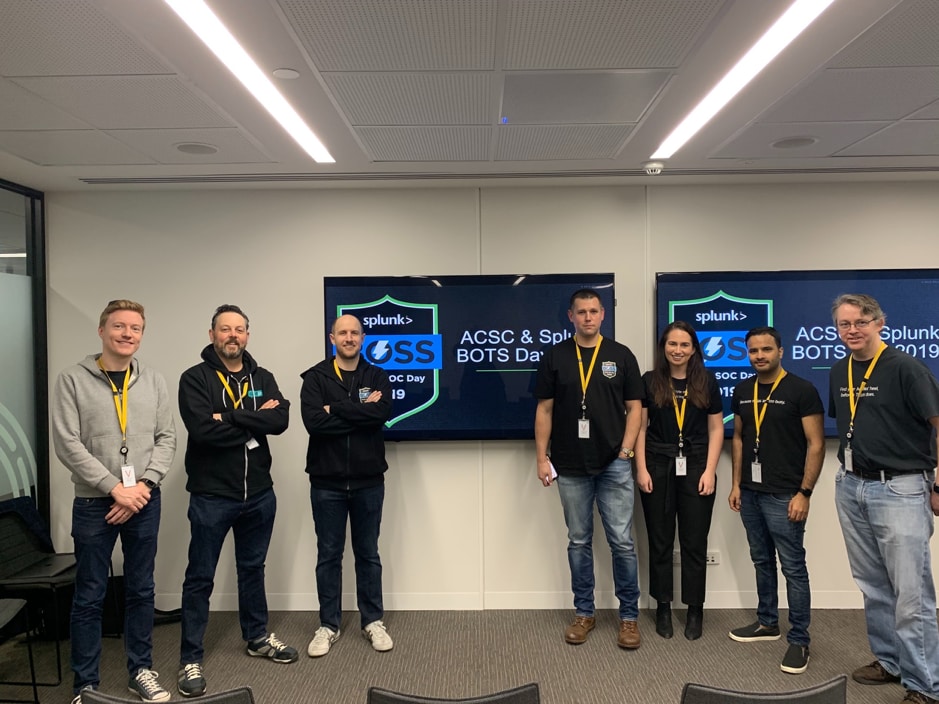 Splunk realises that the commitment to pushing and testing our technical skill sets is a marathon, not a sprint. We will continue working with ACSC who share the same aspiration, to build the next generation of cybersecurity experts and strengthen Australia's cyber defences.
----------------------------------------------------
Thanks!
Simon Eid