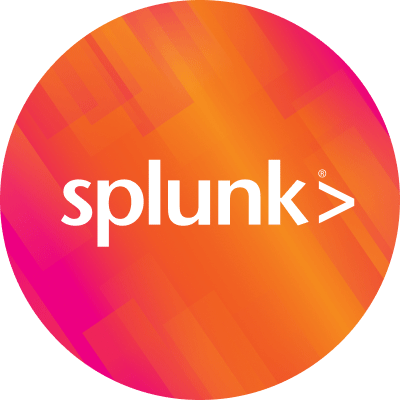 By Splunk October 26, 2020
In May, we announced new updates across the Splunk Connected Experiences portfolio, including support for many popular mobile device management (MDM) providers. With support for MDM capabilities, our customers can securely deploy Splunk Mobile at scale.
Today, we are excited to share that Splunk Mobile now supports another popular Mobile Device Management (MDM) provider: Microsoft Intune. You can manage Splunk Mobile on both iOS and Android devices through Microsoft Intune.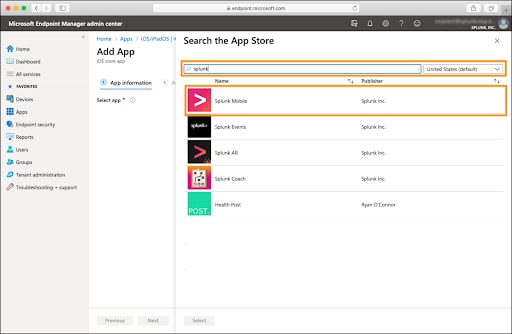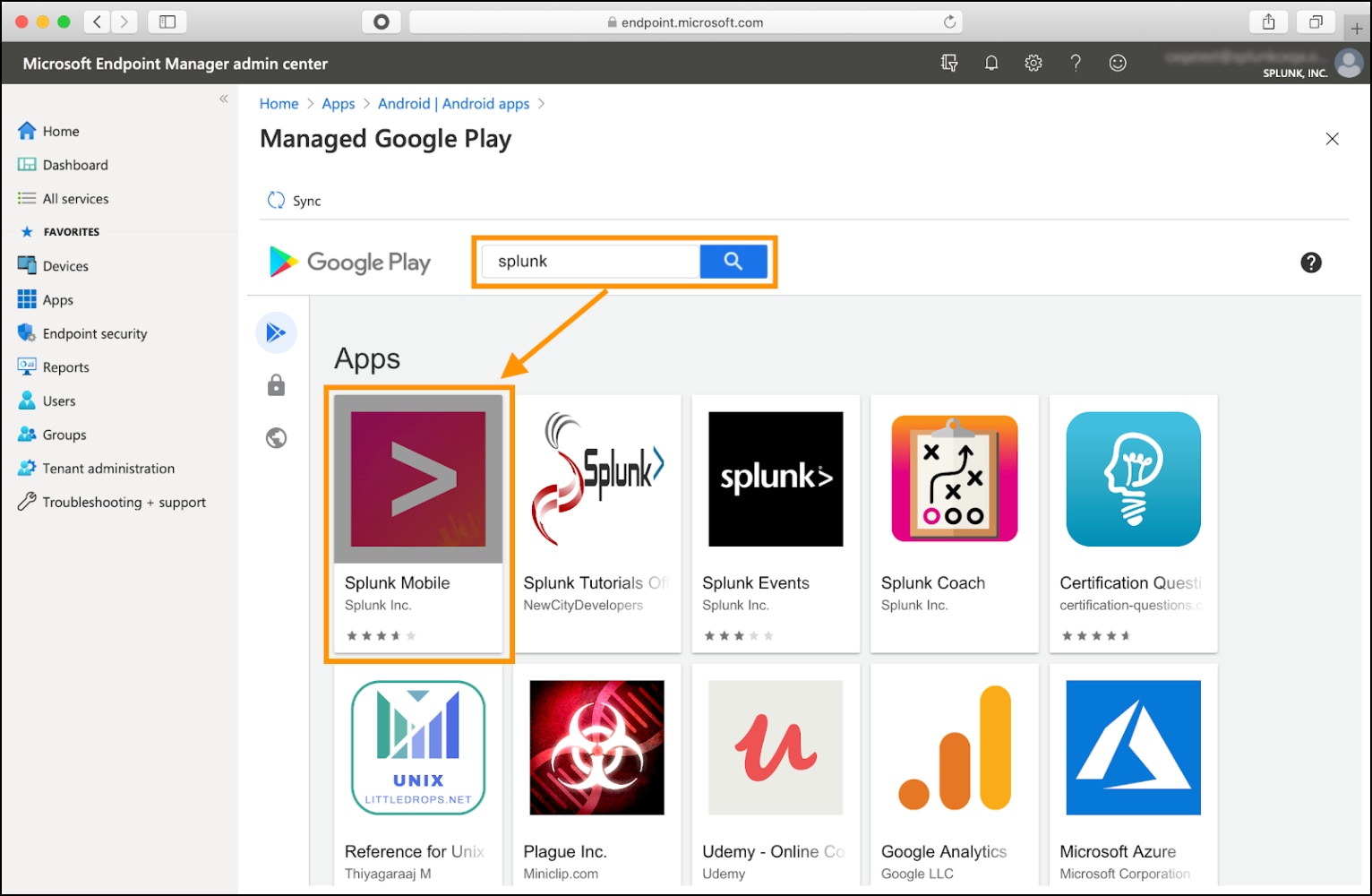 Many customers have been requesting the ability to deploy Splunk Mobile using Microsoft Intune and we are thrilled to give our customers the choice and flexibility to securely deploy Splunk Mobile through their preferred MDM provider. Microsoft Intune, as with other supported MDM providers, helps our customers with security configurations that help ensure their data is secure and protected regardless of whether it is accessed on corporate or personal devices.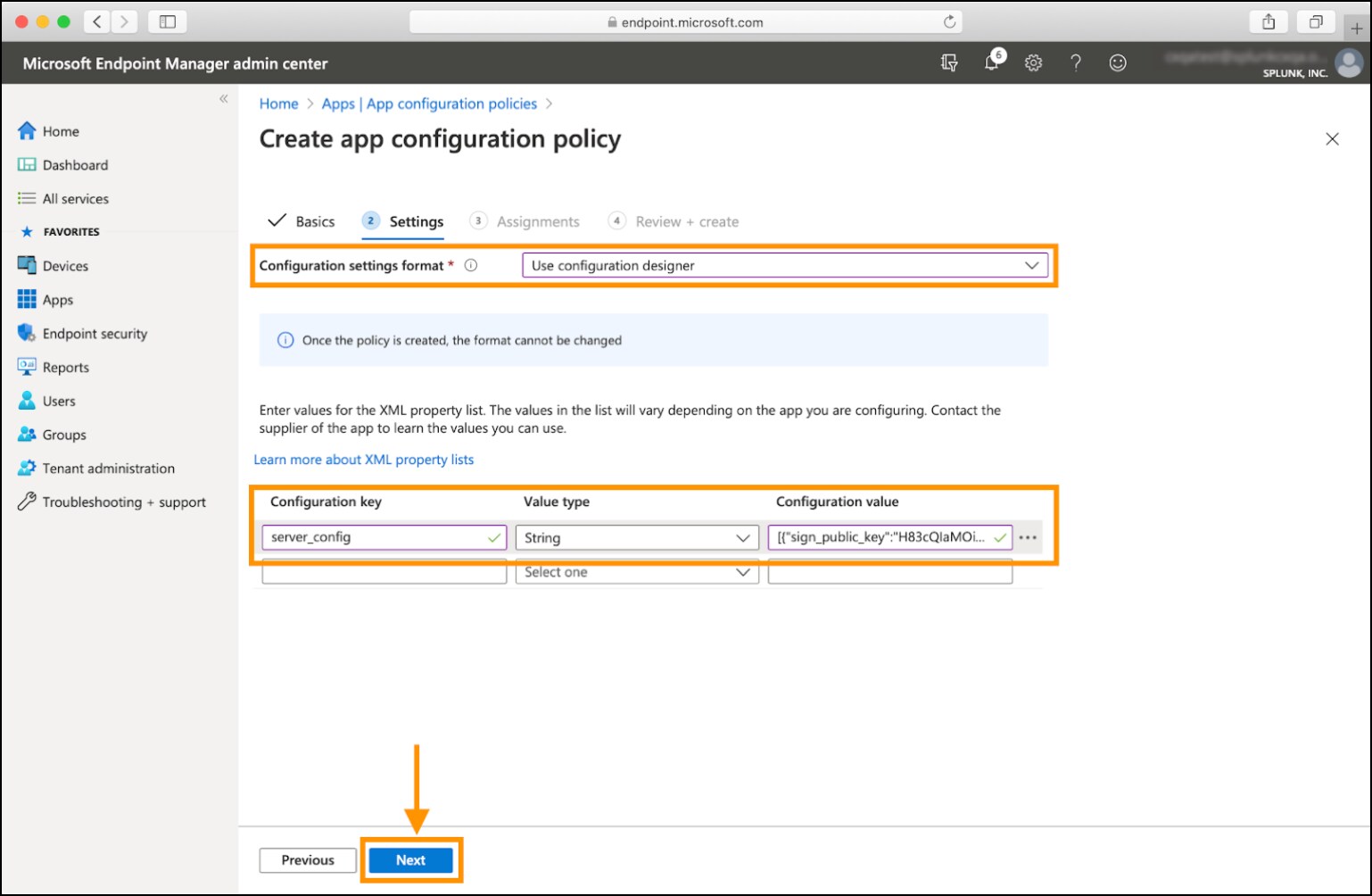 Furthermore, in today's remote and distributed environment, Microsoft Intune can help our customers scale their Splunk Mobile deployments. With the ability to easily create policies based on users or devices, admins can grant access to Splunk data, alerts, and dashboards through seamless user group management.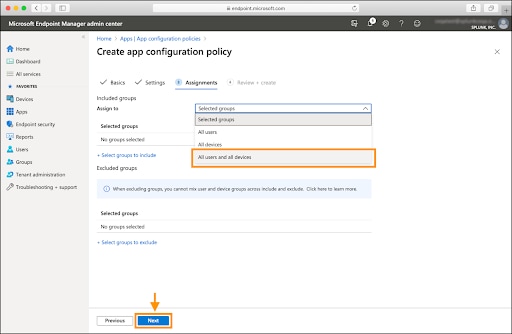 To download Splunk Mobile, click here for iOS and here for Android.
Already using Splunk Mobile? Learn more about connecting to compatible MDM providers today.
---
This blog was co-authored by Chris Chan, Principal Software Engineer for Splunk Mobile.
----------------------------------------------------
Thanks!
Jesse Chor