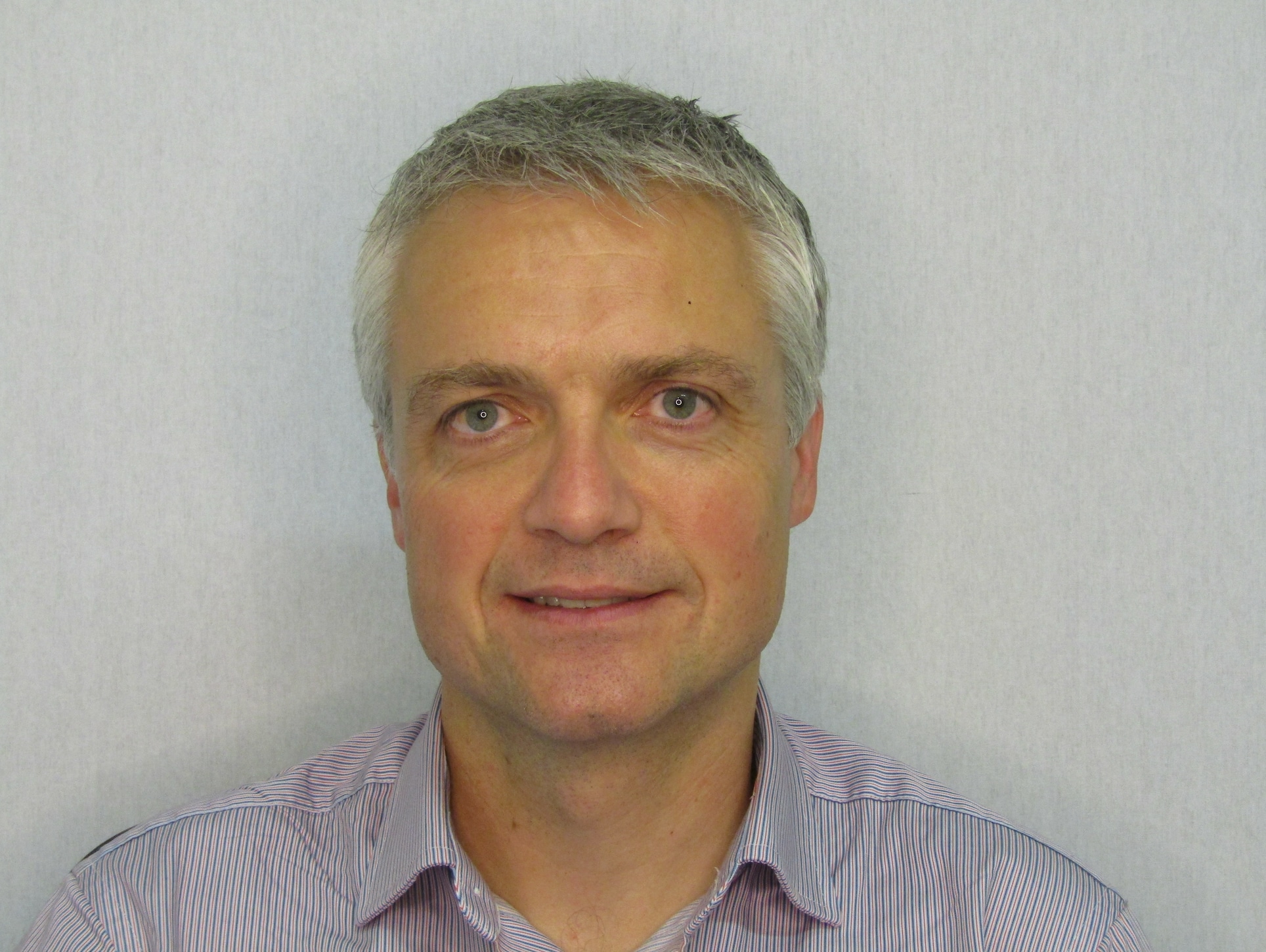 By Charles Adriaenssens April 24, 2017
There are many definitions of Customer Experience (CX), but I tend to use a sentence from Wikipedia, which really captures its essence1:
"Customer Experience (CX) is the product of interactions between an organization and a customer over the duration of their relationship".
I like this sentence because it makes it really clear that CX has multiple characteristics, and in particular:
• it spans all contact channels, including both digital and physical;
• it covers both prompted (brand initiated) and unprompted (customer initiated) contact; and
• it has no fixed time frame.
Which means that every single interaction matters!
The importance of understanding CX, meanwhile, is summed up nicely by another quote 2:
"CEO's woke up in 2016 and said to themselves that customer experiences are the only way we are going to be able to distinguish ourselves in the marketplace long-term. There is no other sustainable advantage."
Not only is CX the primary tool for brand differentiation but also now the primary driver of investment in 'Big Data' technology 3.
In an increasingly digital world delivering a consistently positive customer experience is challenging. This is because CX has become driven by the performance of technology and applications.
But can an investment in technology really drive improved CX?
To tackle this important question, let's look in more detail at customer journeys. Some journeys (interactions) are single stage, but many are multi-stage involving more than one channel i.e branch / store, call center, internet, mobile app etc.
Throughout the customer journey, a record of behavior is created at each stage in the process. In digital channels, machine data provides key information, while physical channels such as POS, IVR, ATM also generate key data. By linking these data sources, we can get a complete picture of the end-to-end customer journey.
Splunk is uniquely positioned to create this end-to-end view, through its ability to:
• ingest data from all sources;
• deliver data correlation; and
• interrogate data 'on the fly' without the need for fixed schema.
Net Promoter Score (NPS) is a key metric for measuring CX. An NPS score is generated via prompted customer feedback using a survey that is sent immediately after an interaction or journey has been completed.
By understanding the detailed operational performance during each stage of this customer journey (the facts of what happened) – as well as this NPS score (how it made people feel) - we can fully understand what drives customer experience.
To demonstrate the power of operational data correlated with customer feedback, we have built a Splunk demo using generated data which tracks end-to-end customer journeys. The diagram below shows one of two examples we have built: a customer journey for a mobile phone network plan change. Here, we use the scenario that a new plan has been suggested to the customer by the network operator towards the end of their fixed term contract.
This journey map shows all possible states up until the point that it the new plan is either:
· successfully taken out;
· rejected;
· the transaction fails; or
· the customer's application is rejected.
In our demo, all customers receive an invite to complete a survey at the end of their interaction, as long as they don't have an issue which they have escalated. By collecting and analyzing data during each phase of the journey, we can understand the impact that each interaction has on CX / NPS.
As well as understanding performance at every stage of the customer journey, we can apply Machine Learning (ML) to understand which stages have the greatest impact on NPS. In our mobile phone network customer renewal example, we have used the Splunk Machine Learning Toolkit to fit a logistic regression model to predict NPS using variables that are common to all customers. We then applied this model to the population of customers to predict a NPS score for every single person experiencing that journey.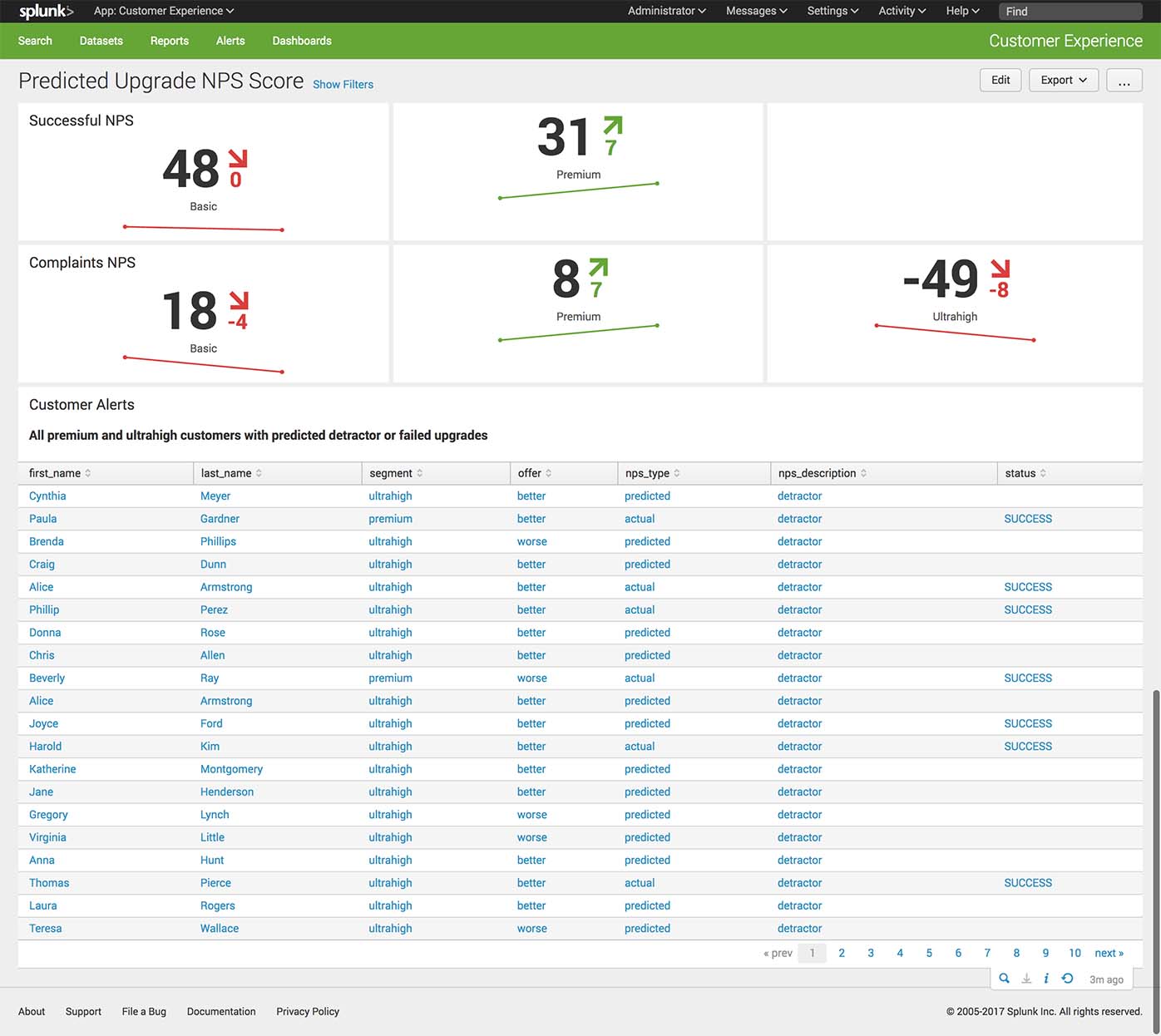 Using this approach allows us to identify anyone who is likely to have had a negative experience, rather than just those who gave negative scores in their customer feedback. This could enable a network operator to identify and 'close the loop' with anyone who had a poor experience, for example, and not just those who had completed a survey. This approach demonstrates the power of predictive analytics.
Our demo has been built to highlight why Splunk is well suited to understanding the customer experience during single or multi-stage journeys. Aligning operational data with customer feedback provides the ability to extract deeper insights on what drives 'good' and 'bad' customer experience, as well as highlight opportunities for operational performance improvement. Generating this detailed understanding of the customer experience will help brands to deliver the differentiation that is critical to their success.
1 https://en.wikipedia.org/wiki/Customer_experience
2 https://www.inc.com/bill-carmody/customer-experience-is-your-only-differentiator-you-re-about-to-be-rewarded-or-p.html