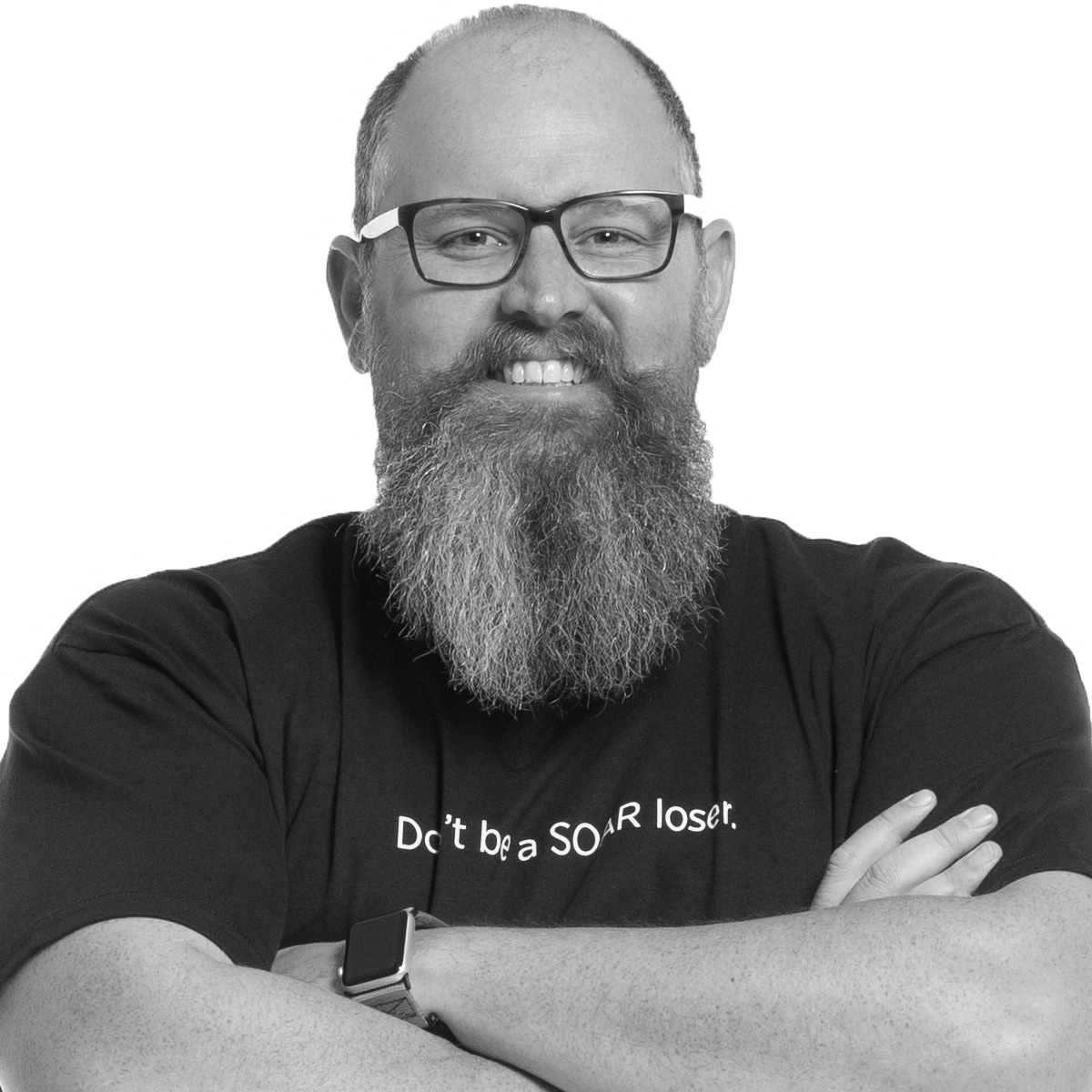 By Cory Minton March 18, 2020
Monitoring of critical services such as Zoom, WebEx, Skype or Teams has already become more critical as these are services which you depend on to communicate. While many of these services are consumed as cloud or SaaS offerings with limited ability to affect the underlying services, many are actually hosted on-premises and monitoring of the performance of these environments is critical for continued collaboration. Regardless, it's important for organizations to know whether these services are being consumed with any issues (which may need to be escalated). Let's go through a few of the more popular services here.
Microsoft 365 App: If your organization is a Microsoft 365 customer, then this app provides dashboards for Microsoft 365 management data, which includes important data on Microsoft Teams performance as well as Exchange, SharePoint, OneDrive, and Active Directory. All of which are critical services that will be consumed in a unique context as the workforce shifts to remote.
Other popular collaboration platforms like Zoom and WebEx have APIs that can be consumed for monitoring and visibility. Zoom, for example, does have a pretty extensive data API stack and one savvy Splunk customer worked with their performance engineering team to come up with a set of metrics that would indicate service quality. The information in this support thread talks about pooling QOS API stats via splunk for alerting so we know what user is impacted and what could be the possible reason for his or her meeting issues. Talk to your local Splunk SE to get started using Splunk for something similar.
For customers who have Splunk IT Service Intelligence (ITSI), the below dashboards and Glass Tables are examples of other customers developing solutions to monitor services that relate back to key remote access services. If you are looking for inspiration on how to use Glass Tables in ITSI to build powerful visualization, be sure to check out the ITSI Content Pack for Glass Tables. Note these sort of capabilities take more carefully thought out plans, but these are beautiful examples of what is possible in monitoring and visualizing data coming from these critical collaboration platforms that inform what is possible.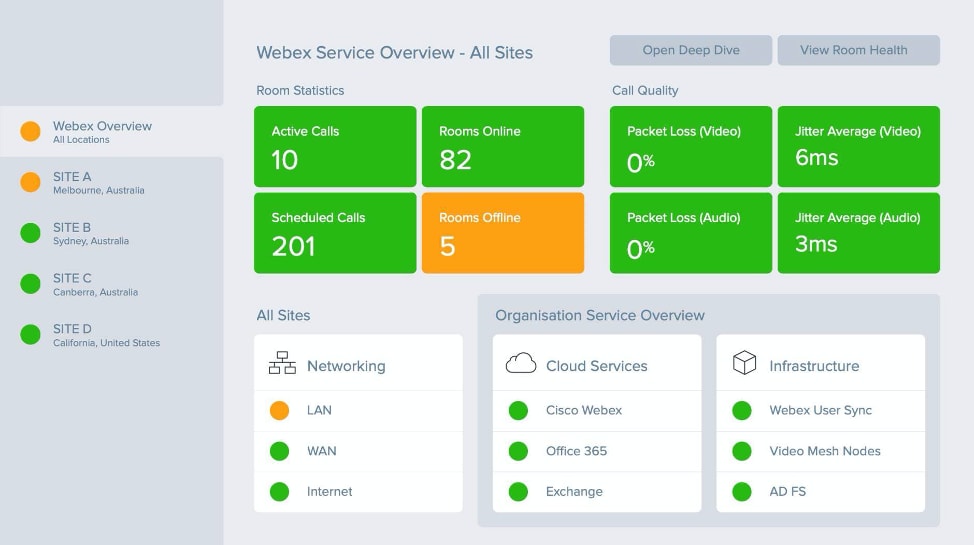 Collaboration
Not all of our remote communication needs the immersive experience of video conference platforms. Keeping more traditional collaboration like email up is critical, and the same goes for real-time chat platforms like Slack and the cloud file services like Dropbox. The lack of in-person communication and interaction means each of these services will likely see an usage increase, potentially taxing already constrained environments. Here are some useful apps and add-ons that may help you insure continued workplace collaboration in the remote context.
Microsoft Exchange: While the Office 365 app mentioned previously is helpful for cloud users, this Exchange app works well for on-prem deployment monitoring. This is a single solution for gathering performance, log, and configuration data, providing operational insights into the entire message infrastructure.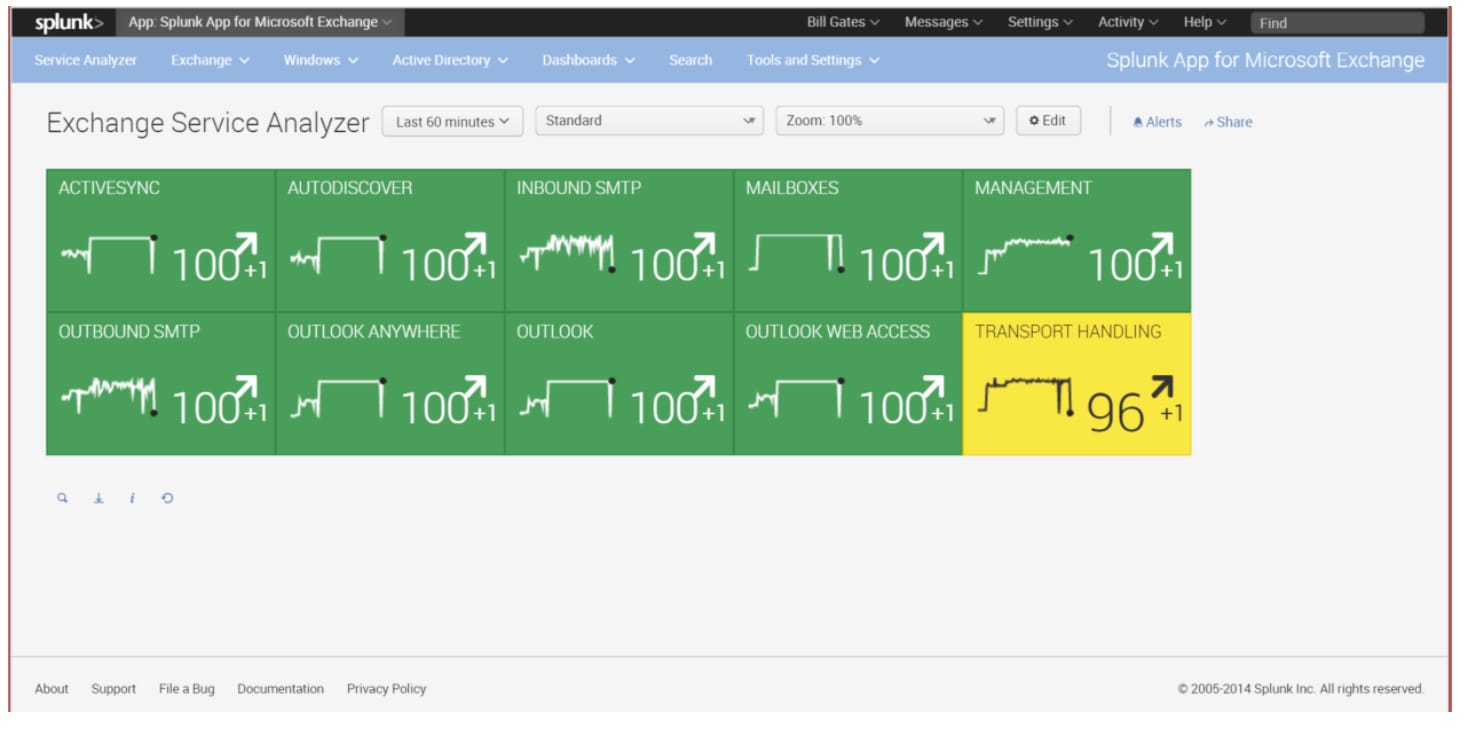 G-Suite: Give your G-Suite admins that ability to consume data from Google APIs in this intuitive app.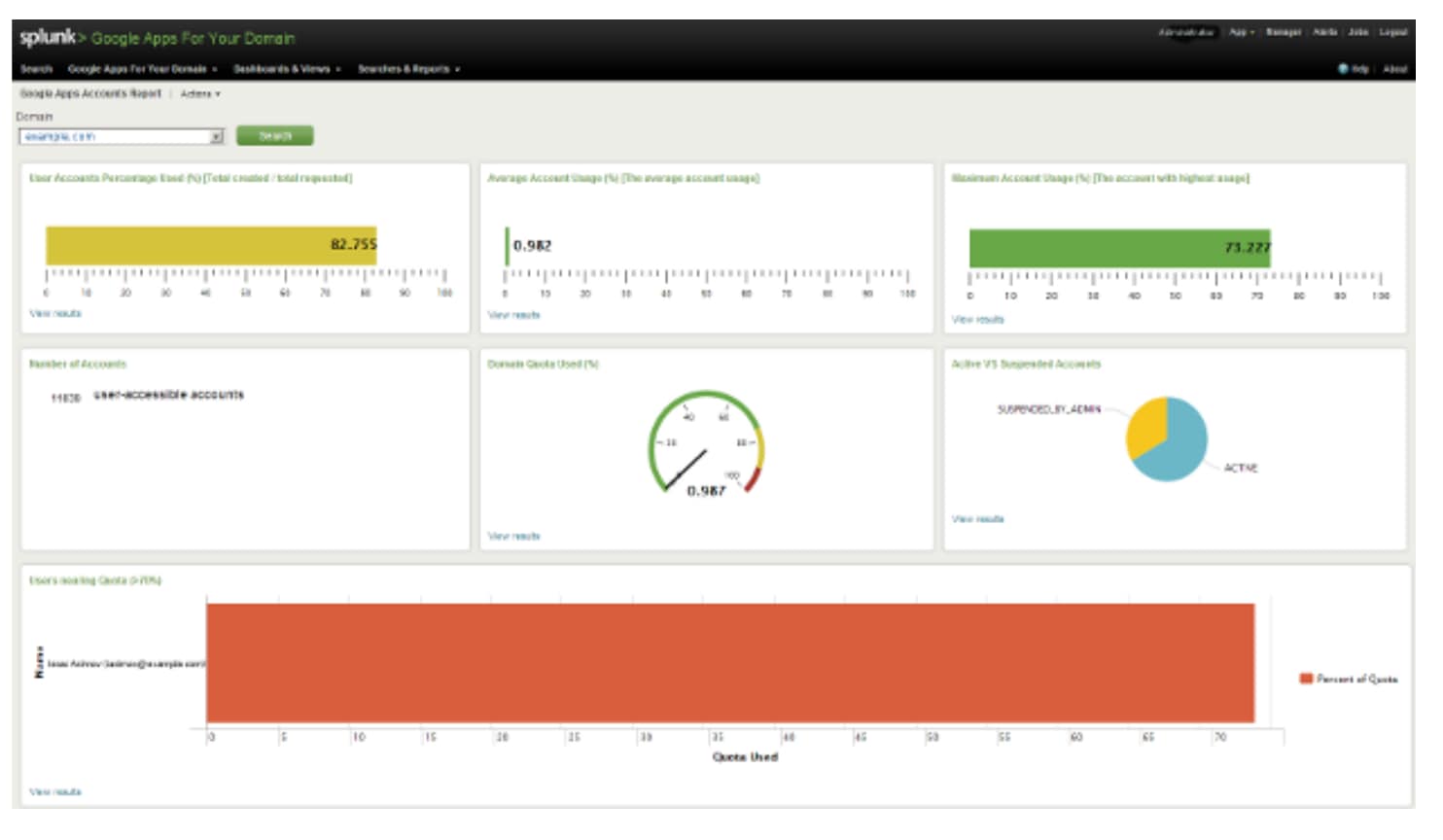 Slack: Gain insights into user activities and resource utilization easily with this handy app.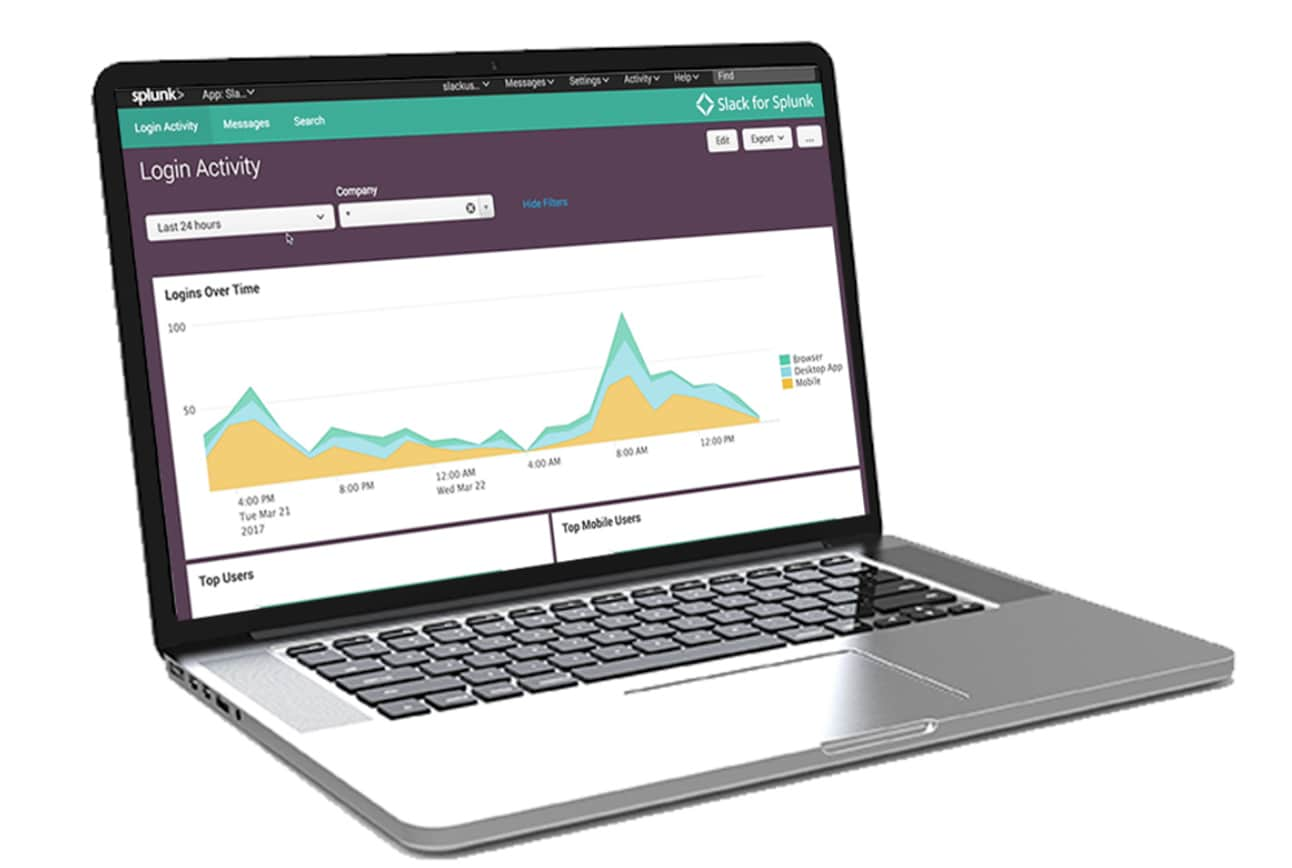 Dropbox Business: This app was designed to deliver comprehensive data collection and field extraction while also delivering a set of rich dashboards for activity, health, and security.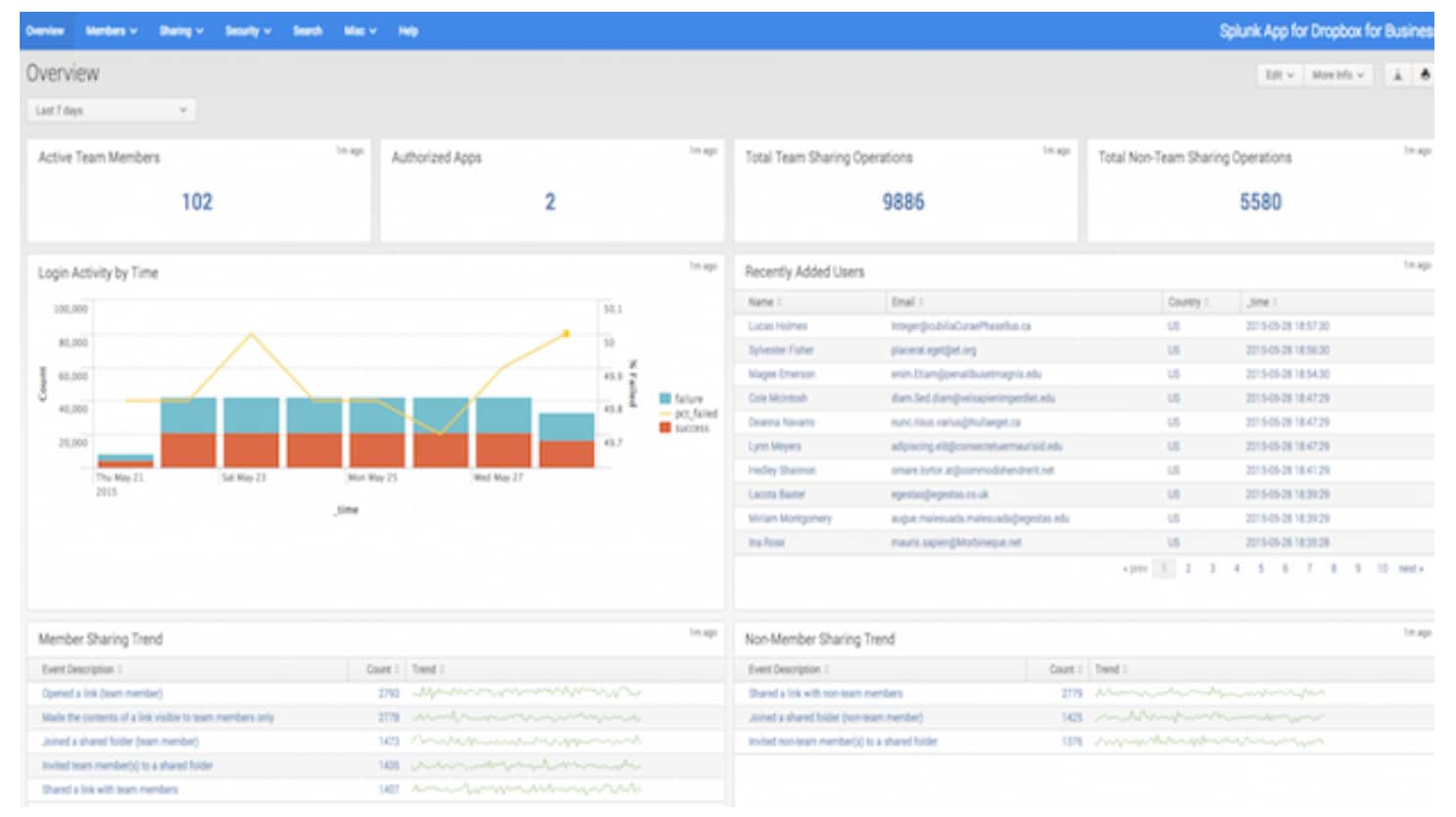 This is obviously just a start to successfully monitoring your communication and collaboration services. Stay tuned for more in this blog post series and click here to explore other best practice guides and tips.
---
Thanks to the contributors of this blog post, Bryan Sadowski, William Von Alt, Matt Olsen, Nick Crofts, Chris Kline.