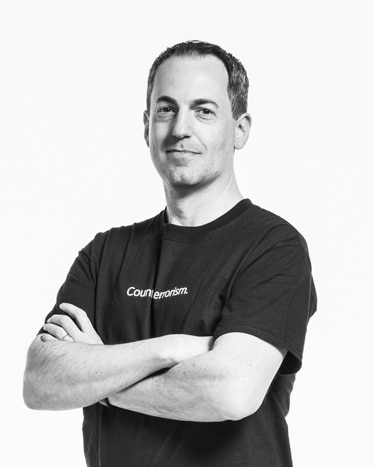 By Frank Dimina October 15, 2020
Imagine that it's November 2018, and you're in the middle of the California wildfire that literally burned Paradise to the ground — not as a terrified resident trying to escape the flames, but as a first responder running into the fire.
That's the simulated scenario that Splunk Senior Engineers Jason Losco and Bryan Pluta will present during a half-hour session at .conf20, October 21 at 9:30 AM Pacific/12:30 PM Eastern, "Harnessing data for real world operations."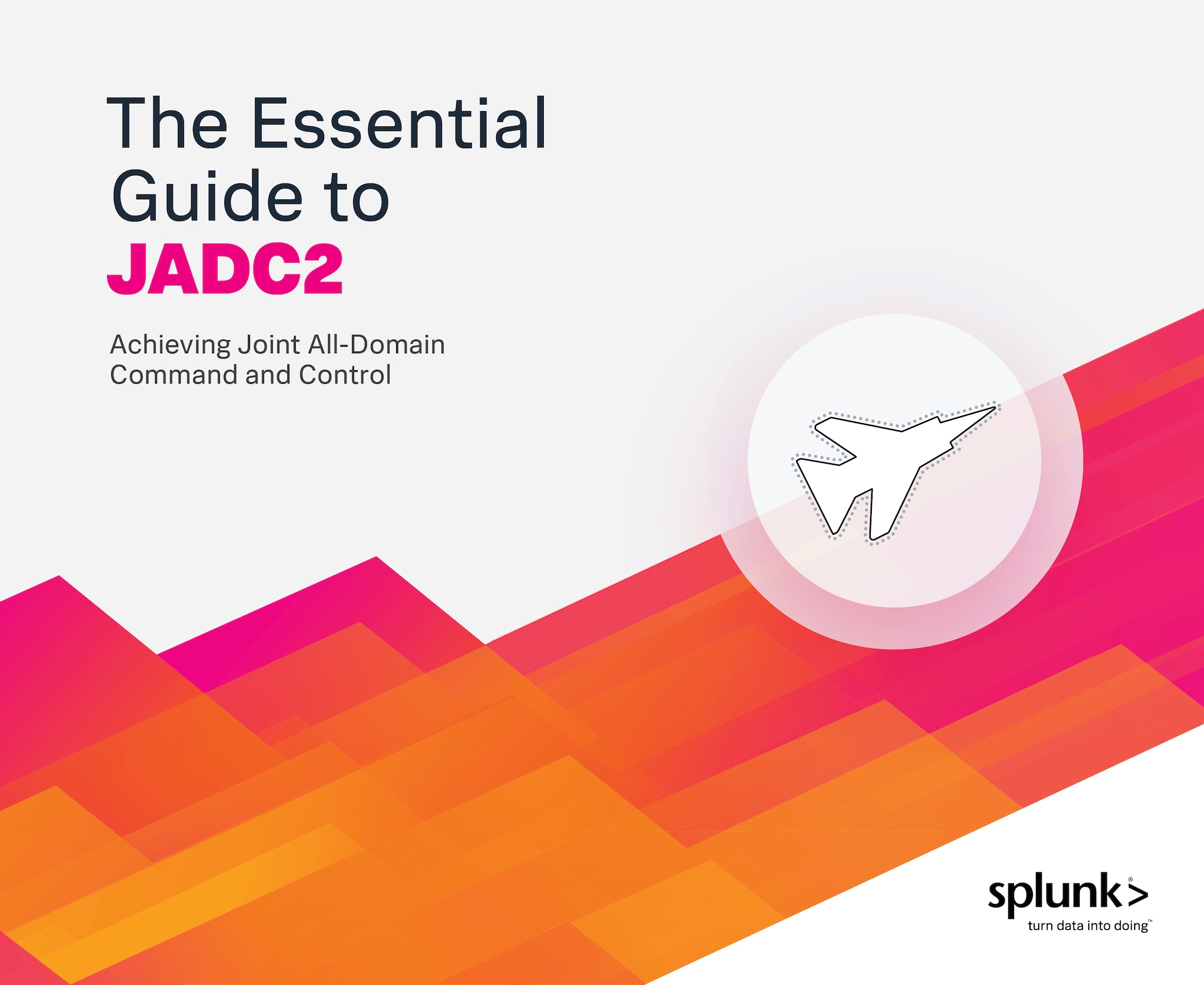 Losco and Pluta will base their presentation on a new Splunk eBook,"The Essential Guide to JADC2," that lays out the application of Joint All Domain Command and Control (JADC2) technology in a civilian emergency where the physical terrain is complex, conditions are highly dynamic, unforeseen developments are to be expected, and a few minutes can mean the difference between life and death.
Paradise Lost
The Camp Fire raged for 17 days in 2018, leaving 85 people dead, 249 missing, and 14,000 homes destroyed. The blaze was the deadliest to that point in California history, burning an area the size of Chicago.
The incident came to be known as the wildfire that burned Paradise to the ground, after 250,000 residents of the small town northeast of San Francisco had to flee the flames. That made it precisely the type of civilian event that could have benefited from Splunk Enterprise's JADC2 capabilities.
DOD's goals for JADC2 is to consolidate data from a multitude of sources in real time, so that war fighters can make appropriate decisions and take action. The data is mapped to the battlefield and covers all the essential sources of information an operational commander needs and wants—from troops' training levels, contact information, and health records, to the condition and availability of materiel. Data can be filtered and masked on a need-to-know basis, or combined with information on the latest local conditions to ensure pragmatic, focused choices.
The Splunk team has spent more than a year developing this application for battlefield conditions, but it has real-world applications for the U.S. Air Force's Humanitarian Assistance in Disaster Response as well. That means a C-130 aircraft could be deployed to deliver vaccines, COVID-19 tests, or water. Or Air Force equipment could be assigned to help fight the wildfires that have occurred with increasing frequency and severity along the U.S. west coast, and in states like Utah and Colorado.
The Paradise simulation is almost as current as today's headlines, and could certainly apply to any of the firefighting operations that are under way at this very moment.
Firefighter Found
Wildfire fighters are highly trained and highly motivated. From team tactics to emergency fire shelters, they're sent into the field with the tools they need to succeed[MB2] .
But a wildfire doesn't play by the rules. And sometimes, front-line personnel are injured in the line of duty.
When that happens, the ability to quickly recover them from the scene and get them the medical attention they need depends on immediate, organized access to information. Emergency operations and command centers must be able to coordinate and make sense of multiple data streams, then develop and execute a successful course of action — in seconds or minutes, not hours.
Losco's and Pluta's scenario — which they emphasize did not actually happen, but is based on real-life circumstances and the technical capabilities of Splunk Enterprise — begins with the fire approaching.
Responders initiate collaboration between the emergency operations center and forward deployment units and confirm readiness of teams and equipment, right down to the health status of personnel and the spare parts available for continuing maintenance of essential gear. Internet of Things (IoT) sensors capture up-to-the-minute readings for heat, wind direction, wind speed, and different assets in theater, providing interoperability among disparate systems to give the operational commander full situational awareness. As the flames advance, the system leverages built-in automation routines to page personnel via text messages and instruct them to come in, gear up, deploy, and get to work.
When the system switches over to a real-time view of the firefighting, temperature data reveals a person down in the midst of the fire. Sensors in her suit indicate a blunt force injury to the right side. The system assesses the incoming report, identifies the nearest treatment facility with the right equipment and professional staff, and initiates rescue and transport. The firefighter's medical records are transferred to the facility while she's en route.
The specific rescue never happened. But the Camp Fire and the destruction in the town of Paradise most definitely did. The simulation shows how newly developed command and control capabilities such as JADC2, even though originally built for military operations, can bring the power of advanced data analytics to disaster response.
Leveraging data is critical to addressing the challenges we face as a nation. Splunk is committed to creating tools that make it easier for Government and first responder organizations to make more confident, data-driven decisions and to more effectively drive positive outcomes for all the citizens they serve.
Register now for .conf20, and attend "Harnessing data for real world operations" on October 21 at 12:30 PM Pacific/9:30 AM Eastern.
Also, download your complimentary copy of "Data and the Future of Defense: How prepared is the Department of Defense for modern warfare?"
---
Follow all the conversations coming out of #splunkconf20!